A few days back, I had, on the social media platform, a short debate over the issue of brain-drain with a retired bureaucrat, now a prominent strategic writer, with my forceful assertion that it costs India a lot, and therefore, it should not be allowed to happen.
He straight asked me, "Whether you would prefer brain-drain or brain-in-drain?" A difficult question, first of its kind that put me in an awkward situation for the moment! After a while, I got back with the answer, "Yes, I would certainly prefer brain-drain over brain-in-drain." Then he went on asking, "Why?" I replied, "Because I think brain-in-drain is wastage of precious human resources for the entire human civilization. A rich brain must be utilized even if it causes brain-drain for a nation." His response to my answer was, "Then you stop opposing brain-drain."
My allegation has been over the years that the developing nation India raises brains at a great cost to its exchequer -though very small in amount compared to developed nations due to budgetary constraints and other pressing needs- they leave India in favor of their assumed safe green pastures overseas, mostly in developed nations, giving priority to their personal comfort when they are supposed to serve the nation where they are born and brought up.
As the issue has been there in debate and discussion since my college days, and many of my friends were not with me on the same page in several earlier debates with their arguments that through brain-drain India uses to get billions of dollars of remittance, etc. etc. Recently, one of my friends, a supporter of brain-drain, and himself now working in the US called and informed me before I read the news that IIT-educated Sundar Pichai headed Google's FDI infusion of $4.5 billion in Jio Telecom during this difficult time of Covid-19 reign when most of the corporate all over the world including India are encountering huge revenue loss. And he went on putting before me the same question, "Is Sundar Pichai a brain-drain?"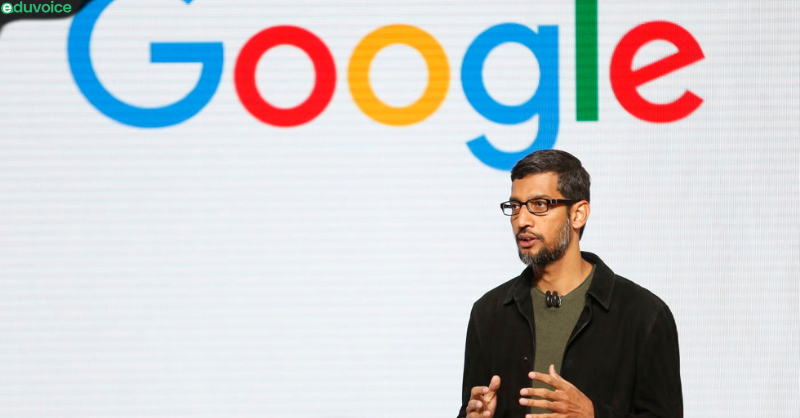 Notwithstanding all the above facts, I still think 'brain-drain is a curse for India', and not ready to agree that 'India is a drain-for-brain'. Sadly, India's elite institutions, which provide highly subsidized higher education in area of medicine, engineering, and technology, science, management, basic science, etc. have been facilitators for this national drain.
There is something wrong somewhere that needs to be corrected to stop the brain-drain. Who will correct the wrong in India's system? Should we expect this work to be done by the US, China, the UK, Japan, etc. for India?
As I was not happy with the entire course of short exchange of views and my answer to activist's questions over brain-drain as narrated above, and though my answers were rationally correct, the question "Is India indeed a drain-for-brain?" went on reverberating in my mind disturbing my peace. The above question forced me to place the followings points before my readers:
In 1968, London based Daily Mail, after conducting a worldwide survey, placed Air India at the top among all world airlines. In fact, in the same year, 75% of Air India's passengers were foreigners, who came from countries that had their own airlines.
Apart from above, I also read that when Singapore wanted to launch its own airlines named Singapore Airlines (In 2019, it was No.2 World's Best Airlines), the nation's Prime Minister Lee Kwan Yew, who is recognized as the nation's founding father, credited with rapidly transitioning the country from a developing third world country into a developed first world country within a single generation, requested his team to study the high standards that had been set by Air India. (Ref: Harish Bhat's #tatastories).
Air India achieved this fit when draconian and corruption-tainted License and Permit Raj was ruling the Indian economy during the reign of Fabian socialists. It is a different matter that the same Air India since it lost its first Chairman and Founder late J.R.D. Tata in 1978, has been the biggest burden on the Government of India exchequer, which has been in confusion for years whether to retain once India's pride Maharaja or abandon the same as a cursed scrap.

Now, let us discuss Infosys founder M. R. Narayana Murthy tryst with India's alleged 'drain'. Whether he was frustrated with India's then condition or not, but it was certain that IITian Murthy had left India for green pastures in developed Europe. It was a different matter that one humiliating incident in Europe had changed his life course. He returned to 'drain' and with six of his close friends founded India's second-largest software firm called Infosys with his wife's Rs.10,000/- investment in 1981 in Pune.
He scaled such a height in the drain (a lotus grows in mud bed) that Fortune magazine listed him among the 12 greatest entrepreneurs of our time and TIME magazine has described him 'The father of Indian IT sector' with an annual turnover of $180 billion (more than Rs.13.5 lakh crores) in 2019, sector's contribution to India's GDP is 7.7% in 2017, and its workforce account for 4.36 million employees by 2020.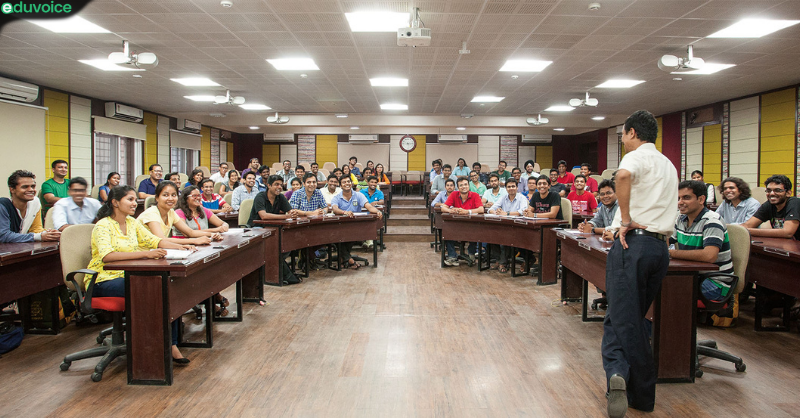 In the area of modern science and technology education and research, post-independent India was far lagging behind in comparison to the West. To bridge the gap, attempts were made with setting up a medical institution (one AIIMS), a technical institution (five IITs), and a management institution (four IIMs). But, for a large population and nation, the number of institutions and the number of seats available there were so limited that they were like a drop in an ocean and for admission, the practice of draconian 'elimination' became the norm (Million applicants for thousand seats). And the corporate was not allowed to enter into academy despite the known fact that in the West most of the reputed higher education institutions and research facilities, the inspiration of India's policymakers who have their higher education in those institutions, were built by the corporate.
Most disturbing was that those who were fortunate to get the admission in those Indian elite institutions were more concern to get placement in MNCs followed by acquiring a fast passport to leave for oversea engagements instead of working to clean the 'drain' left behind by the colonial ruler as seen in the US post-independence. And the government and institutions year after year remain satisfied with the growing number of MNCs placements, and on the other hand, MNCs were proud recruiters of the best brains at very low costs. The people, who matter in the nation's policy-making body in the Lutyenian AC chamber, conveniently converted elite institutions 'pride exporters of brains' instead of 'the pride institutions of nation builders.'
The US has been the major destination of India's brain-drain. Pre-Independent, there were no facilities, institutions, infrastructure, and encouragement to facilitate entrepreneurship and scientific developments as the colonial ruler was in a looting spree and was afraid of enlightened India. Post-Independence, for several decades, India was unfortunate to get leadership with limited vision. No statesmanship! It looks like they were more or less afraid of enlightened India.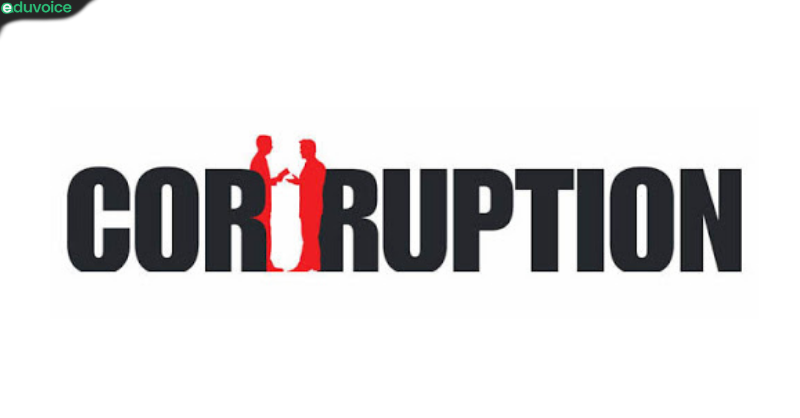 Corruption was rampant under eagle watch of Permit and License Raj stripling all-round development of the nation, which was perhaps not there in the case of US post-independence. After the early years of national settling down from colonial rule to self-rule, the US went on developing institutions and system which attracted brain-drain from other nations.
Indians should have patience, and a maximum of one generation's hardship and sacrifice could make the nation great. If J. R. D. Tata could sacrifice green pasture in France and Narayana Murthy in Europe to build Air India and Infosys respectively in the drain, why not others, and mass movements not started?
Last but not the least, if indeed India is a drain-for-brain how could it raise the US's top CEO like Sundar Pichai and Satya Nadella, economist Raghuram Rajan and Abhijit Banarjee, management guru Late C. K. Prahalad, scientist Subramanyam Chandrasekhar and Har Gobind Khorana, etc.? And C. V. Raman despite being in India? Time for introspection and correct the wrong. It is long overdue.
For More Such Articles, News Update, Events, and Many More Click Here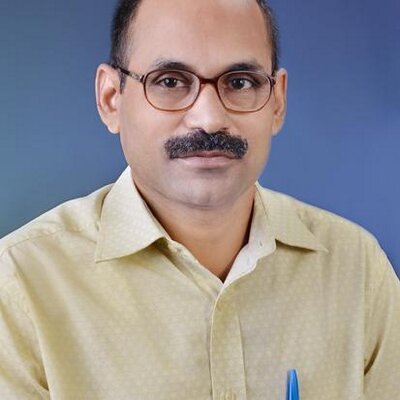 Mr. Bimal Prasad Mohapatra


Assistant Professor at Trident Group of Institution, Bhubaneswar
Experienced Assistant Professor with a demonstrated history of working in the higher education institutions. Skilled in Creative Writing, Interdisciplinary University Teaching, and Debate.