Eduvoice exclusive interview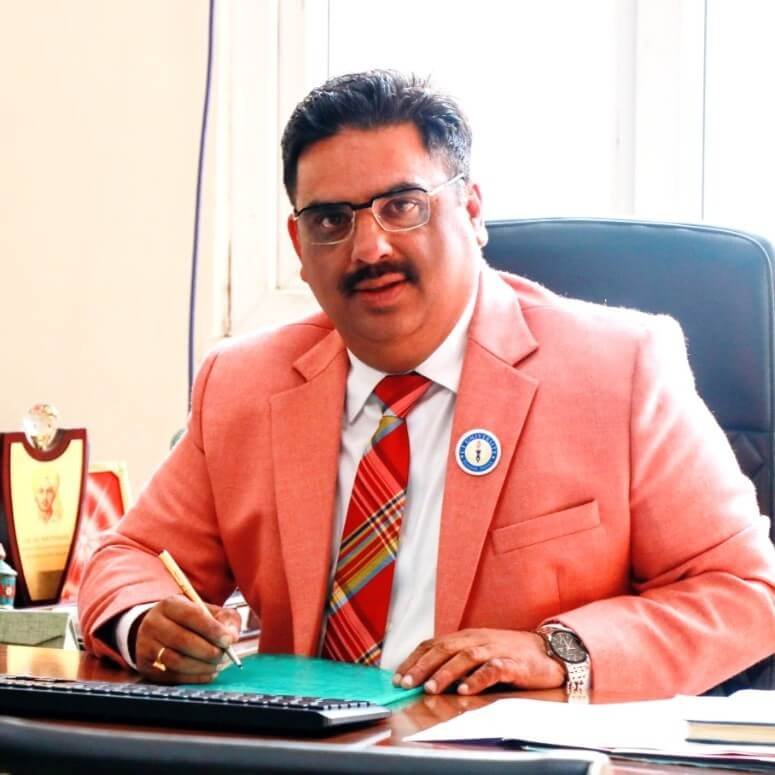 Vice Chancellor, CT University, Punjab
Youngest Vice Chancellor of India, with 25 years of experience in General Administration, Research & Development and Teaching Functions
Supervised 10 Ph.D scholars, 12 M.Tech scholars, 2 M.Phil scholars and Supervising 8 Ph.D scholars and has more than 80 research publications in various National, International Conferences and Journals to credit
"We should adopt means to help the students with relevant programs and admission facilities."
Thousands of students apply to foreign universities every year, for the means of education, training, and even long term settlement. Students from all over India enthusiastically started preparing for exams that were needed to be cleared to study abroad. However, their enthusiasm was curbed by the unfortunate pandemic of COVID-19.
At times of such a crisis, Universities stood up for their students and arranged as many facilities and courses as they could. To learn more about the actions of Universities, we had an informative session with Dr. Harsh Sadawarti, who is the Vice-Chancellor of CT University, Punjab.
In this session, he discussed how colleges or universities can plan special courses and programs so that despite the challenges, the students can make the most out of this academic year.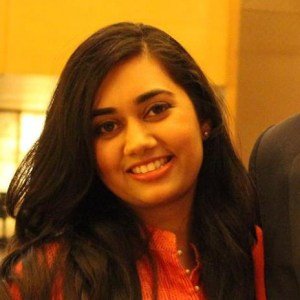 Around 7.5 lakh students from India were studying in foreign countries in 2019. Post-COVID-19, we will see a big dip in the number of students choosing to go abroad.
Do you think this is an opportunity for the Indian Universities to capitalize on their admissions for 2020-21 and especially universities that are based in Punjab?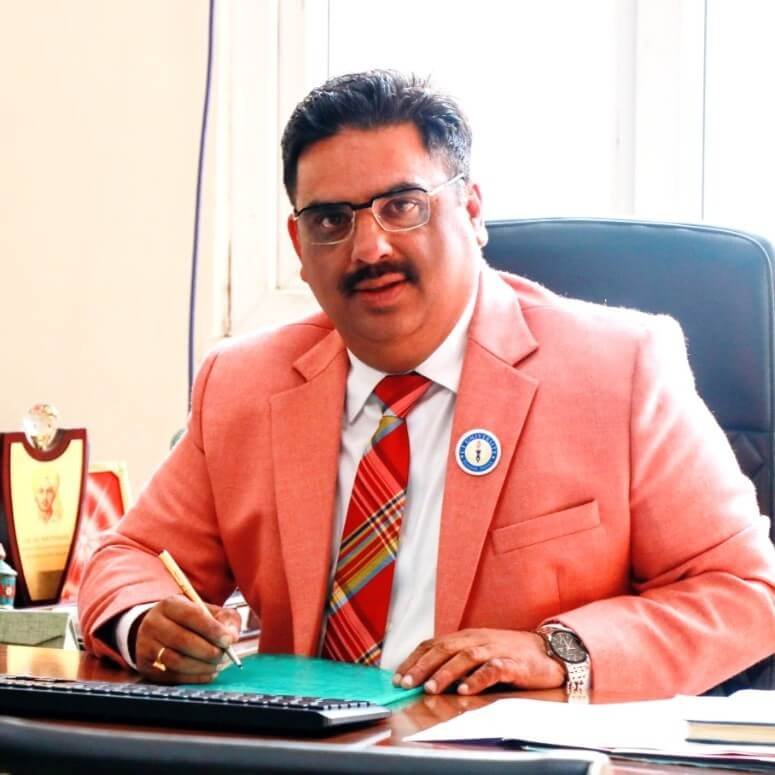 The Punjabi youth is always enthusiastic to emigrate to Canada, America, and other such countries in search of green pastures and for education, employment, emigration, and permanent residence.
According to media reports, 10.9 lakh students sought admission to foreign universities recently. About 60% of students sought admissions to Canada and 28% of them preferred to select American colleges in 2018. These findings suggest how popular it is for students to go abroad to study.
However, many foreign universities are finding it difficult to have admission seekers due to travel restrictions imposed by India owing to the ongoing COVID-19 Pandemic situation.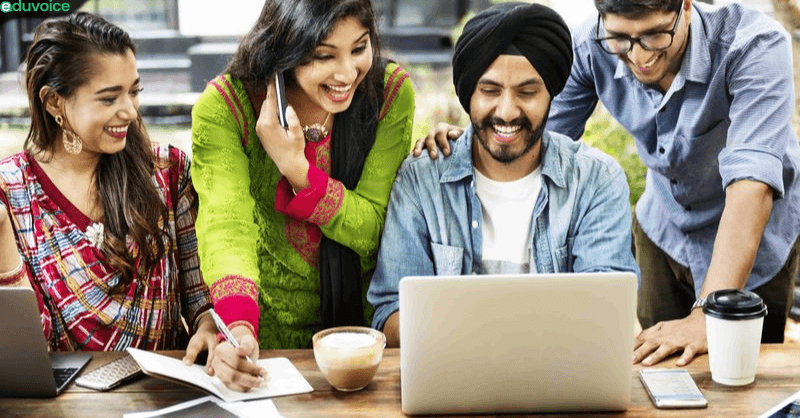 The results of examinations like the 12th standard, IELTS, and TOFEL are pending, which are the utmost compulsion to get a Visa.
Apart from that, COVID-19 has prompted different countries, including Canada and India to suspend Visas and close international borders.
This has indeed created an uncertain situation for the foreign going aspirants and the parents are worried about wasting the precious time of their wards.
To tackle this, CT University made a provision for the students who are not able to get the Visa to travel abroad, so that, they could study at home online.
"Need-based special courses have been started exclusively for students."
The young students, on their part, are keenly endeavoring to fulfill the band requirement of IELTS, TOEFL, or a certificate course in any language as per the requirement of the respective country. We have started programs to help them with such examinations.
CT University is also granting scholarships called 'COVID-19 Financial Aid Warrior' to the children of the frontline workers.
It's for recognition of their selfless work for society. The scholarship will be available to their children in the regular programs of the academic session 2020-21 for the entire duration of the undergraduate and postgraduate study.
CT University is highly industry-driven and we have about 25 meaningful tie-ups with the industry. Thus, we have started job oriented courses, short-time certification programs and we are running need-based high priority courses. Based on these, we expect that the admission of local students will increase significantly.
The foreign universities are also seeking tie-ups with Universities in Punjab so that they can run programs, courses, and activities of relevance to them.
As a response, we have started 1+1 and 1+2 programs where the students can study for 1 year at our university and then migrate to study in Canada for the rest of the years. Therefore, we will admit them into foreign Colleges by the credit transfer mode, and in this manner, their year 2021 will not be wasted.
The primary reason why students migrate to Canada is that they are offered permanent residency there, and the students usually have relatives in Canada to stay with. Hence, we are collaborating with Canadian and Australian Universities, and starting these credit transfer programs, to send them there next year.
Thus, the financial aid scholarship and the decline in number of students migrating to other states and countries guarantees an increase in admission for the local universities.
Moreover, we are providing transport within a radius of 90kms from our university for the local students. Overall, the admission of local level students will increase.
Therefore, I strongly feel that this indeed is a golden opportunity for the Indian Universities in general and Punjab Universities in particular, to capitalize on their admissions of 2020-21.
SUBSCRIBE TO OUR NEWSLETTER
For latest updates on Exclusive Interviews, News, Articles about Higher Education Industry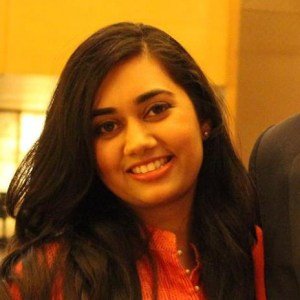 Schools are unable to collect fees and henceforth unable to pay their staff, who in turn may not be able to teach students. The whole system is at a loss.
In a month, higher education will face a similar situation.
We are now exposed to the fact that institutes have to totally rely on student fees to run their operations. What model can universities work on to reduce the risks and increase their rewards?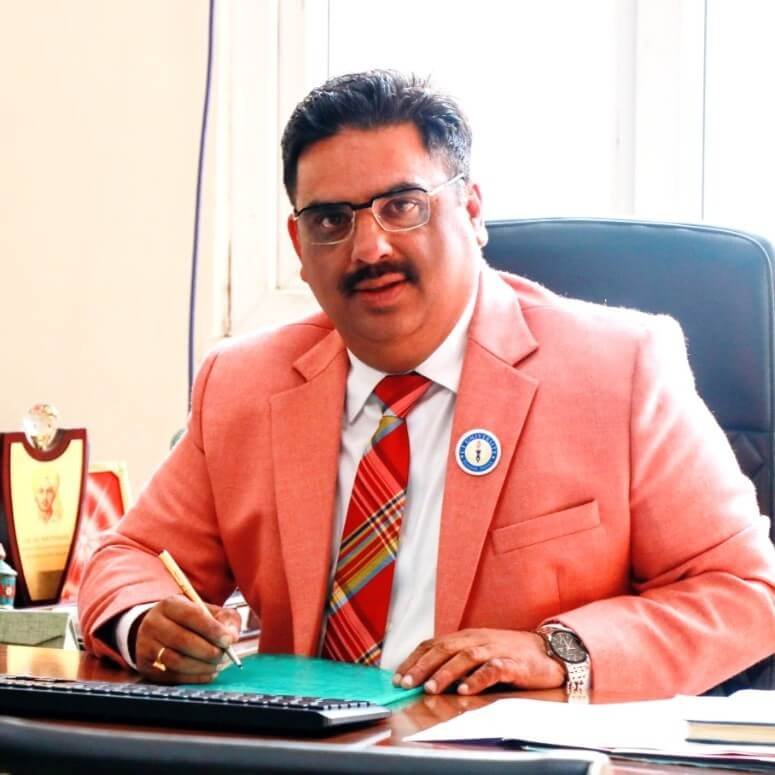 The situation during the COVID-19 pandemic and thereafter has really been alarming. It has affected the Universities and Colleges greatly. As a consequence, recovery of fees has been impacted adversely due to the disruption of work, business, or other occupations of the students' parents as well as due to the government's restrictions on fee payment.
Due to this, the State Private Universities have either imposed delayed payment or payment of salaries in installments.
It is money that makes the mare go.
Thus, something needs to be done to get the money flowing in order to save the economy.
Our University has followed a diversity of initiatives to gather fees. The first is promoting the intermediate Semester students to the next semesters and linking the resumption of new classes with payment of fees. We are making the students well versed with the next semester, giving them assignments and starting certain certification courses.
Thus, we will be conducting an orientation program for the First Year students, and we have already started classes for the intermediate semester students, to ease the worries of parents about the resumption of classes.
The second step we are taking is that we are motivating the parents to pay fees by making them understand that their fees are crucial to run the business.
The third and co-operative initiative we have adopted is providing facilities of partial payment to encourage the recovery of fees as much as we can.
We are also promoting connectivity with the university through our new certification courses, diplomas, job oriented courses, short-timer certification programs, etc.
Recently, we were approved by MSME as an Incubation Center. This was a great achievement for us. Owing to this, we have started research and innovation in CT University.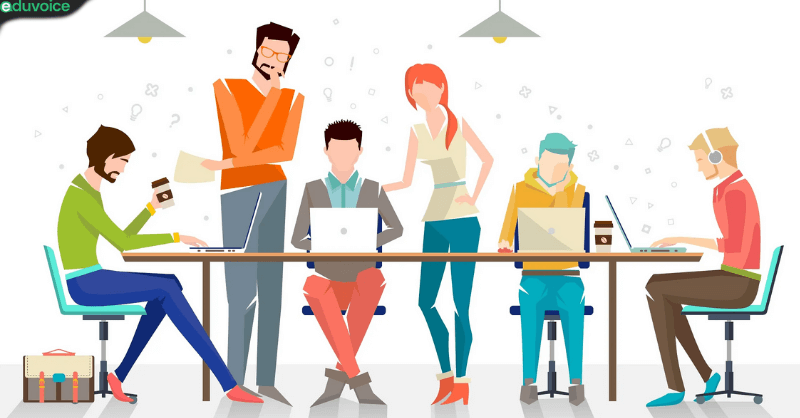 For this, we will be applying for certain grants from UGC and other statutory bodies. We have already completed about 20 projects, for which we will be getting a grant of 1 crore Rupees. This will also relieve our financial stress to a great degree, and we will be able to pay salaries to our teachers.
To tackle the COVID-19 pandemic, we have manufactured 6-8 products and are selling them in the market. We are also providing consultancy to the industry. Through these, our students have received hands-on training, and are prepared to become successful future entrepreneurs.
Hence, if one is able to engage students and can provide value for money, the students as well as parents will be willing to pay the fees.
Moreover, we are offering another means of financial aid by providing opportunities to students to earn by working part-time jobs such as working in a library, laboratories, assisting the conduct of research, or field experiments and thereby assisting them in earning money and paying their fees.
Earn while you learn is a concept that can help students earn money to pay their fees, at least partially, in fields like agriculture, hotel management, bakery, etc.
We are planning to appoint the students that are smart and well versed with communication skills as University Ambassadors to help in mobilizing admissions and spreading the mission of the University amongst society.
This is another means by which they can earn and thus pay their fees.
Further, we suggest students get involved in running businesses as per personal interests. They can start their own cafeteria, florists shop, sale points for agricultural produce, fashion design products, bakery products engineering products, etc., enabling them to earn and pay fees.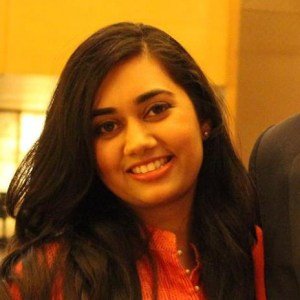 Practical and fieldwork is an important aspect of learning. What latest methodology should universities adopt to impart such learning among students in the lockdown scenario?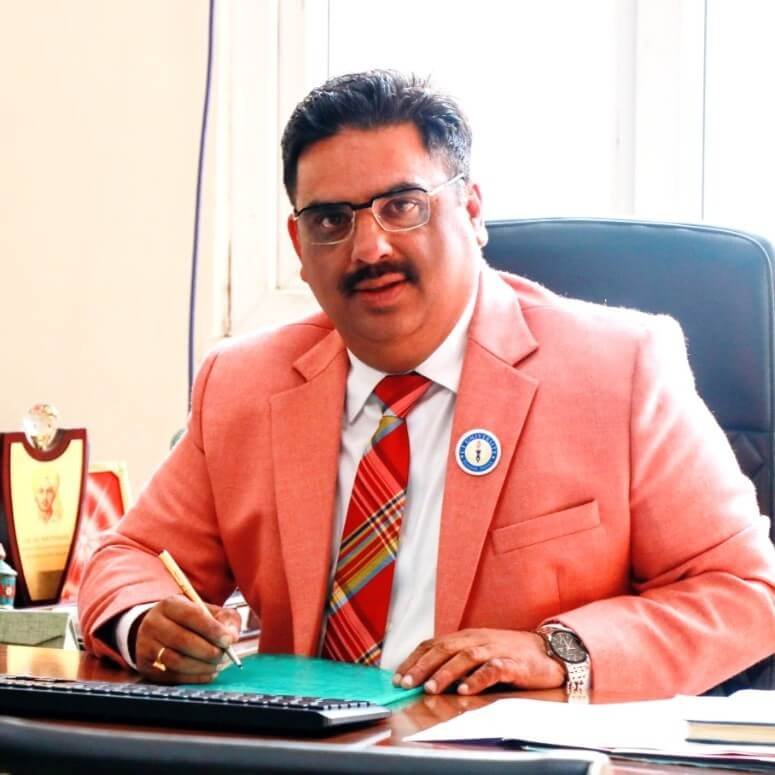 As we know that during this COVID-19 era, the Universities have been closed and the option of online course delivery has been followed. I'd like to tell you that the academic routines such as curricular delivery, interactions with students, giving and evaluating assignments, quizzes, and examinations have been going on exceedingly well for us.
However, in certain subjects such as mechanical engineering, robotics, agriculture, architecture, hotel management, etc., practical hands-on experience is an integral part of education and it has been a challenge to impart this knowledge.
Hence, my suggestion is that Universities should try to develop virtual modules of different lab experiments, field exercises, dynamic models as well as simulators for explaining the concepts and practicality to students online.
The videos of places of curricular and extracurricular interest, excursions, field visits, industrial visits, etc., should be prepared and issued to students for this type of exposure.
Universities should set up video libraries for students and faculties.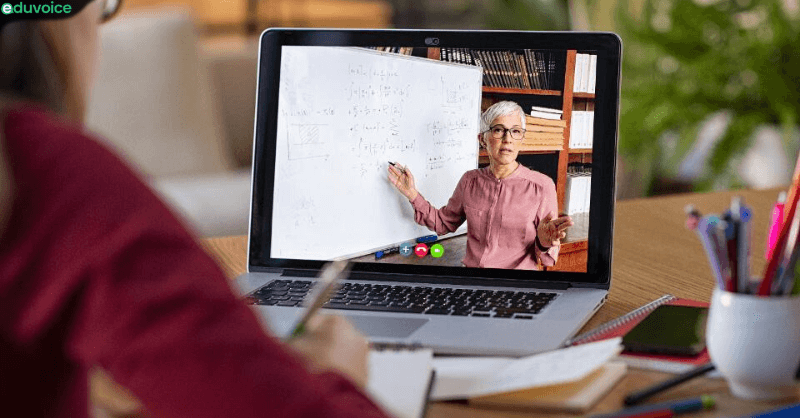 We practice what we preach, and these implementations have been very successful. We have also partnered with Coursera, Udemy, upGrad, etc. and provided multiple certification courses to the students for free. This has been done because we believe that upskilling is very important. If the students are trained up to the global standard in their domain, they will be market-ready.
Further, the course methodology should be redesigned with stuff to serve the upcoming needs of practicality and fieldwork.
Once the pandemic is over, we will start weekend classes so that the students can cover up their missed practical sessions.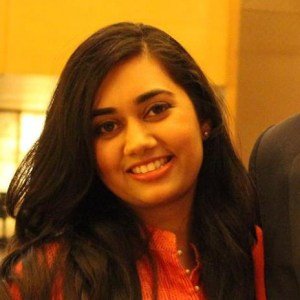 After the unprecedented disruption created by COVID-19, the urgency and importance of a robust education policy is more important than ever. What changes would you suggest for the upcoming Educational Policy?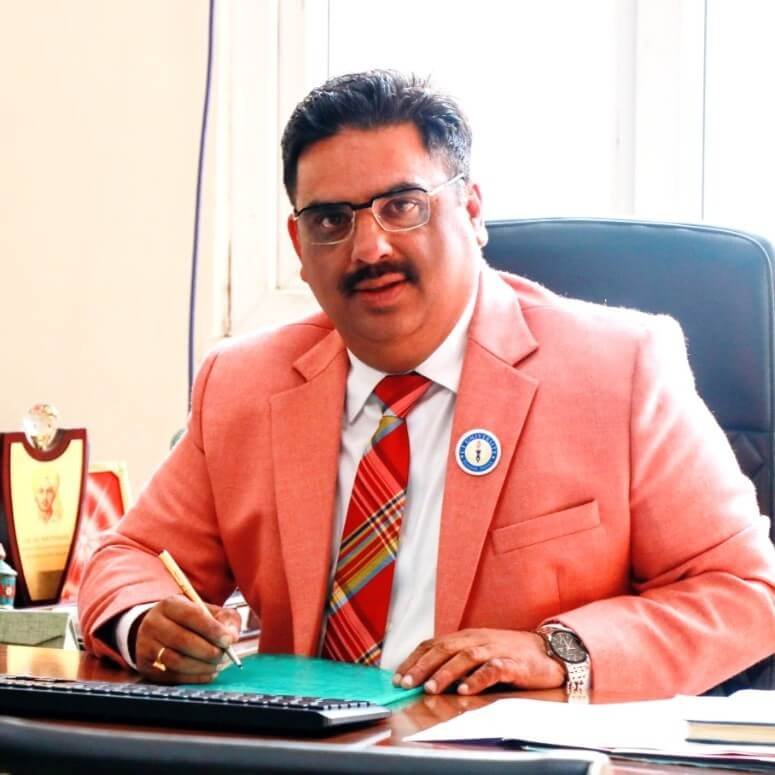 COVID-19 has inflicted both short term and long term impacts on the economy, environment, education, and employment. This effect will be discernible soon. Keeping this in mind, the following should be incorporated into the Education Policy to make it robust and purposeful.
A center for Stress Management of students and faculty needs to be established in the University.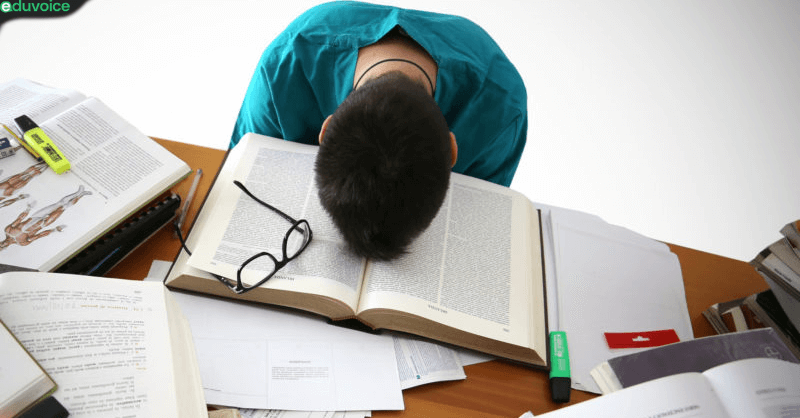 Programs like 'My Dost' or 'Your Friend' need to be started wherein the facility of online counseling for the needy students and faculty by experts of psychology, psychoanalysis, psychiatry, and motivational therapy is provided to them on campus.
This will be an urgent need post-pandemic because the students are isolated and in stress. There is a lack of peer interaction and this severely affects their development and happiness.
Thus, Happiness schools and centers, like our very own School of Happiness and Wellbeing at CT University, should be created wherein students are involved in stress-busting exercises/activities and these are delivered as a part of their education curriculum.
Another suggestion I would like to give is that universities should focus on Disaster or Crisis Management by starting the need-based courses and programs. Having a Centre for Disaster Management in Each University is a good idea.
Moreover, from time to time the University should organize film shows, FDPs, Webinars, Expert Talks on need-based topics for the benefit of students, staff, and faculty.
We can make sure that the curriculum delivers information on the history of occurrence and impact of various disasters and calamities/crisis such as the Great Bengal Famine of 1943, the plight of the partition of India in 1947, the outbreak of the plague, and the COVID-19 pandemic that India has witnessed
The faculty, staff, and students must be provided hands-on-training for crisis management.
It was a very well informed discussion with Mr. Sadawarti. He gave some prestigious tips on how colleges can run courses to meet the needs of the students, how universities can aid the students financially, and various other policy changes that can be implemented to better the education system.
For More Such Articles, News Update, Events, and Many More Click Here