To establish any business a perfect plan is required, but to keep it stable, a well-advanced Business Development plan is required, which not only brings stability to the business but also helps the organization to reach new heights.
There is one such sector that only works for this proposal, it is Business Development. The sector functions to make a perfect proposition for their respective organization.
As compared to the other domains, Business Development has greater influence and impact over the company's stability and future. A good Business Development Manager(BDM) is required in every company to bring in new clients and to create a better network for the organization.
They evaluate the company's performance and then look into specific regions to work. They function in order to construct a healthy and professional relationship with all their company's allies and partners. Also, BDMs tend to find new opportunities for their companies in order to facilitate their growth.
Eduvoice Understanding The Needs And Bridging The Gap!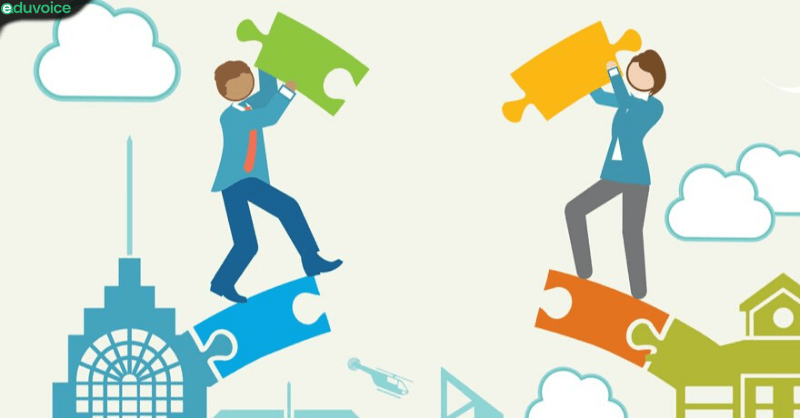 Looking at the scope in the field of Business Development, it is very crucial to ensure that the students are well informed about this sector. So that they know how to get into this field and what all basic skills they need for the job.
To explore more around this topic we at Eduvoice invite corporate leaders who specialize in this domain so that they can provide us valuable insights of the industry. The reason behind this initiative is to fill in the gap that is between the Education system and Industry. It will not only create a bridge between the two but also upgrade the education curriculum.
Let's Get To Know Mr. Shashwat Mittra
This time we had a golden opportunity to talk to Mr. Shashwat Mittra, founder of The Seekers Inc.
To kick things off, we asked Mr. Shashwat about how his journey began to which he described that, he did his graduation from SRM, Chennai in B.Tech (Chemical Engineering). After that, he got a campus placement in TCS as a Business Analyst.
Later on, he realized that he had a keen interest in the field of commerce. To enlighten his knowledge he did MBA from Symbiosis, Pune. In between his MBA, he did an internship with Bajaj Allianz for 2 months as a Strategic Alliance Manager.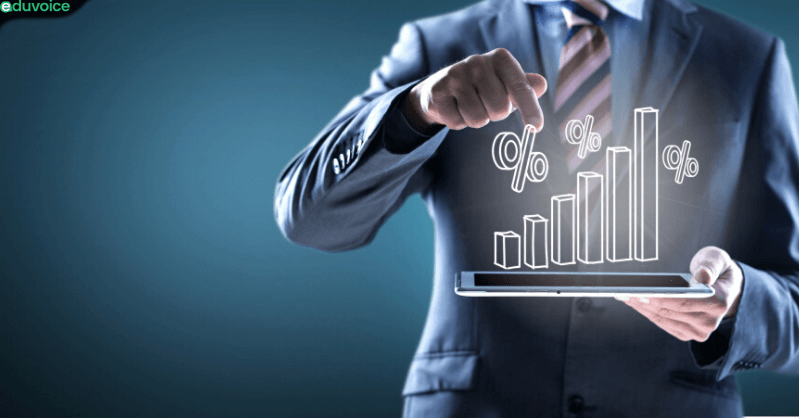 After that, he did two jobs as a Key Account Manager in HDFC and ICICI bank. He glided forward in his career and became the Senior Manager at PayU, while working in PayU he started an initiative, where he tried to reduce the gap between the jobs and job seekers, especially for MBA graduates.
Mr. Mitra begins this initiative with a couple of WhatsApp groups. The hiring manager used to contact him and informed him about the desired job roles, Shashwat then used to further broadcast the message to all the willing candidates which reduced the hiring time from 10 to 12 days to 4 to 5 days. This is the thing that gave birth to his own venture, The Seekers Inc.
What Are The Things That The Business Development Sector Is Looking For In A College Pass-Out?
When asked about the skill set that a fresher should possess while seeking a job in the domain of Business Development he said,
"There are two things that I would like to emphasize upon one is Networking and the other one is Relationship Management, they are two key pointers, which go hand in hand and run parallel to each other."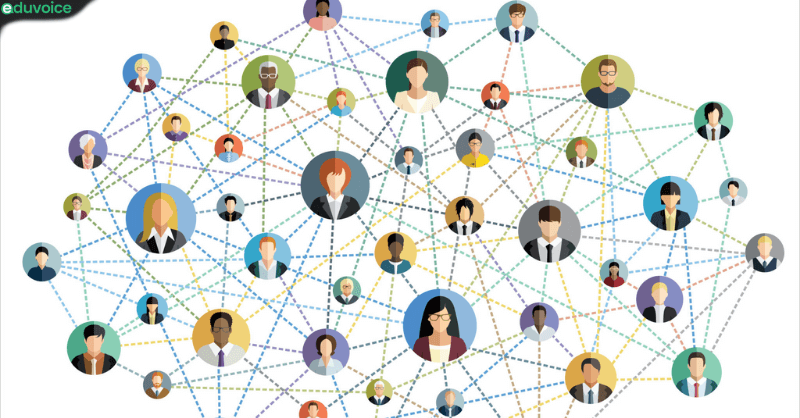 He explained it by saying that if somebody has good networking but does not know how to maintain the relationship then the network is of no use so, a candidate should have both the qualities in them.
Mr. Mittra also emphasized on a few technical skills that a candidate should possess, which are analytical approach (Business Analytic) towards things and good communication skills.
We also asked him about what companies expect from different tiers of college students to which he replied that the bigger organisations go for the tier one college students mostly, as they know that their students have cracked the entrance exam and have a certain amount of IQ which will help the organization to grow faster and if the candidates possess all the soft skills they hire them.
For the third tier college students he said that they get hired by mostly budget-friendly organizations. Lastly, he added that tier two college students are stuck in the middle. They either get placed in excellent companies or in some start-up according to the skill they possess.
He concluded by saying that it all depends on the skills of the students and the budget of the organization.
A Word About Higher Education From The Industry
When the team of Eduvoice asked Mr. Shashwat what he feels about the current education scenario of our country he said,
"I firmly believe that our education system needs to get updated as the era that we are living in usually absorbs everything that an individual implements."
He feels that currently in our country mostly in-house education system works, which is good to some extent but only when it comes to the theoretical parts.
Shashwat shared his personal experience in which he stated that he formulated one line for himself when he went for his MBA and that was, "MBA is not studied, it is practiced". He did not keep himself limited to the in-house curriculum but took part in every co-curricular activity to carve his personality and gain experience. They helped him to become a better individual.
Mr. Mittra concluded this by stating that theoretical parts stay for a very short period of time but if these things are implemented then an individual can retain them for a longer time period.
Mr. Mittra's Say On Eduvoice And It's Initiative
Mr. Shashwat Mittra believes that the education system needs to be modified and more practical knowledge should be inculcated in the curriculum. Also, he really appreciates the work Eduvoice is doing in order to fill that gap between the education system and Industry as he believes that the initiative will create more leaders for the country.
"Success is no accident" this is one line that comes in our head after listening to Mr.Mittra as he has put in so much effort to achieve what he has today.
Eduvoice is creating course structure for colleges and students for the entry-level skill, to know more about click here
Credits:
Moderated by: Jayesh Pawar
Arranged by Aastha Samarwal
For More Such Articles, News Update, Events, and Many More Click Here