Y-Axis Education
Y-Axis is India's No.1 Immigration & Visa Consultant and presumably the world's largest B2C immigration firm. Established in 1999, our 50+ company-owned and managed offices across India, Dubai, Sharjah, Melbourne, and Sydney, and 1500+ employees serve over 100,000 happy customers per year.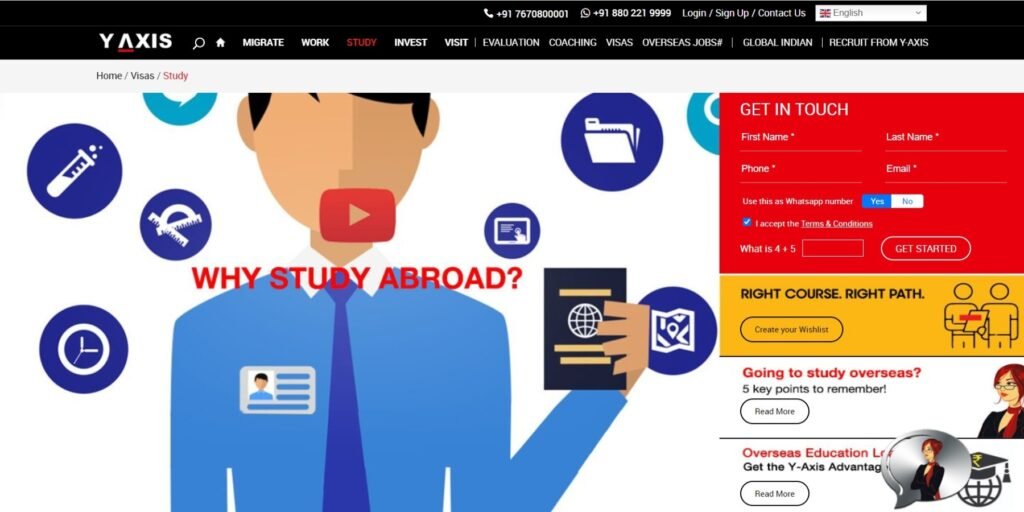 Y-Axis also employs & works with regulated & accredited immigration lawyers in our own office in Dubai & Australia. Over 50% of our customers are through word-of-mouth. No other company understands overseas careers as we do. Our service fee is affordable and we are paid only if we are successful. We offer flexible payment options to suit your pocket.
Our core competence is visa documentation & expertise in green cards. We process the highest number of immigration cases in India. These thousands of case studies have given us the experience & expertise to handle any case.
Services: