Bliss Abroad Solution
We are committed to provide learning opportunities around the globe by collaborating with top universities, while always keeping the clients at the forefront. Our teams include experienced people with deep expertise across these higher levels of education.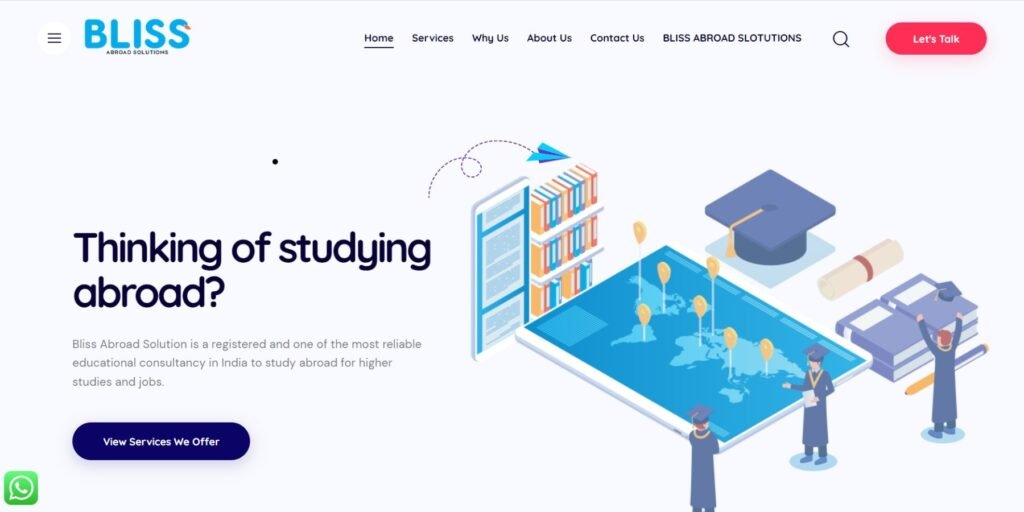 We serve students and education institutions and systems to allow us to better understand the students' toughest challenges, and build new capabilities to help solve them.
Services:
University Admissions
Visa Processing
Student Loans
Career Counselling
Travel Assistance
Forex Assistance