Qtree Technologies
Qtree Technologies stands as the No.1 Training Institute in Coimbatore. We are the Best training institute in Coimbatore, offering a range of IT and cloud training programs. You can choose your specialty stream and bridge the knowledge gap and technical skills by understanding the newest technologies.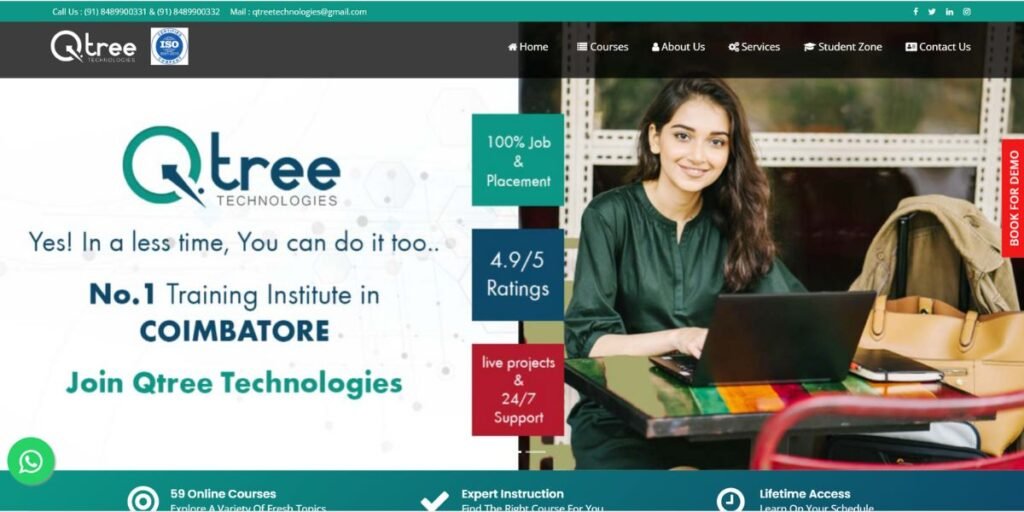 As the best software training institute in Coimbatore, we focus on educating aspirants with all the relevant software skills which assist them in obtaining a better career in the near future. Excelling in the IT industry requires various training and guidance, we offer all these with experienced faculties. Develop your capabilities and reach success in your professional life with our training institute in Coimbatore.
Get exposed to more practical IT industry projects during your internship in Coimbatore.
Services:
Internship Training
Online Training
One-One Training
Corporate Training
Placements