Ninja Tropic
Two minds on a mission to change the online education industry joined forces in September of 2016 to form Ninja Tropic. Erick Torres' years of eLearning expertise and the creative mind of Carlos Alfaro combine with a goal to rise to the top of the video-centered eLearning ranks and train millions of learners using customized content from various industries including enterprises, associations, and educational institutions.
A unique learning experience with engaging eLearning video strategies lies at the heart of our company and we continue to develop more innovative methods. With a pulse on student preferences, we work to exceed industry expectations with every new project.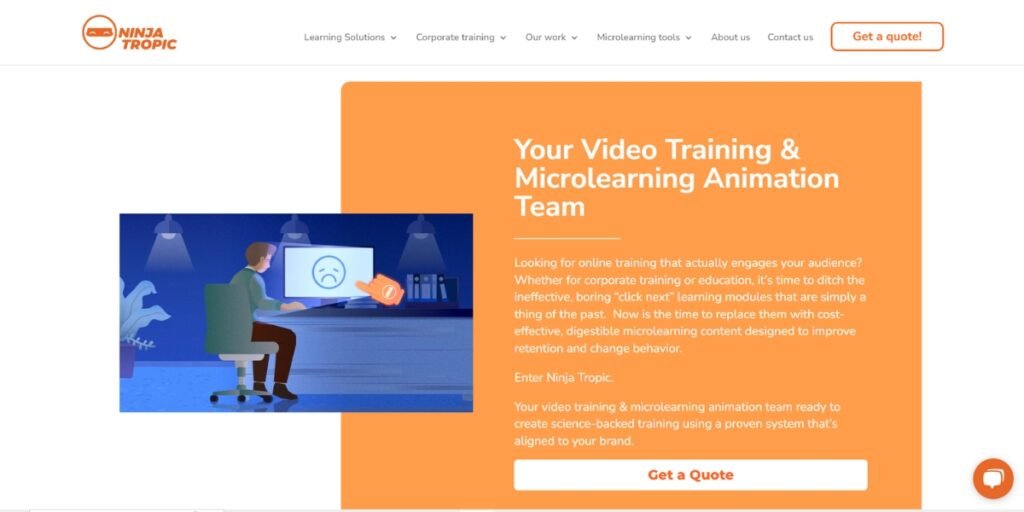 Since its inception, the Ninja Tropic team has grown to more than 75 creative designers who love inspiring students with modern mediums for content retention through animation and video.
Services: