Daakroom
Bring back handwritten letters
Daakroom hosts a gamut of Letter Writing Initiatives 📝🎪
The name comes from 'Daak', which means 'Post' in Hindi.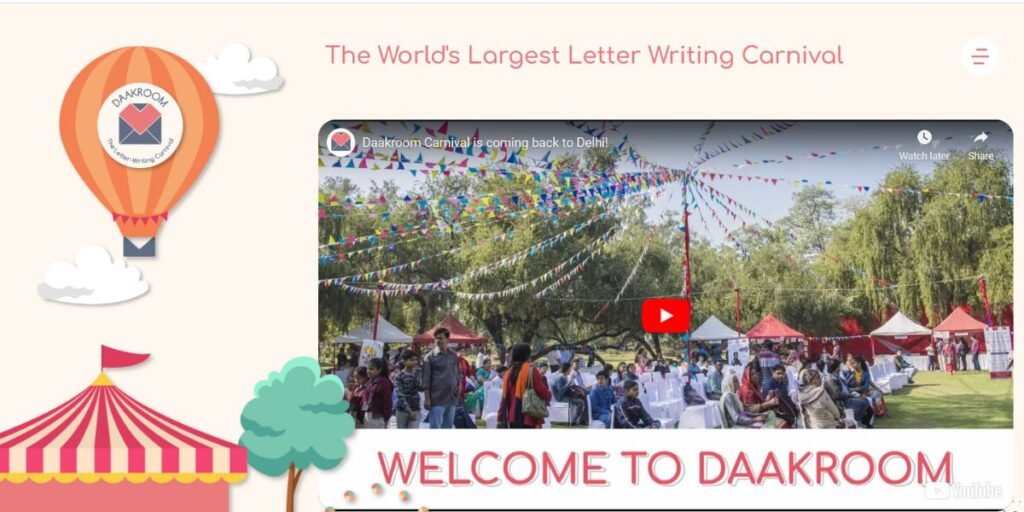 Its flagship event is Daakroom - The Letter Writing Carnival. Delhi saw the 4th edition of the Carnival on 4th December 2022, which had over 8,000 people visiting and celebrating letter writing through workshops, competitions, stalls, games, entertainment, postal demonstrations from India Post and more!
Additionally, It does workshops, pan-India school campaigns, products, and also works with India Post and the Ministry of Culture in creative ways to bring back handwritten letters!
7,00,000 letters have been written and posted since 2013 with our writing initiatives!
Contact Information
B92 GT Karnal Road Industrial Area, Delhi - 110033