Profound Edutech
Profound Edutech is an institute driven by the agenda to equip students with the right mix of a sound understanding of the fundamentals and a good comprehension of the newest in Information Technologies, thereby increasing their Employability Quotient. The IT field is one of the most 'happening' areas with new tools and techniques coming up at a fast pace. Understanding the technological mismatch this creates, Profound is mandated to update the knowledge and skills of those in the Industry through tailor-made courses.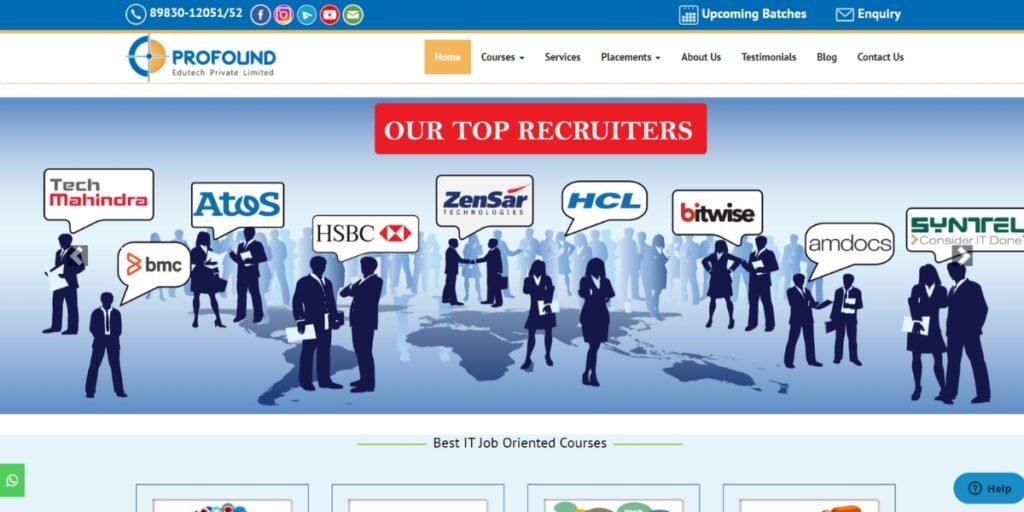 The IT sector can be imagined as a triangle with the students, educational institutions and corporate bodies occupying its three corners. Profound has been incorporated with the aim of bringing these three distant points closer through academic partnerships, corporate alliances and student placement fairs.
The hallmarks of our institute are well-designed, validated courses to bridge the technology gap between academic instruction and Industry requirements and competent, well-trained and informed faculty.
Services:
College Training
Corporate
Consulting
StaffingTesting