Karan Gupta
Education & Career Consultant in Mumbai, Karan Gupta Consulting – Every student Dr. Karan Gupta has counselled has succeeded in achieving admission to a prestigious overseas university. In addition, 90% of those students win some form of scholarship or funding thanks to his direct experience working for the Admissions and Aid Funding department of a major US university.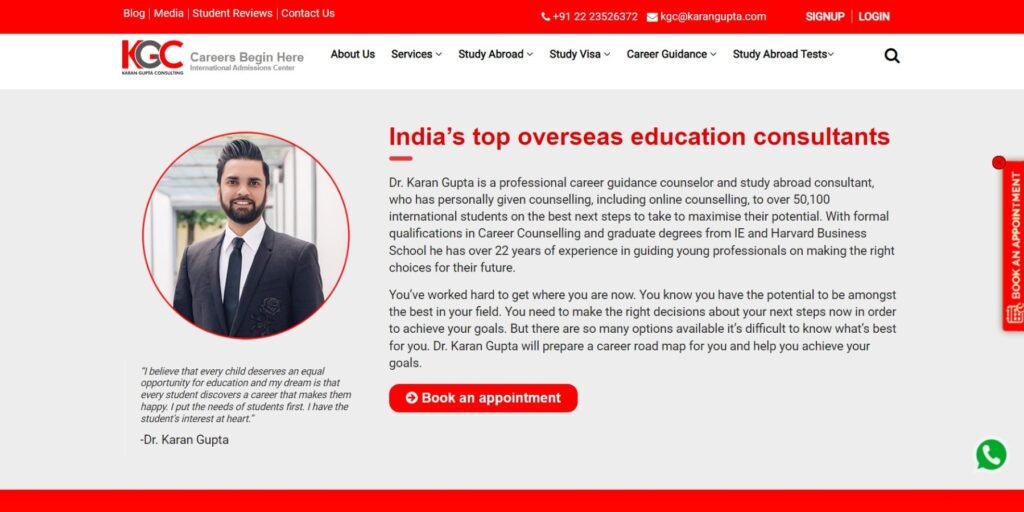 Dr. Karan Gupta, is one of India's most successful education consultants. In practice since 1999, Gupta has counseled over 50,100 personal students and has delivered seminars to over 158,000 people.
Gupta's business philosophy is driven by his belief that education is the most powerful tool we have at our disposal, and that a lack of knowledge about how the educational system works should be no barrier to entry.
Services: