EdYoda
EdYoda is re-imagining higher education. We educate on job-relevant skills and connect EdYoda graduates to job opportunities through employer partnerships.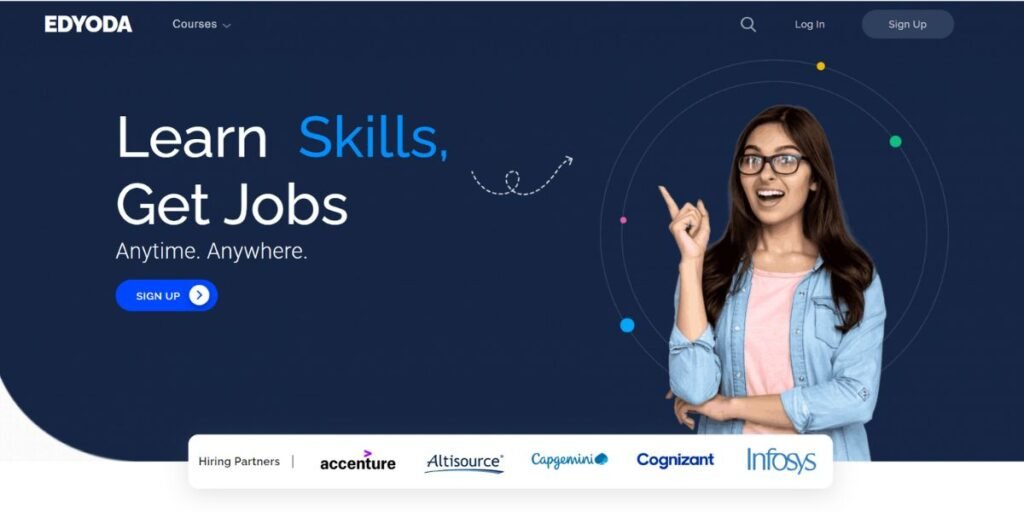 More than 5,00,000 users are currently learning from the self-paced courses. Our job-ready programs are for students who need hand-holding and mentorship along the journey. We also promise students assured job opportunities at the end of the program. More than 1400 graduates have completed the instructor-led programs and working for top companies including Amazon, Bosch, Cerner, and 200 others.
We at EdYoda believe that access to education and opportunities is the biggest enabler. EdYoda is an attempt to connect our students to the best job opportunities. Our students from tier 2 and tier 3 India with limited access to high-quality skill-based education are now working with top MNCs. Being able to serve these students has been the real success of the EdYoda team.
Services: