ChipEdge
ChipEdge was founded in October 2012 by Venkat Sunkara who identified that there is disconnect between the industry skill requirements and academic education offered in india.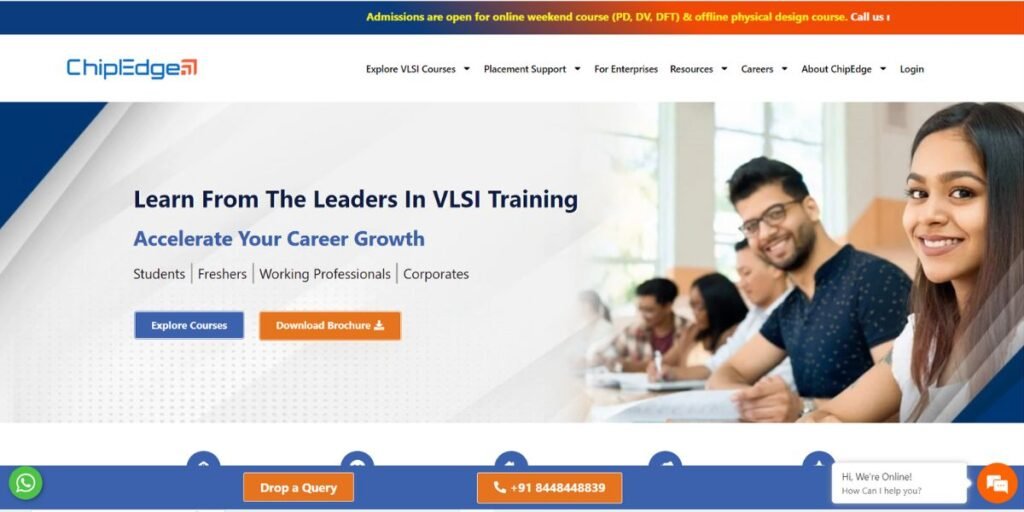 Over the years ChipEdge has grown to provide comprehensive VLSI courses in Digital and Analog domains.
With expert trainers with more than 10+ years of industry experience, state of the art facilities, industry standard tools and curriculum constantly updated to reflect the requirements of hiring companies, ChipEdge is today one of the leading VLSI Training Institutes in Bangalore.
Services: