CareerLabs
CareerLabs is the go-to destination for all your career needs, whether you are a 
student
 or a 
professional.
 We have a proven track record when it comes to enabling young individuals craft the 
careers.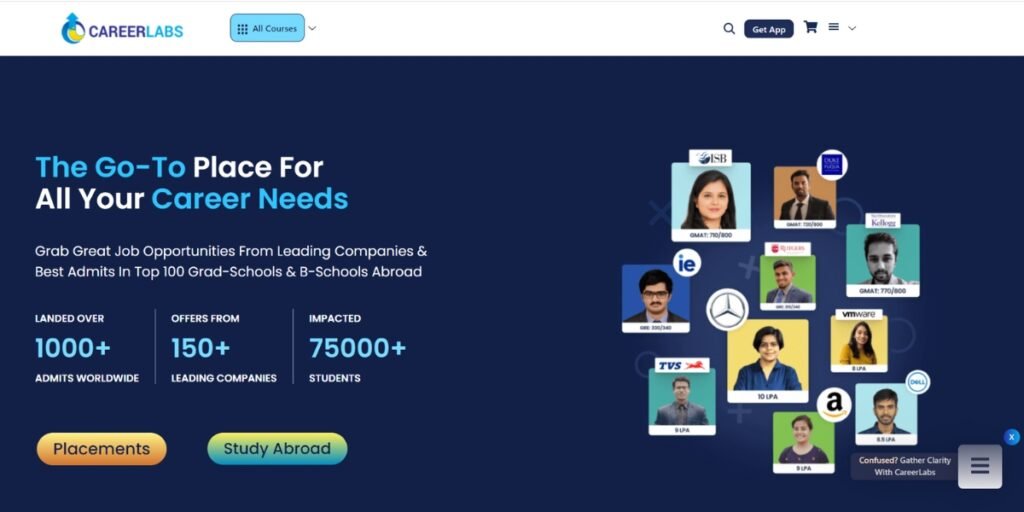 We offer a wide array of 
preparatory programs, modules, bootcamps & cohorts
 for students prepping up for both national & international level entrance examinations. Also, we specialise in providing elite 
admission consulting services
 for students seeking to enroll for graduate & business schools, both in 
India and abroad.
Services: