BitCode
BitCode is a company with the Best Tech Enthusiasts aboard. We are always exploring tech, upgrading our skills to new trends in tech and making sure that we deliver it perfectly to our students.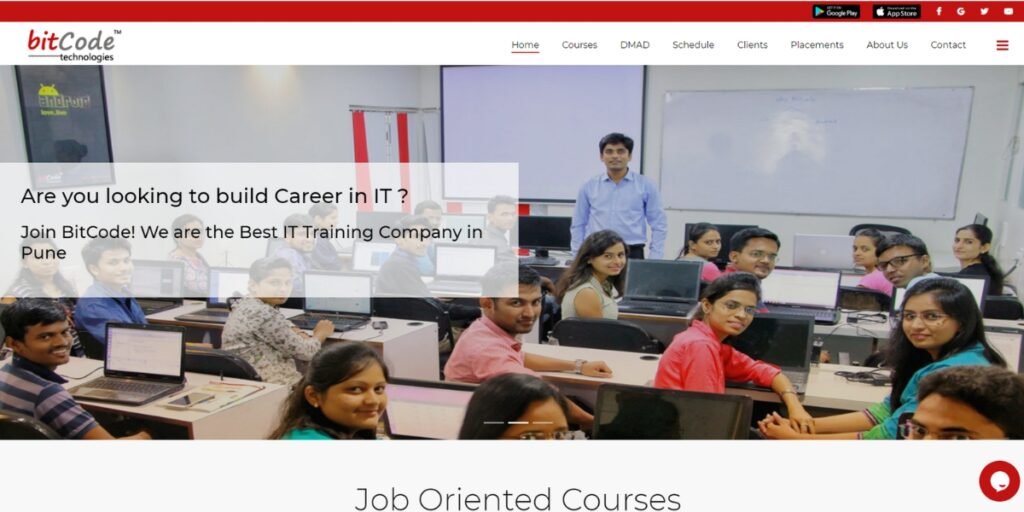 We started in 2009 with the aim to provide the best quality training to young professionals and meet the always-growing requirement of skilled IT professional by IT companies around the country. Today we have office space of more than 7000 Sq. Ft.
at three different locations in Pune, trained more than 8000 students and professional and providing recruitment services to more than 465 recruiters. We have a team of 35+ working hard for our students and recruiters.
We are the Best IT Training and Placement Company for Freshers in Pune. We believe that with the right mentoring, we can turn a fresher into a Software Professional and give them a great start to their career. It is always Happy Learning at BitCode!
Services:
Modular Training
Corporate Training
Placements