"The student's basics should be clear and s/he should have the zeal to learn. S/he should possess critical thinking and creative skills so as to be a good Product Manager" – Syril Thomas
It doesn't matter how good the marketing team of an organization is or how perfect its customer service is, because at the end of the day what matters the most is what that company is selling or producing. If the product management of an organization is not the best-selling product then it is basically of no use.
Steve Jobs once said, "You can't just ask customers what they want and then try to give that to them. By the time you get it built, they'll want something new." So to make sure that the company produces and sells the most updated product, they have a special unit called Product Management.
Product Management is one of the domains that affect the company's performance directly. It is a unit that works specifically to develop new products and upgrade the existing ones. As we know change is the new constant, so to keep up with the rapidly changing market and customer's needs.
A Product Manager is very important in every organization. They work in such a manner that they stay one step ahead of both the market and the customer's mind. They start their work by introducing something new in the market and end it by evaluating its success ratio.
They study what all is in trend and what is the best way to present a product in the market. They keep their companies ahead of their competitors by creating something different and useful at the same time. Also, they mainly focus on long- term success.
Eduvoice Understanding The Needs And Bridging The Gap!!
Product Management has a very high scope, which is why it is very important for students to know more about it and how to get into this domain. Also, what are the skills required in order to get a job in this unit?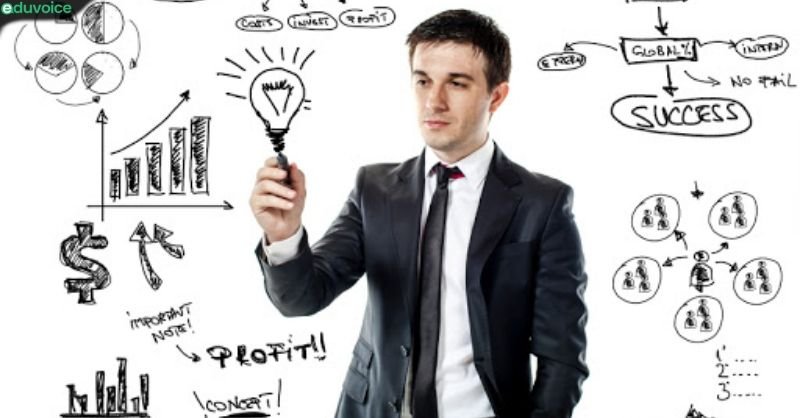 To explore more about this domain we invite corporate leaders so that they can give their insights as to what qualities and skills are required in candidates applying for a job in this area. The purpose behind talking to such personalities is that it will enhance the education system and will also create a bridge between the Educational sector and the Industrial sector.
Let's Get To Know Mr. Syril Thomas !!
This time we had a wonderful chance of interacting with Mr. Syril Thomas, an Associate Analyst in DuPont Sustainable Solutions.
To commence the conversation we first asked him about his journey to which he said, that he did his under graduation from Vellore Institute of Technology, VIT, Vellore in B. Tech. But as the semesters were passing he realized he is more interested in the management sector. He, later on, he spent a couple of years in the social sector.
Then finally he decided to polish his management skill for which he went to IBS, Hyderabad to pursue MBA in Finance but he got campus recruitment in a consulting firm which made him notice that he is good in advisory and consulting as well. After that, he did more jobs in various companies.
He also mentioned that he is currently using both technical and B- school knowledge in his job as he has been mentoring start-ups from the last three years. That's how he landed up in his current job at DU Pont Sustainable Solution as an Associate Analyst. His work there is more in digital transformation and digital initiative. He has also developed a core product for them as well as the kind of leads one of the workstreams for them.
He concluded by saying that he has tried many different fields but currently he is satisfied with what he is doing.
What Are The Things That Product Management Unit Is Looking In a College Pass Out?
We asked Mr. Thomas what is the skill set that a candidate should possess to get a job in Product Management to which he replied, the most important thing is the attitude, on which the candidate should work as the knowledge can be learned but the behavior part is what S/he should work on.
Secondly, they should have a logical approach and understanding of any given situation. They should have a good command in case cracking as he personally chooses candidates who are quick and have good case cracking skills. He also said that they must have out of the box thinking and should possess creative skills.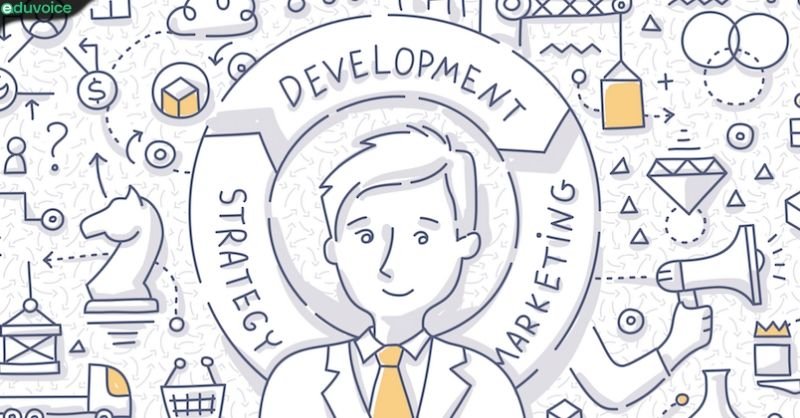 Lastly, he said that the organizations also look for loyalty in a candidate, who is willing to work them for the long term.
A Word About Higher Education From The Industry
Eduvoice team then asked him about his views on the education system to which he said that Education system should be standardized in every course and there is one thing that everyone should know that whatever they study in their college may not come in use right away but in future, it definitely will.
Then we asked him about what he feels about teaching methodologies to which he replied that he feels it's okay and needs a little bit update. He then added that though the digital platform is also great and in future things will be more upgraded technology-wise but he feels that the best way of teaching is the way it is being taught right now as human interaction is very important. He further added that everything also depends upon students as well, as they are the ones who implement the knowledge.
Lastly, he said,
"Education system doesn't need to change just because centuries are changing. What people are demanding today, they might not demand tomorrow and books are written by great observers and researchers by studying the topics for decades, they have written their every experience and have given it human touch also those books are updated every year so I don't think that it should be changed but should be updated."
Mr. Thomas's Say On Eduvoice And It's Initiative.
Mr. Syril Thomas appreciated our initiative of working towards the improvement of the Educational sector by taking Industrial insights as that will surely lessen the gap that is between the Industry and Education System.
After talking to Mr. Syril we realized that one should not settle until S/he gets what they truly desire.
Eduvoice is creating course structure for colleges and students for the entry-level skill, to know more about click here
Credits:
Moderated by: Jayesh Pawar
Arranged by Aastha Samarwal
For More Such Articles, News Update, Events, and Many More Click Here