Leadership Program for Academic Heads
Early this week, HRD Minister, Ramesh Pokhriyal, "Nishank" launched the Leadership for Academicians Programme(LEAP), 2019 edition.
The LEAP programme is launched under the Pandit Madan Mohan Malaviya National Mission on Teachers and Teaching (PMMMNMTT) Scheme.
The objective of this programme is to train the second tier academic heads for Leadership Development who are likely to encapsulate leadership roles in future.
In the launching event, The Minister said, that teachers are the base of our education system.
He said, for better results, more teachers need to participate in the programme.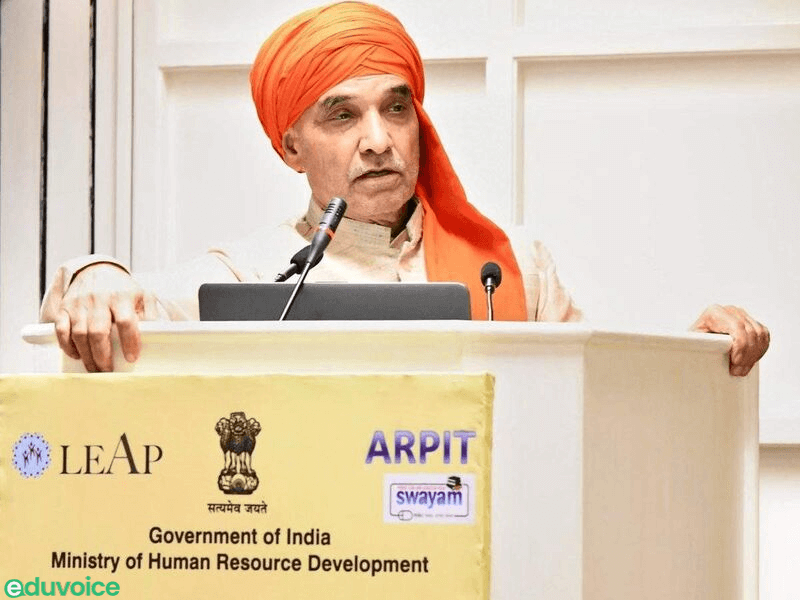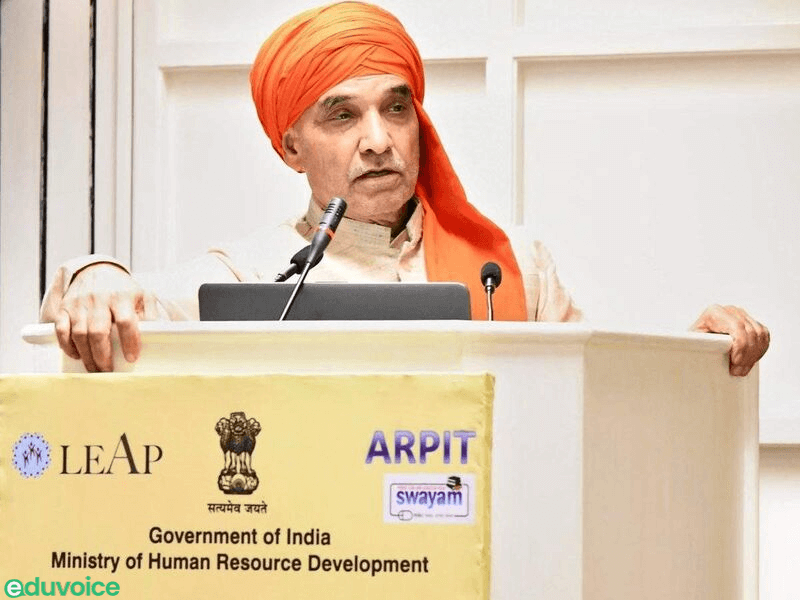 The MHRD suggested UGC and AICTE, to improve the quality of education in the country.
He further added, that
"We have a vision and mission, we just need better coordination, so that we don't lag behind in the race with the world."
He said,
"We should evaluate so we can do better in future in global rankings"
The minister appreciated the Leadership for Academicians Programme and said, we can develop the leadership and administrative qualities in organization with this initiative.
He further said that these educational leaders have the responsibilities to bring our institutions in the top world rankings.
The Minister also said, that our students are very talented and have tremendous potential. He suggested the courses of Artificial Intelligence needs to be designed as per the needs of the industrial sector.
LEAP is a 3 weeks Leadership Development Programme.
LEAP 2019 Details
Foreign Collaborations In 2019 Program
Monash University, Australia
Nanyang Technology University, Singapore,
Penn Engineering, USA
University of Oxford, UK
University of Cambridge, UK
The London School of Economics and Political Science, UK
Purdue University, USA
University of Michigan, USA
University of Virginia, USA
Harvard University, USA
Kyoto University, Japan.
Eligibility to participate in LEAP 2019
At least eight years of experience in the grade of Professor
Age below 55 years
At least 30 publications in 'SCOPUS' indexed international journals
At least three years of experience in administrative positions.
Important Dates for Participants
Last Date of Registration: 25 September
Institute-Wise Selection Finalisation: 29 September
Tentative Training Schedule as per MHRD
Leap training institute: IIT, Roorkee
Date: 29 March to 4 April, 2020
Proposed foreign university: University of Michigan
Leap training institute: University of Hyderabad
Date: October 28- November 16, 2019 Or February, 2020
Proposed foreign university: Cornell /Yale/Duke University, ,USA/ Kyoto Univ, Japan
Leap training institute: Jawaharlal Nehru Univ.
Date: 2 – 13 December, 2019 Foreign: 16 -20 December, 2019
Proposed foreign university: NTU Singapore
Leap training institute: AMU
Date: February 2020
Proposed foreign university: Monash University
Leap training institute: TISS
Date: 20 – 31 January 2020 ( Dom)
Proposed foreign university: University of Pennsylvania
Leap training institute: NIEPA
Date: 16 – 25 October (Dom); 6 -20 November 2020 (Foreign)
Proposed foreign university: Oxford University
Leap training institute: Banaras Hindu University
Date: 24 February – March 2020 Dom; 16- 21 March Foreign
Proposed foreign university: University of Chicago
Leap training institute: IIT Bombay
Date: 24 February- 15 March (Domestic); till March end (Foreign)
Proposed foreign university: Cambridge /Oxford Univ/LSE/Kellogg School of Management
Leap training institute: NIT Trichy
Date: 17-29 February 20(Dom); 2 – 7 March 20 (Foreign)
Proposed foreign university: NTU Singapore
Leap training institute: IIT Kanpur
Date: January/February 2020
Proposed foreign university: NTU Singapore
Leap training institute: IISER Kolkata
Date: July 2020
Proposed foreign university: Details awaited
Leap training institute: IIT (BHU)
Date: December 2019 to January 2020
Proposed foreign university: Details awaited
Leap training institute: Jamia Milia Islamia
Date: February/March 2020
Proposed foreign university: Oxford/ University of Virginia, USA
Leap training institute: IIT Kharagpur
Date: 11 -22 November, 2019 (Dom); 6 10 January, 2020 – (Foreign)
Proposed foreign university: University of Cambridge, UK
Leap training institute: University of Delhi
Date: February 2020
Proposed foreign university: Ross Business School, University of Michigan