Ms. Shivangi Arora provides some valuable insights from the industry for all the students, who are looking forward to pursuing their career in digital marketing.
The world is becoming a global village, everyone and everything on the planet is either directly or indirectly connected with links of the internet. Businesses both big & small use various mediums to connect with their clients as well as customers.
But there is one medium that is catching everybody's eye and organizations are drooling over it in order to have a greater outreach and network. You guessed it right, we are talking about the Digital medium.

Over the years digital mediums have become the industry's choice to interact with consumers for businesses, to sell products and services while creating a brand image. This technique of using web platforms as a medium for advertisement, public relations, and sales is known as Digital Media Marketing.
Marketing is not new to the business industry but the need for marketing in today's era has increased more than ever before. The sole reason behind this is the evergrowing competition & demands of the consumer. All these factors paved the way for Digital Media Marketing which has great potential.

Eduvoice – Understanding The Needs And Bridging The Gap!!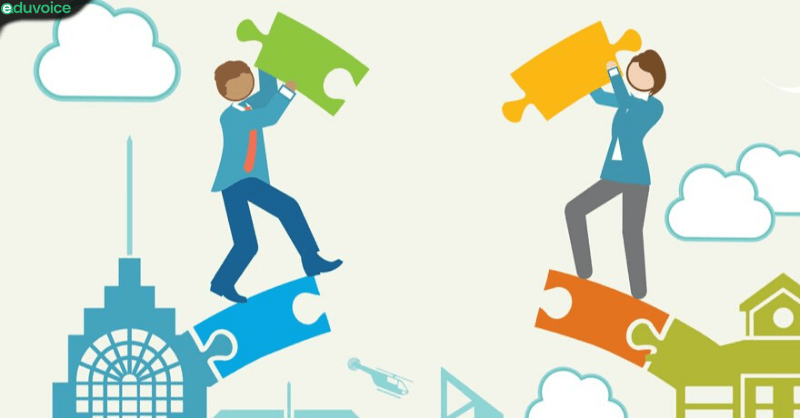 Looking at the scope of Digital Marketing, it is very important to ensure that the students of the country are able to learn and understand the fundamentals as well as the practicality of Digital Media Marketing as well as other industrial demands.
To explore more around this idea, we at Eduvoice invite various eminent personalities to shed light on the realms that they are pioneer in. The purpose behind talking to such people is to facilitate a better and robust higher education system in India and also, to bridge the gap between the educational sector and the industrial sector.

Let's Get To Know Ms. Shivangi Arora
This time we got a chance to have a fruitful discussion with Ms. Shivangi Arora, a Digital Marketing Manager at Essence (Group M).
While talking to Ms. Arora, we learned about her journey, her aspirations and her challenges. Ms. Arora was a Business Administration student in her under graduation while simultaneously pursuing Chartered Accounting.

After working as an audit analyst in EY for two years post her undergraduation, she decided to follow her passion for Marketing and joined a recognized management institute for pursuing a master's in the field.
Even after completing her higher education, she faced many challenges along the way of success but that did not break her motivation. She was dedicated and decided to take multiple freelancing projects to gain adequate practical knowledge.
Along with that Shivangi worked under various organizations and kept on learning the ins and outs of the digital sector and re-ignited her career with digital media marketing.
What are the things that the Digital Marketing sector is looking at in a college pass-out?
While talking to our team at Eduvoice, she provided some valuable insights from the industry for all the people, who are looking forward to pursue their career in digital marketing. According to her, there is a myth in our society that in order to be a successful marketer, a person has to be tech-savvy as well as a social media expert, but this is absolutely not true.
All a person needs to do is to be well aware of what is happening around the world. Apart from that, it is also important to have in-depth knowledge about other brand competitors and their products as well.
Ms. Arora also emphasized the need to stay updated in the current scenario as the digital marketing sector is evolving rapidly with the passage of time. The major key to the success of all marketing gurus is that they keep on updating their knowledge about all the domains regularly.
"Aspiring marketers need to study relevant case studies. They should watch as many advertisements as they can since it will help them in expanding their horizons and creativity levels. They should know about popular ad services and other functions provided by platforms like Facebook, Google, Youtube and other OTT platforms", Ms. Arora added while talking about the need for staying updated.

A word about Higher education from the Industry
When the Eduvoice team asked about her opinion regarding the situation of higher education in our country, like many people have said earlier, she also believes there is an urgent need for structural change in designing the curriculum for various courses.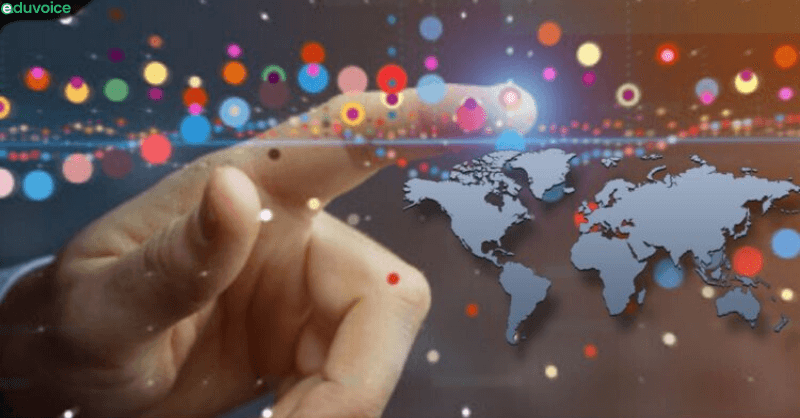 The marketing field is evolving so rapidly that it is important for educational institutions to cope up with the changes. The problem is that they keep teaching the same things to students for a year, which is unfortunately not helping them in any way since many of the things become obsolete within a short period of time nowadays. As a result, students are not able to cope up with the industrial requirement.
Adding on to it, she shared her personal experience that things function in a completely different manner in the industrial sector which is quite contrary to what is being taught to the students in the college. She also reveals that gaining practical knowledge is the major thing that one should focus on. She says that the textbook may teach you the concept but the practical application of it is what makes it effective.
Miss Arora's say on Eduvoice and its initiative
Ms. Shivangi Arora believes that there is a void between the educational sector and the industrial sector which needs to be bridged. She also praised Eduvoice for working towards flourishing the higher education system in the country. She seconded the fact that there is a need for such initiatives to enhance the condition of higher education in our country and help students achieve success.
Dreams and dedication are a powerful combination to achieve success. That's what we concluded after having a fruitful conversation with Ms.Arora. She is an inspiration for students, who are willing to change their career options after completing their graduation from a different field.

Eduvoice is creating course structure for colleges and students for the entry-level skill, to know more about click here
Credits:
Moderated by: Jayesh Pawar
Arranged by Aastha Samarwal
For More Such Articles, News Update, Events, and Many More Click Here