Blog Olive Book
We're professors, tutors, and teachers, and our mission is to provide you with the best test prep materials out there so you can own the test. The Olive Book Blog is where we share tips for ACT and SAT success.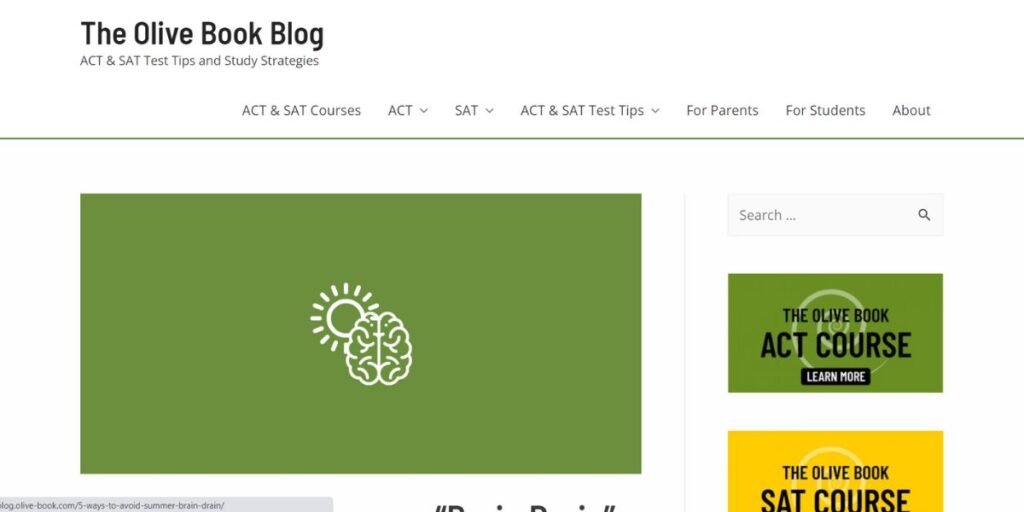 You'll find study strategies and guides, test-taking tips, and some advice for parents and college admissions.To start studying for the ACT or SAT, enroll in one of our online, professionally-animated ACT or SAT prep courses.
It's unlike any other test-prep course out there. We've built our course with substance and strategy, so you can learn the content on the test really, really well – and therefore, perform really, really well on test day.
Services: