We have seen candle light marches against a rape case or say another crime. But when teachers hit the road, this move by the usually otherwise silent educationist is seen as a sign of revolution to the future.
So it raised many an eyebrow when the members of the Delhi University Teachers Association (DUTA) on Tuesday took out a candlelight march. This was in protest against the UGC's move to grant autonomy to varsities based on National Institutional Ranking Framework (NIRC) rankings and National Assessment and Accreditation Council (NAAC) score.

DUTA's Demands
DUTA president Nandita Narain was leading the march. She informed the media "Autonomy to offer self-financing courses, establishing self-financing centres and freedom to increase fees can only be seen as a push towards commercialisation by the government."
Ms Narain further explained something which which surely strike c chord with the common man as if true it is a matter of concern for the fee-payer.
She explained "Burden of sustaining Central and State universities is being shifted to students and parents."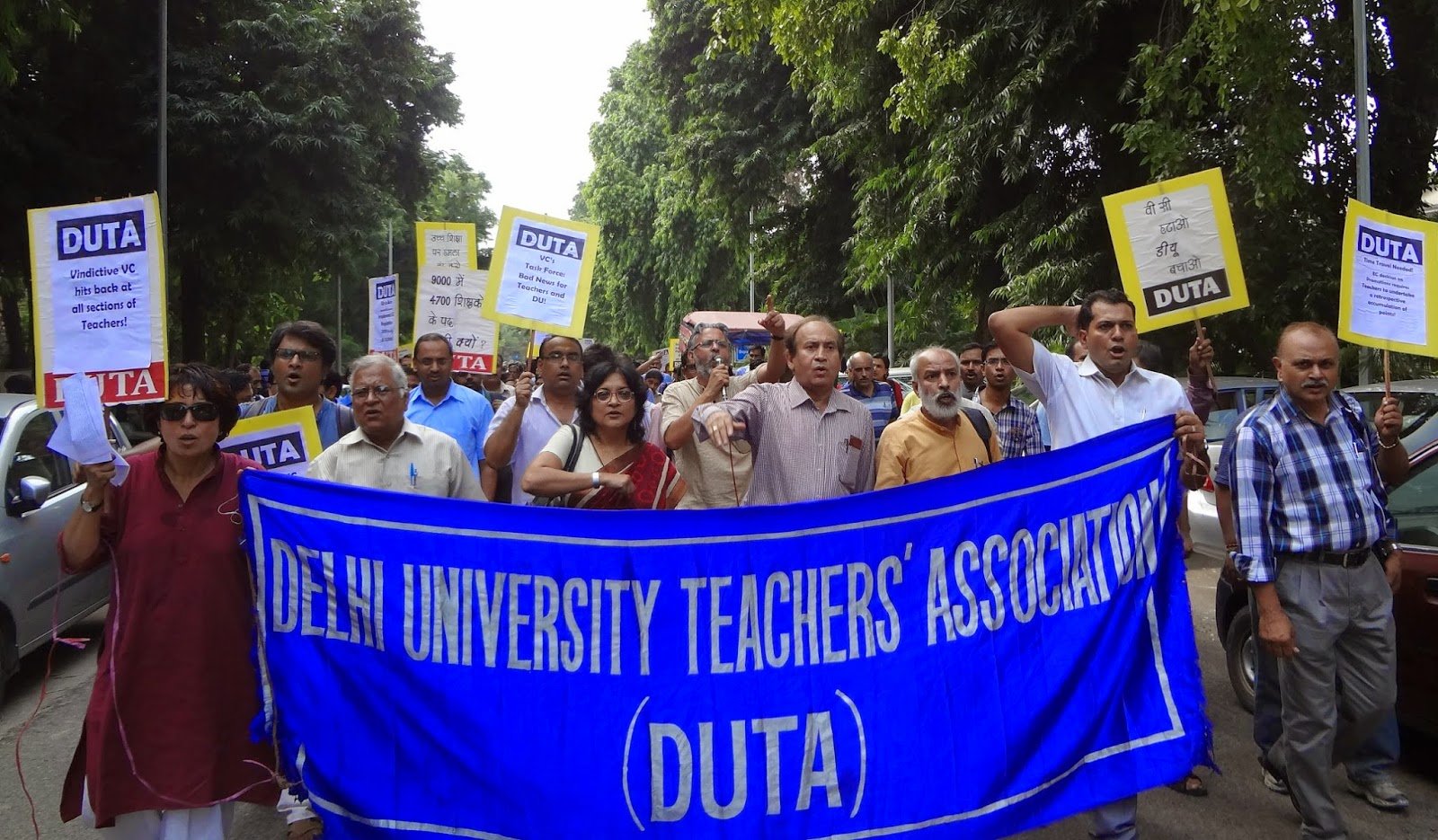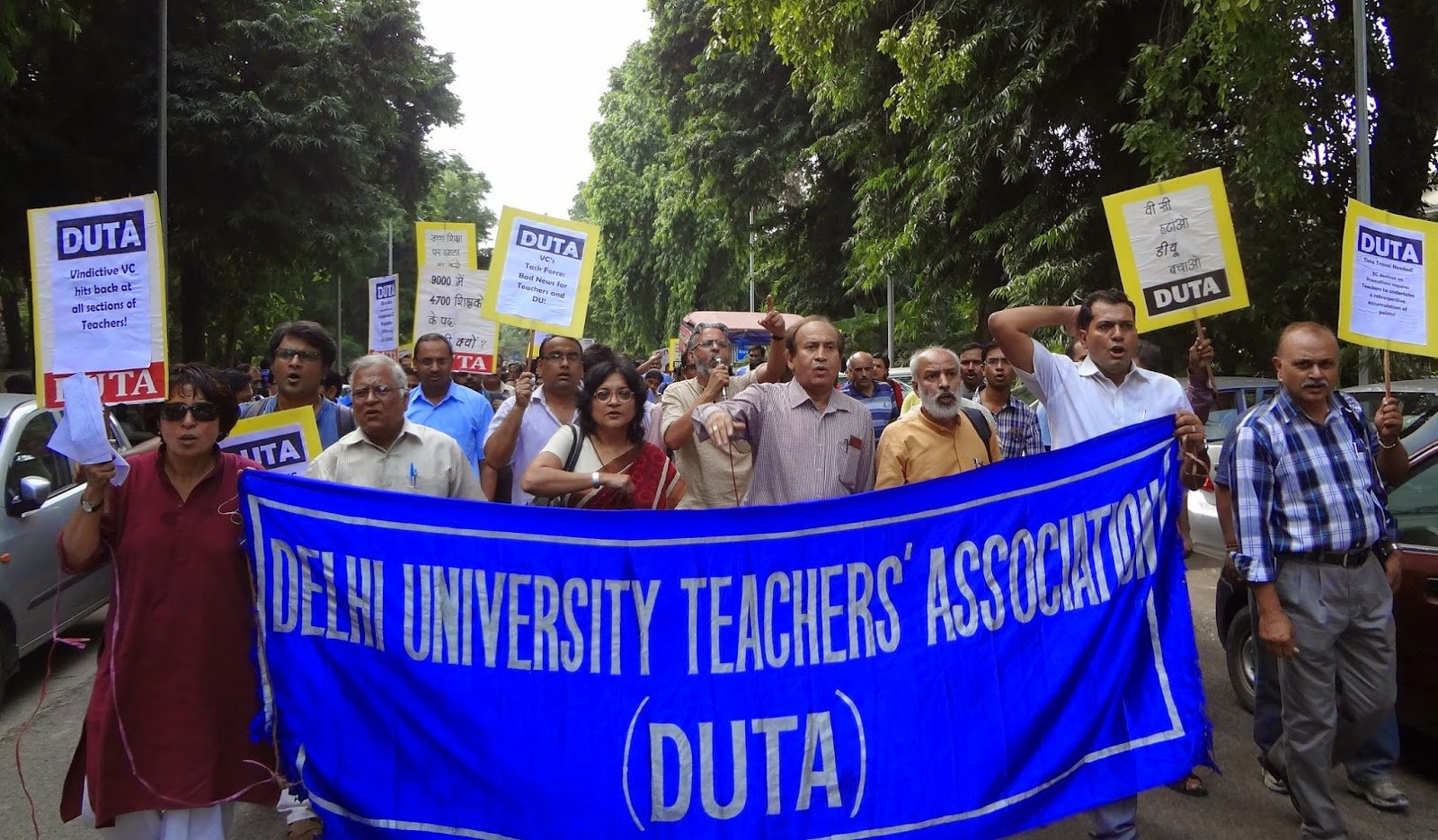 Autonomy based on NAAC, NIRF rankings must go
The second demand of the DUTA is to implement and make public a report of the Pay Revision Committee. The third demand is the withdrawal of retrospective application of Academic Performance Index (API) in the Delhi University.
A very agitated yet calm Ms Narain asserted, "The DUTA also demanded that the Judgement of the Double Bench, High Court which upheld pension as a basic right and granted pension to all categories of teachers employed as on 1987 should be implemented."
Some of the teachers were temporarily detained when they were marching towards Parliament Street. Educationaists..who shape the future of our children, our nation…reaching the doorstep of the Parliament is surely a matter of concern.