Following education is fundamentally focused on Delivering the solution the schools need to be ready for the next generation, whether providing digital content or software systems, integrated solutions for a particular set of problems right up to someone who wishes to outsource their academics to us completely. Uncover the future and trends of ed-tech industry with Mr. Beas Dev Ralhan.
A technologist at heart and entrepreneur by nature, Mr. Beas Dev Ralhan is partial to technology-based business ideas. He started his career with a security and Internet gateway solution start-up. I also joined forces with other entrepreneurs on various e-commerce ventures and developed his peer-to-peer betting site concept.
Starting as a Developer at PartyGaming, he became Head of Research – Technology. During my multiple stints with the company, it grew from a start-up to an FTSE 100 company. At Next Education, he leads a talented team that creates innovative solutions to energise education so that every child's capacity for genius is identified, embraced, and nurtured.
Currently, Next Education runs academics in more than 90 schools. They provide all the services from books to resources. The next instruction handles everything. They completely outsource the academics, and we cover the whole education spectrum. A more significant change will come through B2B and not B2C.

It's impossible to believe that children up to class 8 aren't into self-reading; they need a helping hand always. They wish to study during the school hours of this age.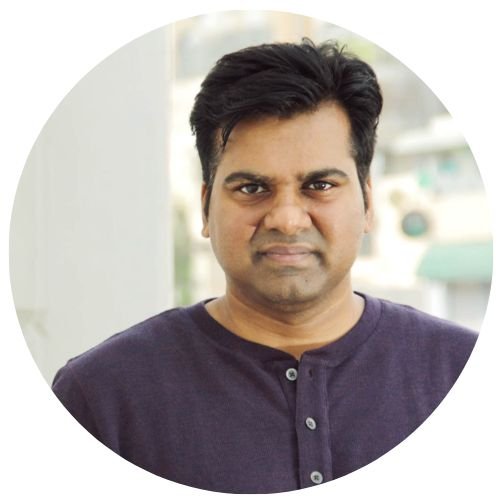 With the rapid pace of technological change, how do you approach keeping your ed-tech products and services relevant and up-to-date for educators and students?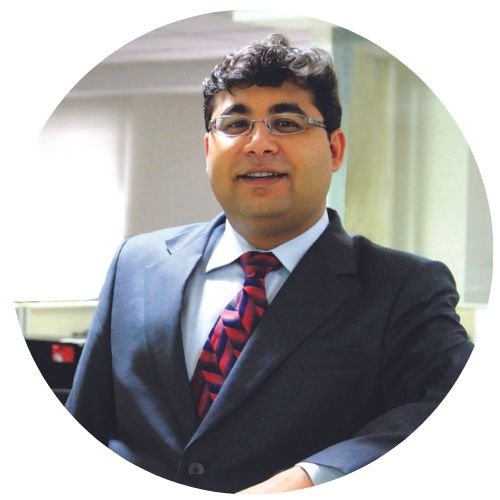 Since talks of implementation of NEP in the country, specific changes have occurred in the education sector. A few changes have happened in the last few years due to the NEP for the good of the students and teachers. Very few changes have occurred to how education happens in the past 20 years.
People have attempted CC but got rejected by people of the country because it requires a massive group of teachers. The whole idea of a company like ours is that we try to understand the Indian ecosystem. We have underprepared teachers, quality of teachers has been going down over the years going up. India has more than 1000 B.ED education providers, and it has changed from a course of 3 years to two and now to even one year. And this has harmed the training of teachers systematically. And the second part is the economic aspect; with the whole economic recession happening in the country, everyone's living standards are rising.
"One of the biggest problems in India is that there needs to be an economic incentive given to school teachers. We are working here on building a fundamental understanding of providing good quality education in the impossible time and structure of the sector. We provide tools, books, and products for teachers to become great teachers and knowledge providers for children."
"For example, we provide an excellent pronunciation tool for teachers with difficulty with particular words. This makes learning easier for both educator and student. We focus on training teachers better for student welfare and making learning more accessible. These are changes that we are trying to bring to education. From Converting all textbooks to digital books to assessment methods independent of teachers, tools, and teaching techniques, these are the changes we are trying to incorporate.
These tools will help the teachers teach better and let the students learn better."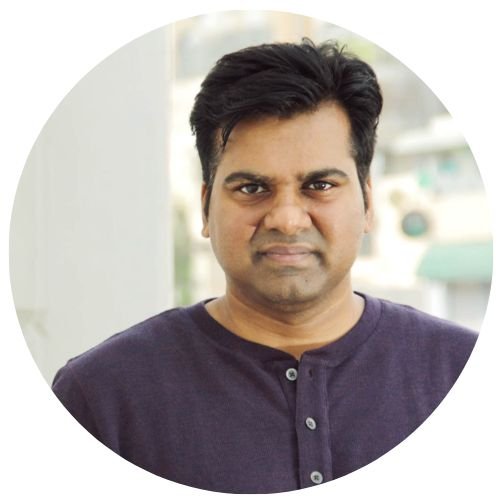 Are teachers comfortable adapting these tools and techniques?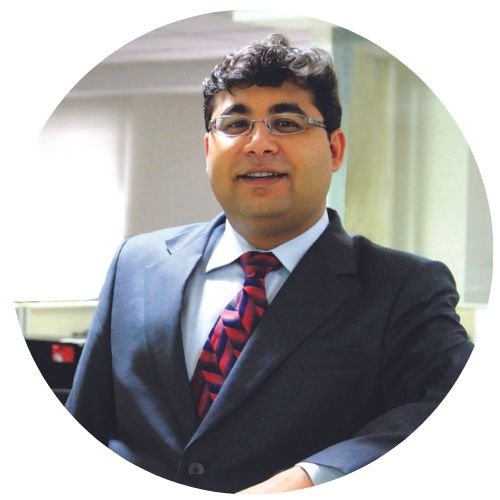 Teachers adapt the tools and techniques as long as it doesn't disturb their life to a greater extent. Some of the teachers in the profession, for the love of it, adapt to changes quickly and for the benefit of students. Fundamentally you have to show them that it saves their time and energy, brings better student learning experiences, and enhances the quality of deliverables. Otherwise, everybody has to be on board with the idea of changes and help one another to adapt quickly and easily.
"For example, if we consider the case of pronunciation, every teacher knows that the parents of a child wish to see their kid correctly talk and pronounce words. To do so, we provide digital and bookish material for both the teacher and student; it will provide mutual benefit to both. Some teachers would do so, and some won't.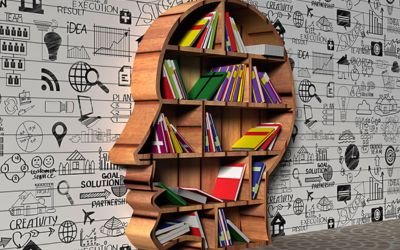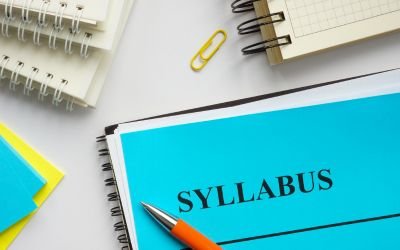 "Currently, teachers are not worried about their teaching methods; they are constantly concerned about whether they can finish the syllabus. Because this is one of the criteria, they are judged on in the school sector. Also, they think they are not receiving much economic benefit; it only needs a little of our time."
If They believe that new changes and tools will only disturb their life, they are open to new tools and techniques that benefit the students. If a teacher requires too much change, it can only work out once and when the school management implements it and the economic incentive.
The industry is littered with excellent curricula, but the problem is implementing them. If the economic incentive structure of the person is not good enough, they will not feel the need to change.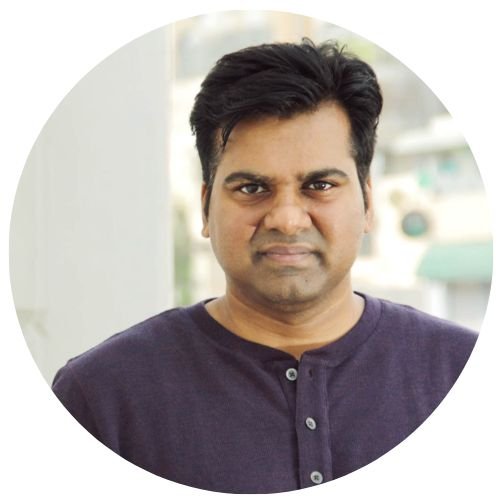 Your company ties up with schools and the b2b industries you are working on, so what challenges do you face while connecting with the schools? How do you ensure that the products are used effectively, and how do you get the schools to pay the extra money for the resources to your organization?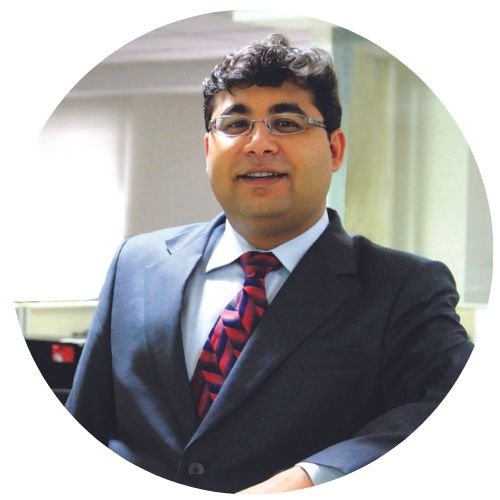 The most excellent and successful coaching companies have Naraina and Chaitanya, who delivered coaching at the school level. Today look at from classes 6-12th, they are the fastest growing coaching companies.
Fundamentally if technology is not bringing efficiency, then what is it getting?
Some people say that students buy digital content worth 30-40k per year. It's either a good resource material or a pack of lies. Every fee in any of the schools in India is 25-30k; a parent who spends this kind of money considers coaching or digital resources an extra expense.
"We fundamentally grow slowly among people; you must figure out that the school can pay X amount of money. For example, we take 20-30 rupees per child; the following question arises how do you build technologies that can suffice the same amount? These things, tools, and monetary interests bring the schools to the table".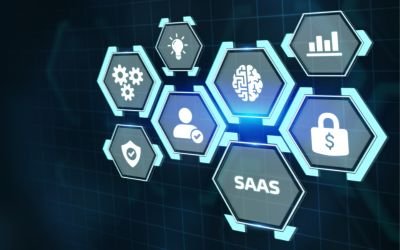 "Today for 1200 rupees, we can do adaptive assessments, ERP, and LMS Content for teachers and students and access at their homes. These facilities bring the schools on board for the business.
For example, if an English book costs 700 rupees, however, in rupees 825, I can give you digital content, all the tools and techniques to study at home".
The idea is to match the pricing and the value attached to it. It is evolutionary in societies like India; you like to put it in context. Like in the USA, every spend on software annually is 80-100 dollars. Different from India, it's hardly 20 dollars to spend won't be a tough job as you can't bring the high-fi solutions as you'll have to wait for the technology to mature. That's how the school accepts such changes as Next Education as their partner.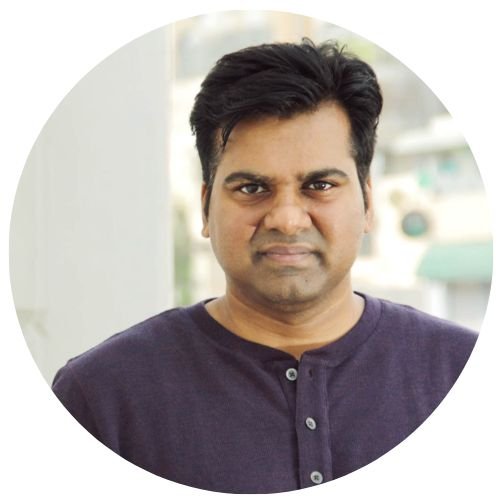 Can you discuss your perspective on the future of assessments and testing in an ed-tech context? How might technology reshape these processes?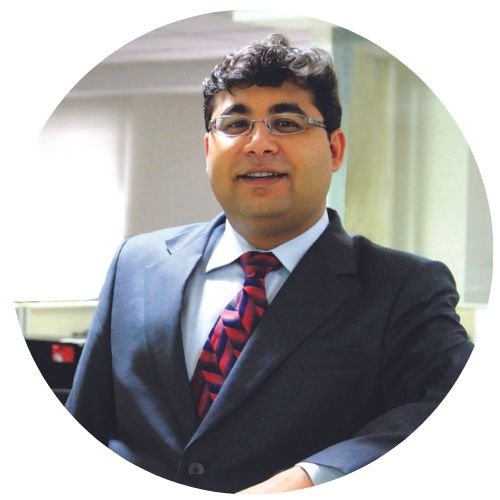 Assessment is one place where technology has to play a significant role. There are two aspects.
For example, if you have to test a child on a whole book, it's impossible to do it physically. Then you get into methods like CBSE and divide the chapters into marks, which allows anybody to study 5-6 branches and gain a reasonable score. The more modern methods are knowledge straight craft, which correlates with each concept. For example, if someone asks you one idea and how relatively you know other more 3- 4 concepts, within a maximum time of one hour, you can make a mind map of knowledge for the child and determine his level of intelligence. So therefore, technology will bring different kinds of testing, authentication, and third-party standards to it that can be done at home multiple times and conveniently.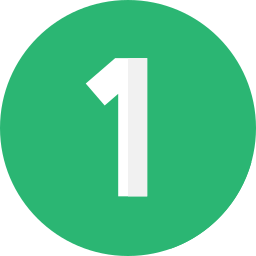 We the reintroduction of school boards as well as fundamental integrity questions. Today, you go to schools and see CBSE boards, which have started giving grace marks in the last 10-12 years. You see significant inflation everywhere in the country and around the world. For example, we know the number of focus points in the Ivy League is unbelievable; no percentage can define that. So in this kind of world, where people are trying to sugarcoat so that they don't have to deal with the consequences, it becomes essential for school management and the parents to know where the student stands. If you keep giving 90% marks to all students up to 5th standard, you are just setting them up for wrong.
The management loves the idea that independent assessment can be conducted on these children at least 6-7th onwards, giving them a fair idea of where they stand in maths, science, and English. This helps the students be guided to the right path and monitor their progress on that. And from the parent's perspective, also, importance is given to their child with assured growth.
The question mostly asked is, what does a typical teacher do? It is very human nature of a teacher; things we feel are necessary, we talk about it more, and we solve the problem and give them to students to solve in exams. So same teacher setting up an exam is like trying to make autonomous universities in this country. Assessment is an outstanding feature of the Ed-tech industry.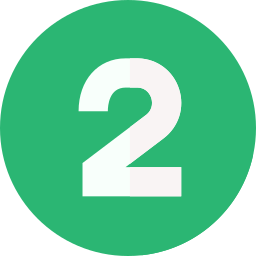 Many tests can't be conducted in the school. With the proctoring available, you can give a lot of trials and Homework in a proctored environment, where you can check how the environment is at home, and a lot of those things can be done by children at their convenience and patience. You can also check the authenticity of their work.
Procuring and assessing by an independent party, especially adaptive evaluations, will work. A particular set of tests can only be done with technology like GER or GMAT that goes on knowledge spacecraft theory.
For example, if you have to test a child on a whole book, it's impossible to do it physically. Then you get into methods like CBSE and divide the chapters into marks, which allows anybody to study 5-6 branches and gain a reasonable score. The more modern methods are knowledge straight craft, which correlates with each concept. For example, if someone asks you one idea and how relatively you know other more 3- 4 concepts, within a maximum time of one hour, you can make a mind map of knowledge for the child and determine his level of intelligence. So therefore, technology will bring different kinds of testing, authentication, and third-party standards to it that can be done at home multiple times and conveniently.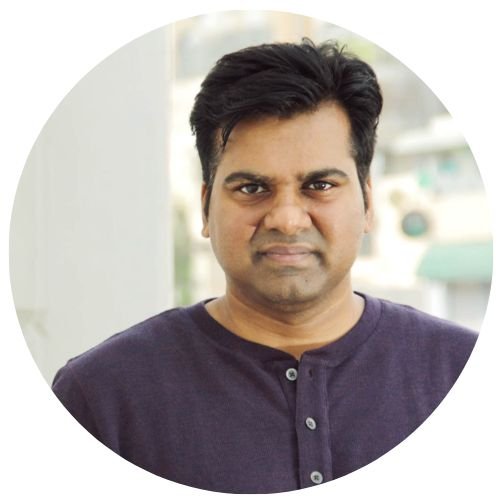 With NEP 2020 coming into force, what changes are happening in the school sector and the assessment domain?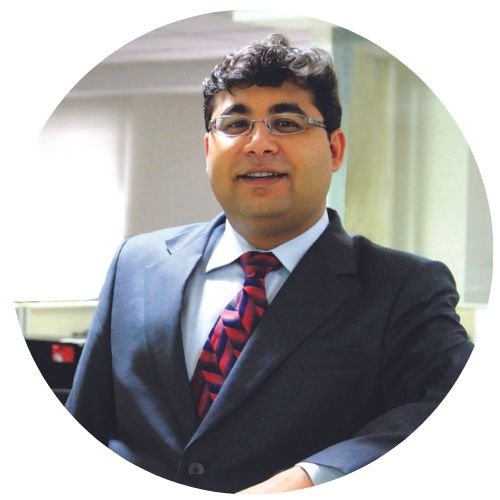 NEP, or New Education Policy 2020, has a few good things that will happen coming up of NEP 2020: Firstly, apart from assessment, the most significant thing or solution about NEP is that it has aligned the education sector logically. The academic research has gone in, say, 5-3-3-4 manner and aligned children because pre-primary otherwise was going really out of hand, and there needed to be a logical way to set up independent pre-primary schools. Because within three classes, you couldn't make a financially viable model, and it was also out of the control of the government. So, now with the 5-3-3-4, it will attract more serious players and now comes within the comet of the government.
Secondly, the assessment part, the government has finally realized that we have to do a lot more continuous assessments than 2-3 assessments in a year to judge the child. The types of assessments need to be changed too. You must always do more than just the question-answer-based or solving a problem-based evaluation to consider a large heterogeneous group of kids. Every kid has a different expertise and needs an assessment method that matches their learning.
"For example, if a kid is good at drawing and another has good theoretical knowledge, you cannot judge them with the same criteria. The testing systems are just based on who can solve the problems and provide solutions, these need to change, and that's what NEP is bringing in. Such assessments discourage the kids at a very early age, like if a student needs to improve at solving maths and science written problems. They feel they need to be more motivated and worthy of themselves, which is unsuitable for future growth."
"All these things are being changed in the NEP 2020 implementation. For example, it tells the schools and teachers to refrain from giving Homework to students of classes 1&2. Children shouldn't be bothered by such theoretical works. Instead, they should teach values like sharing, providing, and helping, slowly leading them to competition, the need for education, etc. This will ease them to go through exams, Homework, etc. The NEP is aligned with the US mode hul, ensuring that no child is judged in the pre-primary environment. Every child develops differently; some learn through books and practical activities. Keeping the same syllabus for different kinds of students in primary classes needs to be corrected. Let their cognitive brain develop appropriately in its ways. Such issues and concerns are addressed in NEP 2020".
The NEP should be adequately implemented in the early years to help the students grow cognitively. There is a lot of competition among people, and it's inevitable; it's not avoidable. More people are constantly testing to do things and use the organization's resources. NEP is more about underground than K-12. The ability to drop and come back addresses various student openings; a minor central approach is critical.
Introduction to vocational courses in 9-12th classes is a compulsory thing now. The schools now help remove the stigma about learning skills from the school environment.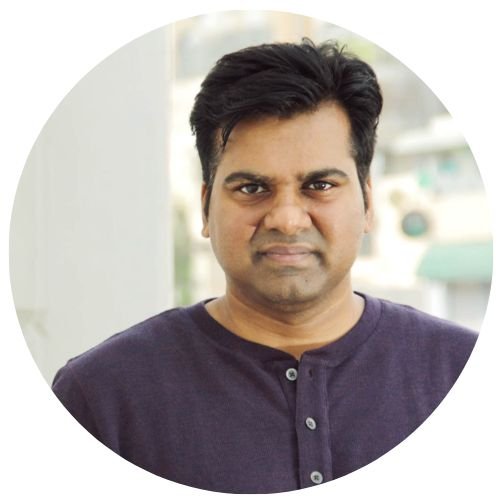 What strategies are you employing to ensure that ed-tech innovations are accessible to students across various socioeconomic backgrounds and geographic locations?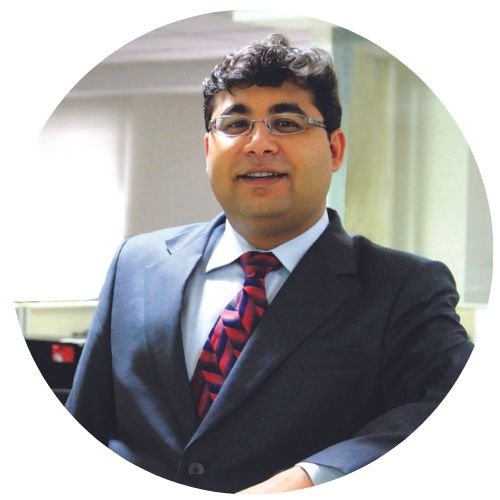 The idea is to make it affordable; for example, if you take a kit offered the kit, you'd think about what is wasteful and what is useful. We used to have GK or General knowledge books. Today you don't need a GK book. Every child is equipped with a phone. Suppose you remove those 300 hundred rupees and replace them with a logical reasoning book in a competitive world. How do you determine what is wasteful and helpful to the children? Make use of the technology as much as you can. For example, give teaching apps to parents and students at home. Learning is a personalized experience; students learn grammar and pronunciation better alone than in front of their peers. You must create a win-win situation to push your way through the case.