Our Motherland India was a slave under the British rule for long years during which Indian people were forced to follow the laws made by British rule. After long years of struggle by the Indian freedom fighters finally, India became independent on 15th of August in 1947. After two and half years later the Indian Government implemented its own Constitution and declared India as the Democratic Republic.

Around two years, eleven months and eighteen days were taken by the Constituent Assembly of India to pass the new Constitution of India which was done on 26th of January in 1950. After getting declared as the Sovereign Democratic Republic, people of India started celebrating 26th of January as a Republic Day every year.
Read Also: Best 20 Inspirational Quotes For Teachers 2018
Celebrating Republic Day every year is the great honor for the people living in India as well as people of India abroad. It is the day of great importance and celebrated by people with big joy and enthusiasm by organizing and participating in various events.

Here we are representing top 10 quotes for Republic day 2019: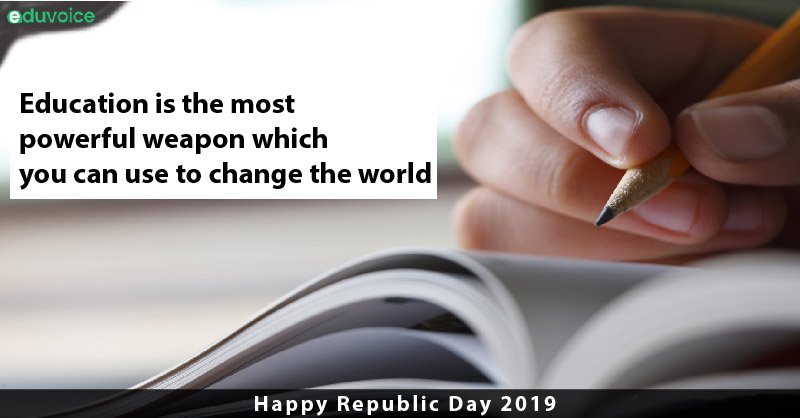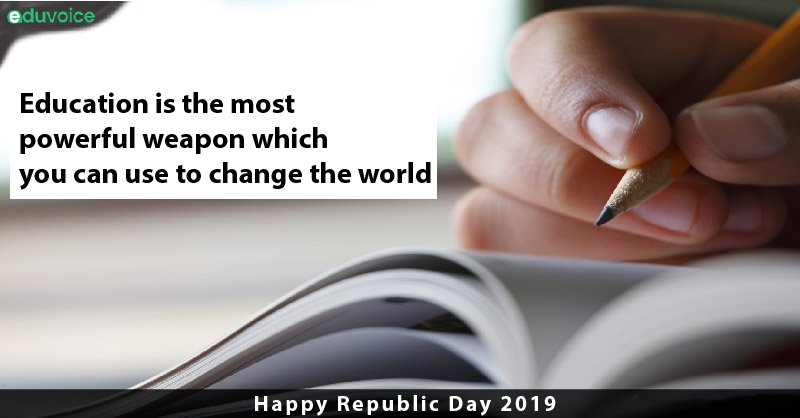 Education is the most powerful weapon which you can use to change the world – Nelson Mandela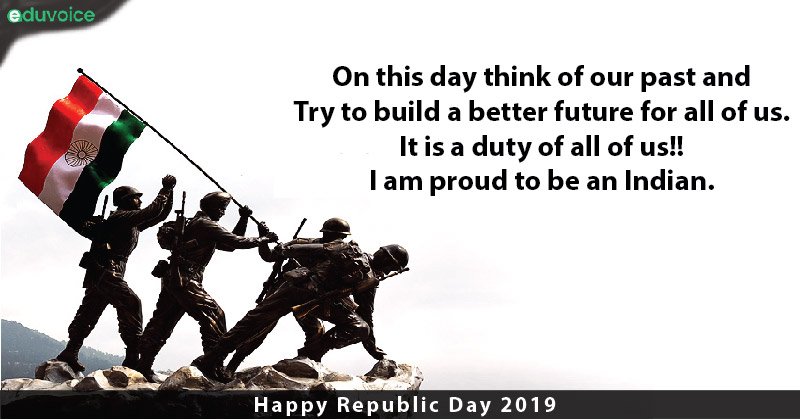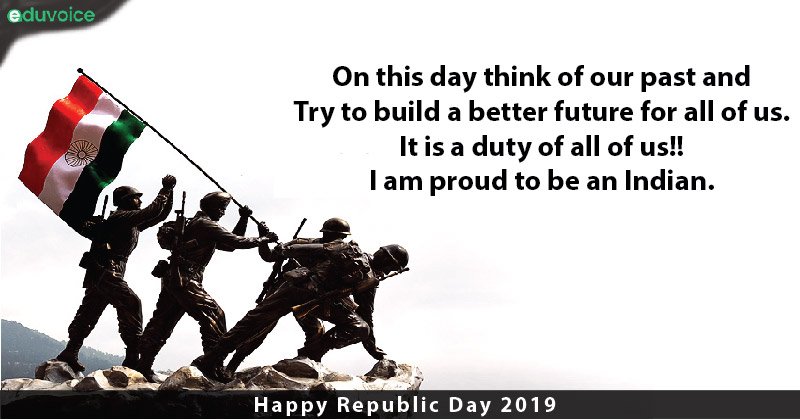 On this day think of our past and
Try to build a better future for all of us.
It is a duty of all of us!!
I am proud to be an Indian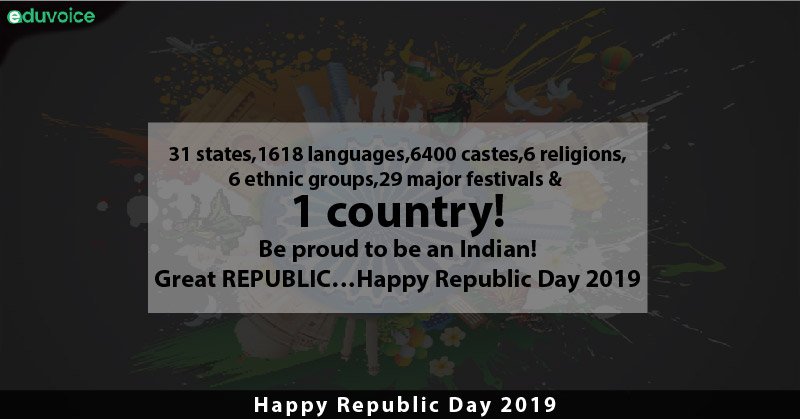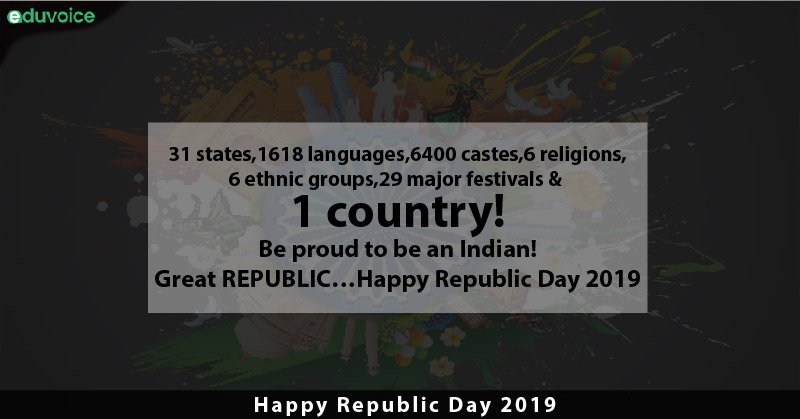 31 states,
1618 languages,
6400 castes,
6 religions,
6 ethnic groups,
29 major festivals & 1 country!
Be proud to be an Indian!
The Great REPUBLIC…Happy Republic Day 2019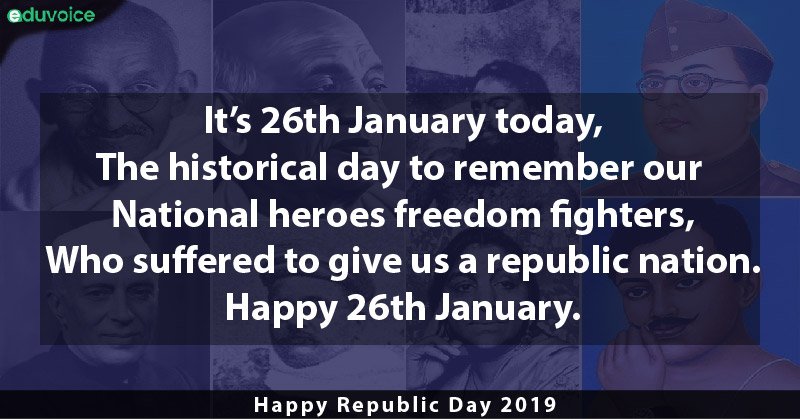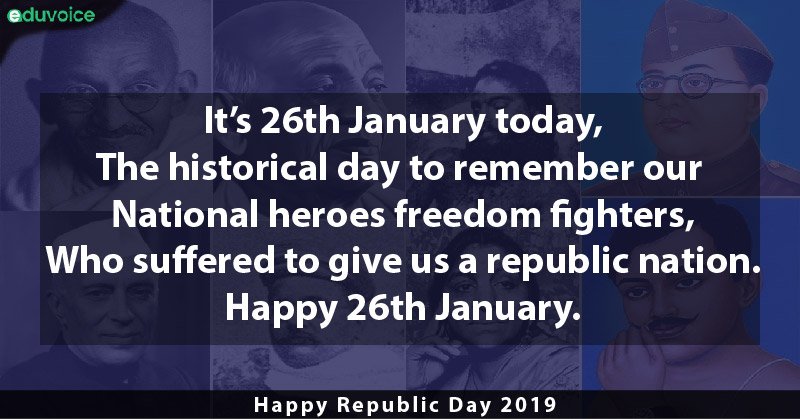 The historical day to remember our national heroes & freedom fighters,
Who suffered to give us a republic nation
Happy 26th January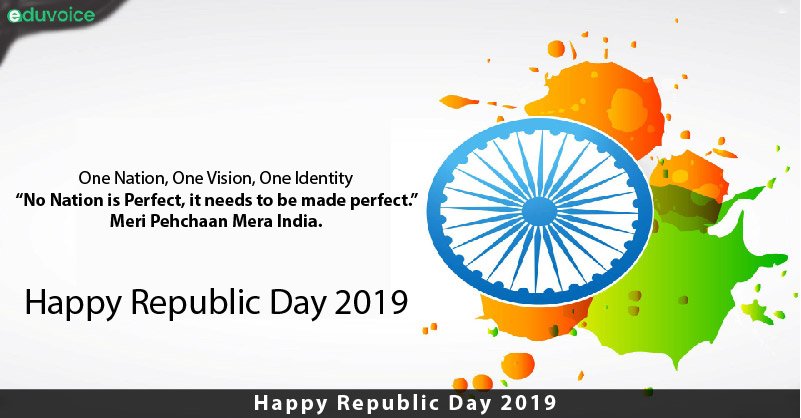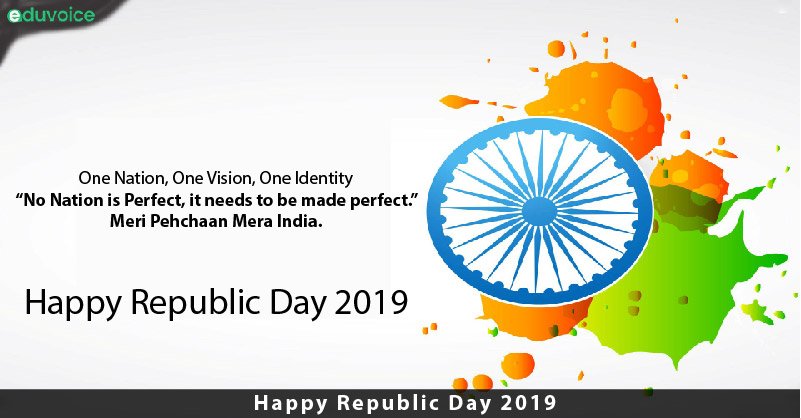 One Nation, One Vision, One Identity
"No Nation is Perfect, it needs to be made perfect."
Meri Pehchaan Mera India. Happy Republic Day 2019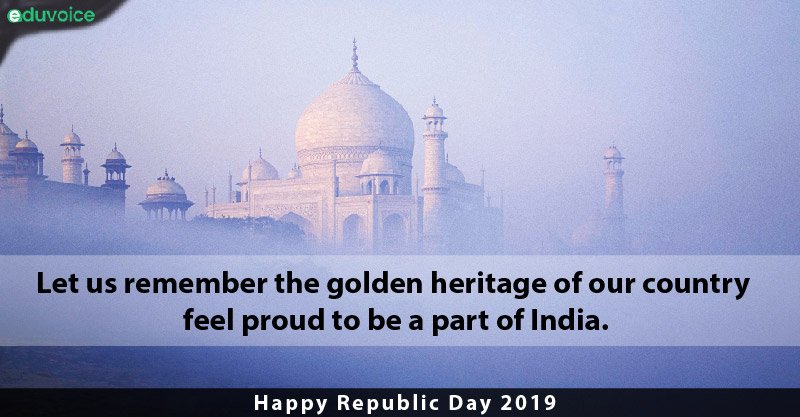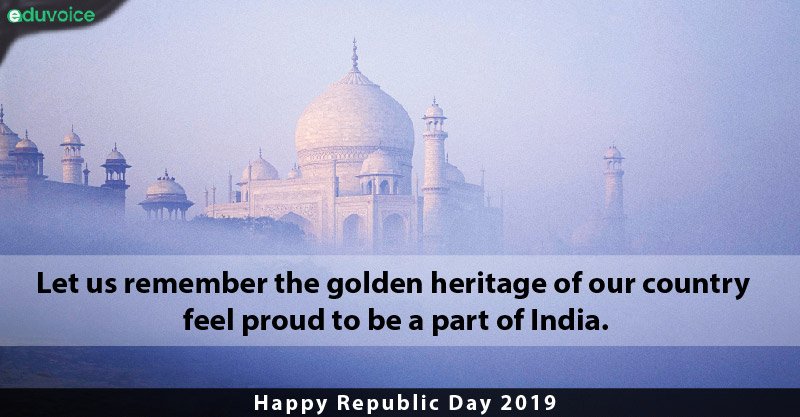 Let us remember the golden heritage of our country and feel proud to be a part of India.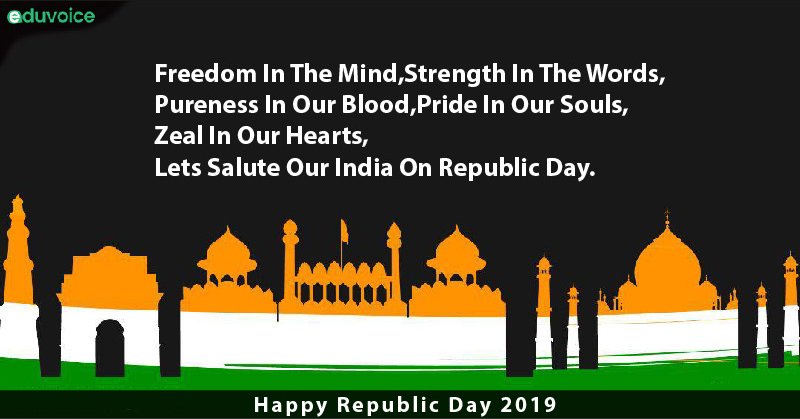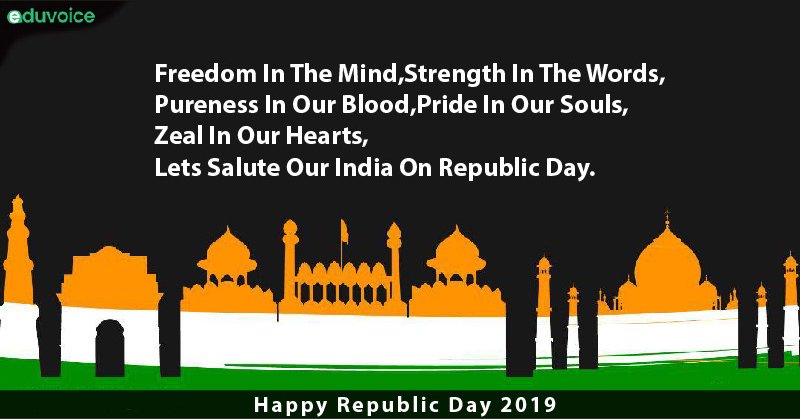 Freedom In The Mind,
Strength In The Words,
Pureness In Our Blood,
Pride In Our Souls,
Zeal In Our Hearts,
Let's Salute Our India On Republic Day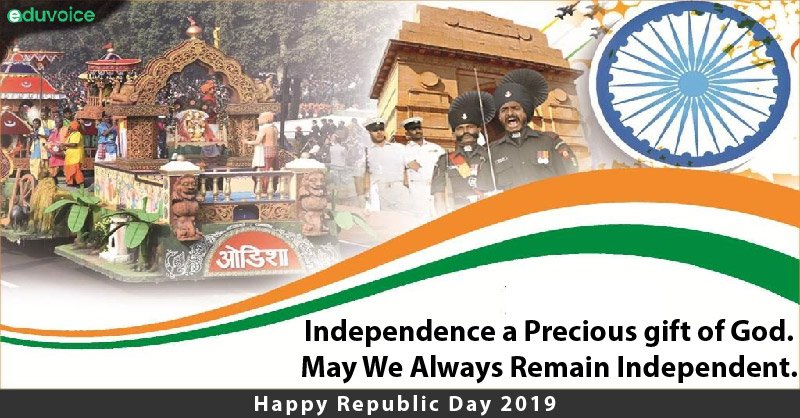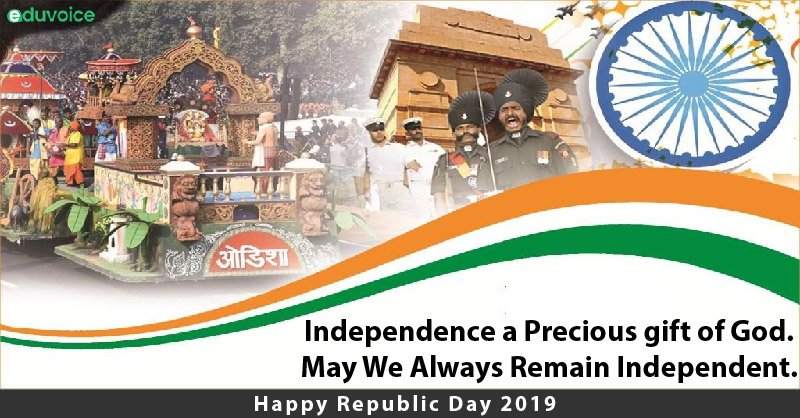 Independence a Precious gift of God
May We Always Remain Independent
A Very Happy Republic Day 2019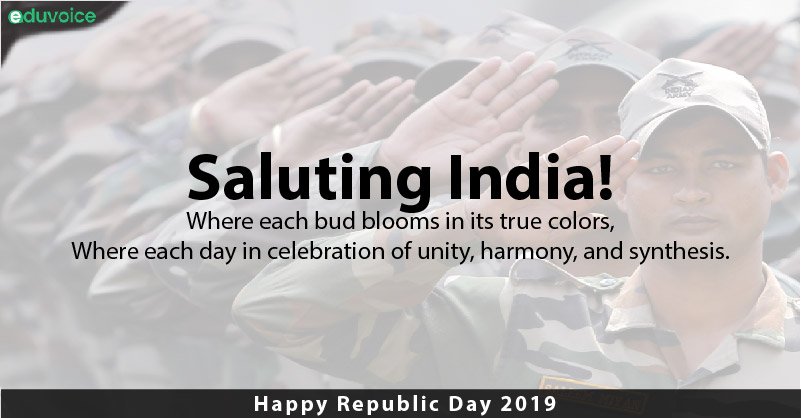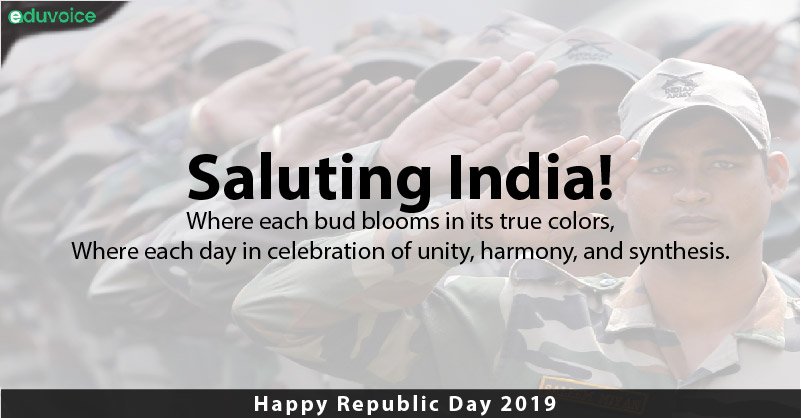 Saluting India!
Where each bud blooms in its true colors,
Where each day in celebration of unity, harmony, and synthesis.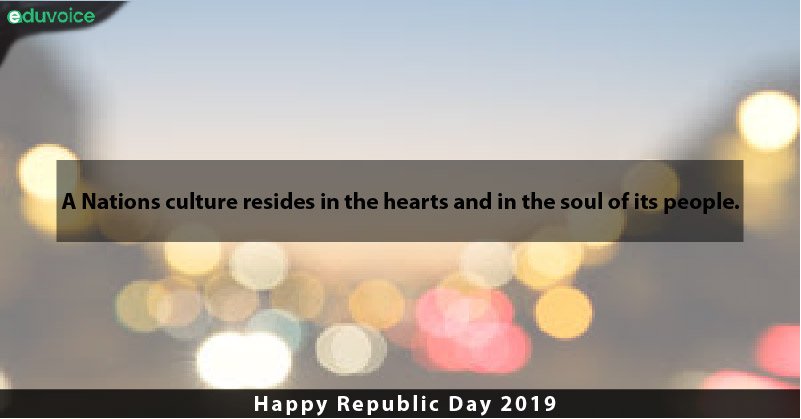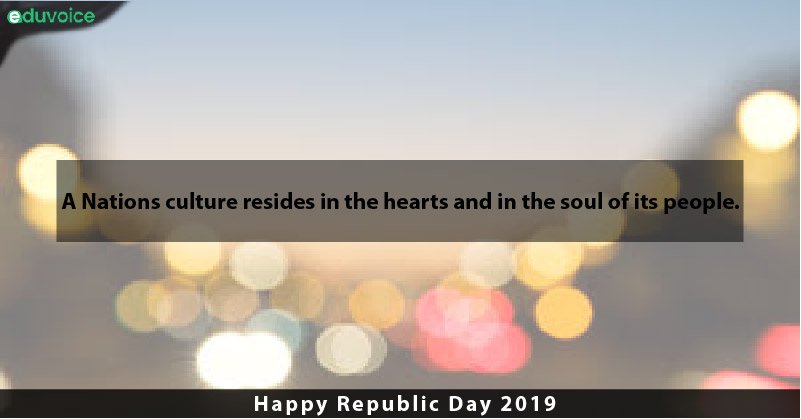 A nation's culture resides in the hearts and in the soul of its people.
Mahatma Gandhi