Sonet
World Class 21st Centuary Best ERP Software
College management systems are cloud-based educational ERP system that allows colleges and universities to control the admission process online. It manages students' enrollment and students attendance and online fees, grades assignments, library books and more. It also allows for online marks, results and reports on student performance and more. It also helps to ease the work of teachers.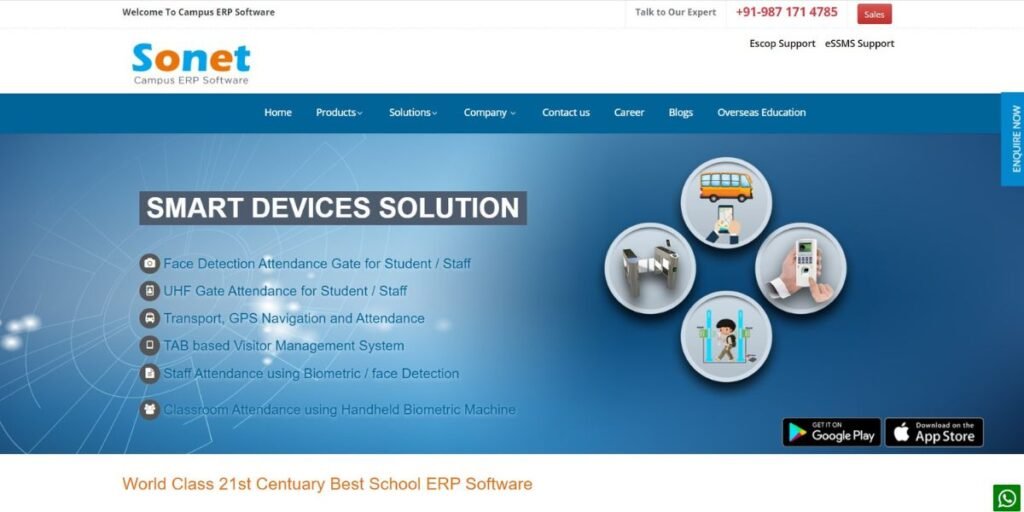 Sonet College Management System is an end-to-end solution designed for colleges to enhance operational efficiency and outcomes for institutions through the automation of the student-faculty lifecycle as well as campus administration. Cloud-hosted, this college ERP assists educators in streamlining the entire process using modern technology like biometrics and business intelligence tools. It also provides an analytics dashboards that produce exact reports on admission to colleges as well as scholarships, enrollment, previous academic records and domicile, as well as fees in addition to alerts, attendance and monitoring compliance.
Sonet College ERP comes with 25+ professional modules as well as 30+ built-in modules. The software was designed with in mind the diverse processes of colleges. Our team recognizes that in order in order for any college to operate efficiently, they should and must choose an cloud-based ERP for education.
Services:
Admission Module
Student Management
Fees Module
Academic Modules
Examination Module