Raklet
Improve engagement in your alumni association with Raklet
We founded Raklet Inc. in 2016 as an all-in-one solution for managing communities. We were selected among the most promising startups of the year and got accepted to Techstars, one of the best accelerators in the world. We attended their exclusive program in Berlin for 3 months and got our $120,000 seed funding.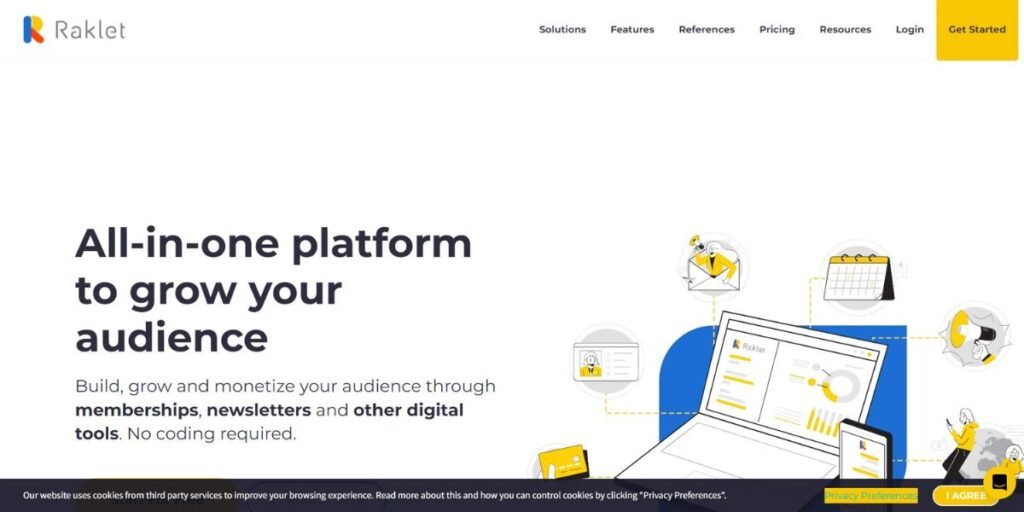 We also got supported by Microsoft Ventures in the same year, and received $500,000 Azure Cloud Credits. These gave us the strength to start building out our platform as a flexible and easy-to-use solution for our clients.
Since then, we've been quickly growing without any outside funding. We've come such a long way from when we started, and we couldn't have done it without our wonderful team and clients.
Services:
Alumni Management Solutions