Pipedrive
The CRM platform to grow your business
In 2010, our co-founders set out to build a customer relationship management (CRM) tool that helps users visualize their sales processes and get more done. They knew from experience that in sales, as in life, you can't control your results but you can control your actions. So, they created Pipedrive around activity-based selling, a proven approach that's all about scheduling, completing and tracking activities.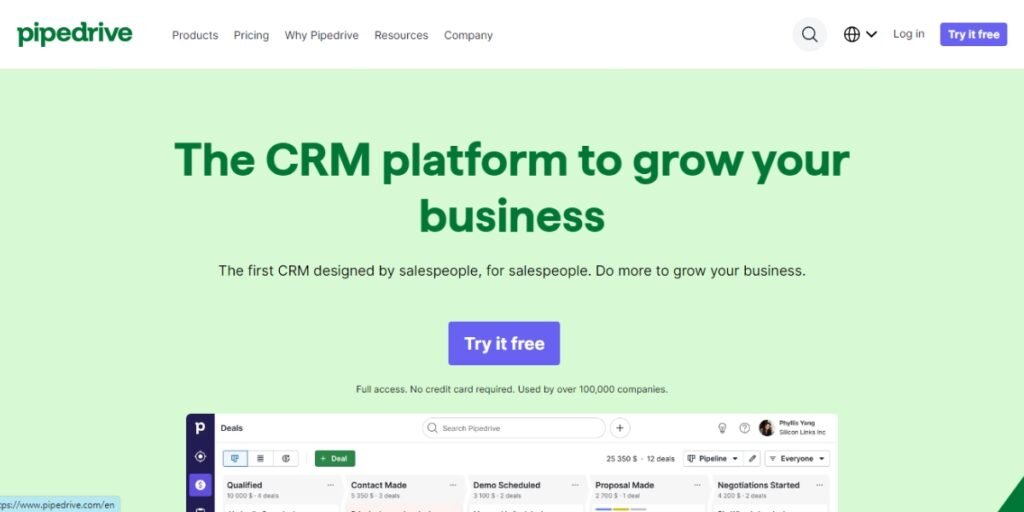 Visual pipelines are another example of the sales wisdom they built into Pipedrive, which let you see exactly where each deal stands and have loads of smart and easy-to-use features.
Services:
Sales Pipeline Management
Lead and Deal Management
Sales Reporting and Analytics
Email Integration
Automation
Benefits of Partnering with Pipedrive
Partnering with Pipedrive can provide several benefits to businesses looking to improve their sales processes and grow their revenue. Some of the key benefits include:
Improved Sales Pipeline Management: Pipedrive's platform provides businesses with a clear and visual representation of their sales pipeline, making it easier to manage leads, deals, and sales activities more effectively.
Enhanced Lead and Deal Management: Pipedrive's lead and deal management tools allow businesses to prioritize and track their sales opportunities more effectively, ensuring that no leads or deals fall through the cracks.
Better Sales Reporting and Analytics: Pipedrive's reporting and analytics tools provide businesses with valuable insights into their sales performance, allowing them to identify trends, track progress, and optimize their sales strategies.
Streamlined Sales Communication: Pipedrive's email integration and communication tools help businesses to manage their sales communication more effectively, ensuring that all interactions are tracked and recorded in one place.
Increased Sales Efficiency: Pipedrive's automation tools can help businesses to automate routine tasks and workflows, freeing up time and resources to focus on more high-value activities.
Contact Information
530 Fifth Avenue, Suite 802, New York, NY 10036, USA