Learnamp
In my previous role as founder of the UK's leading network for successful, scale-up CEOs the most significant lesson I learned was that sustained growth is only possible if we absolutely master the ability to attract, retain and develop the very best talent. No other activity has the same overall impact.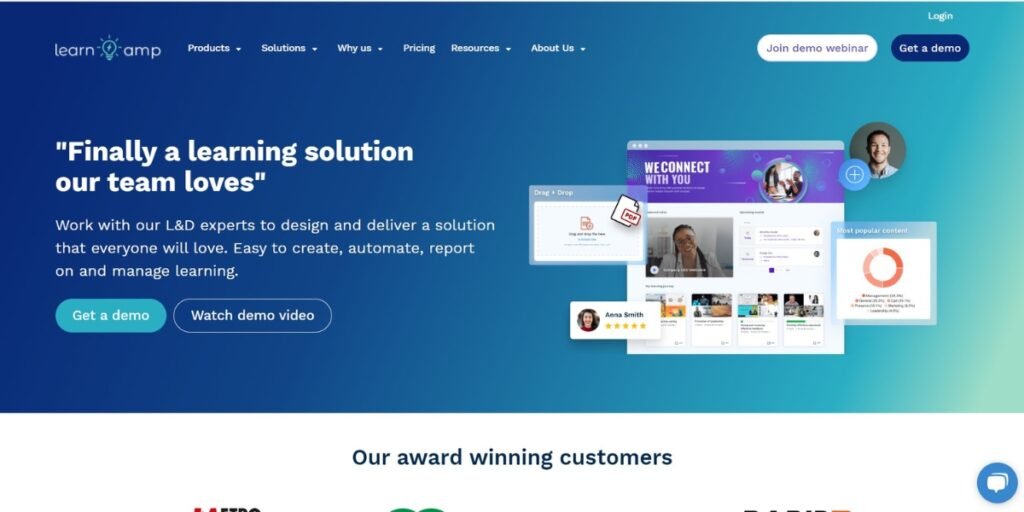 With ever shortening employee lifecycles any business will only succeed if they can hang on to talent longer than their competitors. The costs of staff turnover are just too high. We all need a tool that makes this easier; a platform that makes delivering the very best employee experience quick to set up and easy to use.
Learn Amp is the product of over six years' work distilling the wisdom, the lessons and the solutions of the amazing businesses I've met into a software platform that combines in one place what really matters: learning, engagement and performance management.
Services:
Learning Management Solution