Kylas
Enterprise-grade CRM Designed For Your Growing Business
As founders of a successful tech solution Sell. Do, we have been fortunate to partner with nearly 600 Mid-Sized & Enterprise Businesses. Over the years, we have understood a lot about the challenges these organizations faced in running their sales and marketing functions.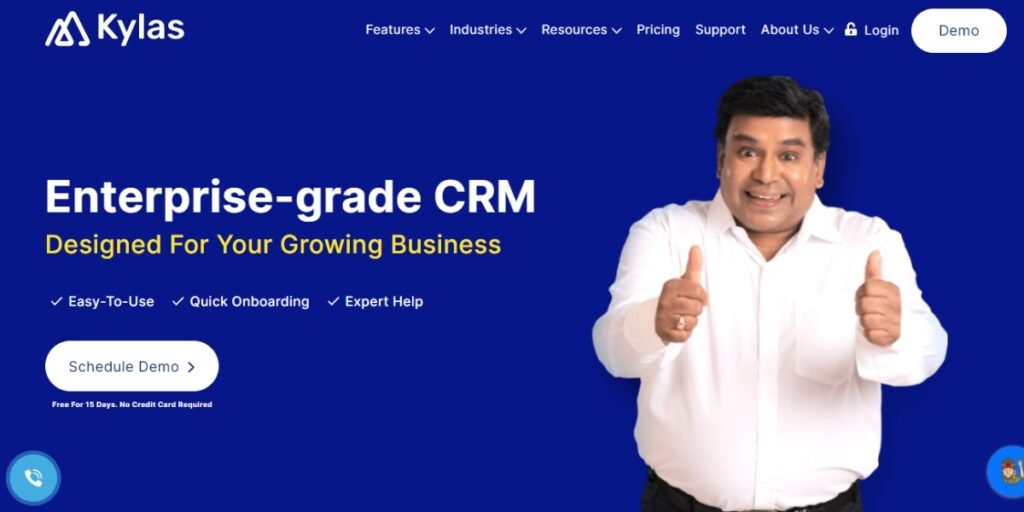 Many of these businesses had invested in multiple digital tools. Their employees, often, found these tools non-intuitive and difficult to use. They also faced challenges in truly collaborating as a team. As a result, product adoption suffered and only a small percentage of the entire feature suite was utilized, leaving significant value on the table. Also, employees would soon consider using these tools an additional chore. Consequently, the data being fed was incomplete & error-prone and businesses ended up with half-baked insights.
Services:
Pipeline Management

Sales Automation
Benefits of Partnering with Kylas
Partnering with Kylas.io offers a range of benefits to businesses and developers, such as:
Easy Integration: Kylas.io offers simple and easy-to-use APIs that allow businesses to integrate communication features into their applications quickly and easily.

Enhanced Customer Engagement: With Kylas.io's communication services, businesses can engage with their customers in real-time through various channels such as SMS, voice, video, and chat, enhancing customer experience and satisfaction.

Improved Security: Kylas.io's 2FA and Number Lookup APIs provide an extra layer of security to businesses' applications, reducing the risk of fraudulent activity and protecting sensitive information.

Scalability: Kylas.io's cloud-based communication platform is designed to scale easily, allowing businesses to grow and adapt as their needs change.

Cost-Effective: Partnering with Kylas.io is cost-effective as businesses only pay for what they use, and there are no hidden fees or long-term contracts.

Reliable Support: Kylas.io provides reliable and responsive customer support to businesses, ensuring that they can quickly resolve any issues or concerns that arise.
Contact Information
K2V2 Technologies Pvt. Ltd. 4th Floor, Sr. No. 9, H.No:1/2 Near Ramada Plaza, Mahalunge, Pune, Maharashtra 411045