Enjay
Empowering Enterprise With Ennovations.
Enjay started its journey as Enjay Computer Consultancy – way back in 1994/95, providing services like Assembly of Hardware, Maintenance, peripherals etc. It was started by 3 idiots, Limesh, Chaitanya & Siddheshwar Parekh (3 brothers). Infact name Enjay comes from first initials of Narendra & Jyotsna – Parents of these 3 brothers.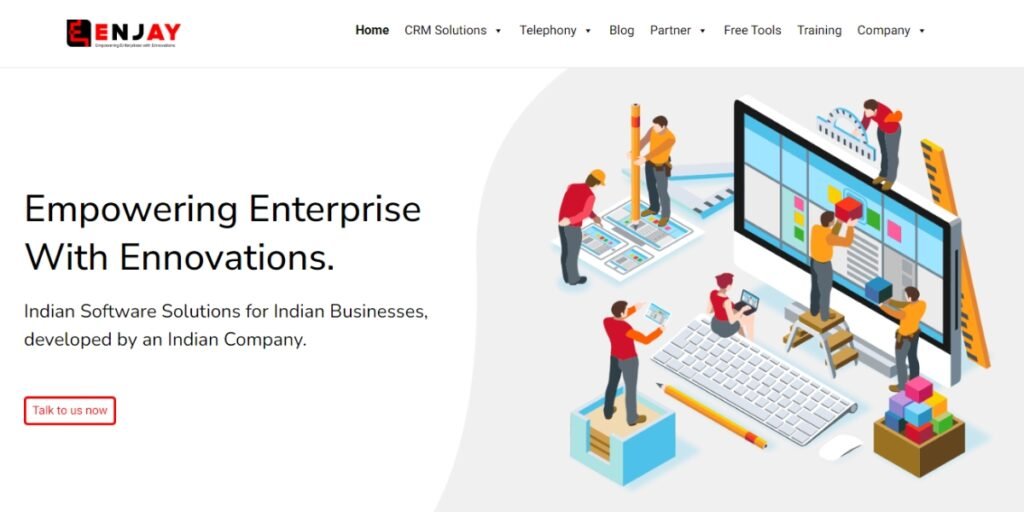 In 2001, Enjay Thin Client card was released. The Model was scalable. At that time Thin Client was very very new concept, and acceptance was very low. but slowly business grew, and Enjay became to be know as Thin Client "Card Wala".
Services:
Customer relationship management

Tally on Cloud
IP-PBX
Call Center Solutions
Linux on Desktop
Benefits of Partnering with Enjay
Partnering with Enjay can bring a number of benefits to businesses of all sizes and industries. Here are some of the key benefits of partnering with Enjay:
Access to cutting-edge technology: Enjay is committed to keeping up with the latest advancements in technology, and partners can benefit from their expertise and access to cutting-edge tools and platforms.
Customized solutions: Enjay understands that every business is unique, and offers customized solutions that meet the specific needs of each client.
Increased productivity: Enjay's solutions are designed to streamline processes and increase efficiency, which can result in improved productivity and a better bottom line.
Reduced costs: By partnering with Enjay, businesses can benefit from reduced costs associated with technology implementation and maintenance.
Expert support: Enjay's team of experts provides ongoing support to ensure that solutions are running smoothly and that clients are getting the most out of their investment.
Competitive advantage: With Enjay's innovative solutions and technology, businesses can gain a competitive edge in their industry.
Contact Information
4th floor, Asopalav Building, Opp. Railway station Bhilad (West), Dist. Valsad, Gujarat - 396105