edutech
Edutech as "Learning Specialists" provides learning solutions and services across the learning lifecycle.
Our solutions encompass hands-on and technology based content for learning, credible information resources for research and technologies that assess, deliver, manage and organize learning and information. Combined with our services of consultancy, implementation, support, training and integration provides a holistic solution that enhances knowledge, transforms talent and increases productivity and performance.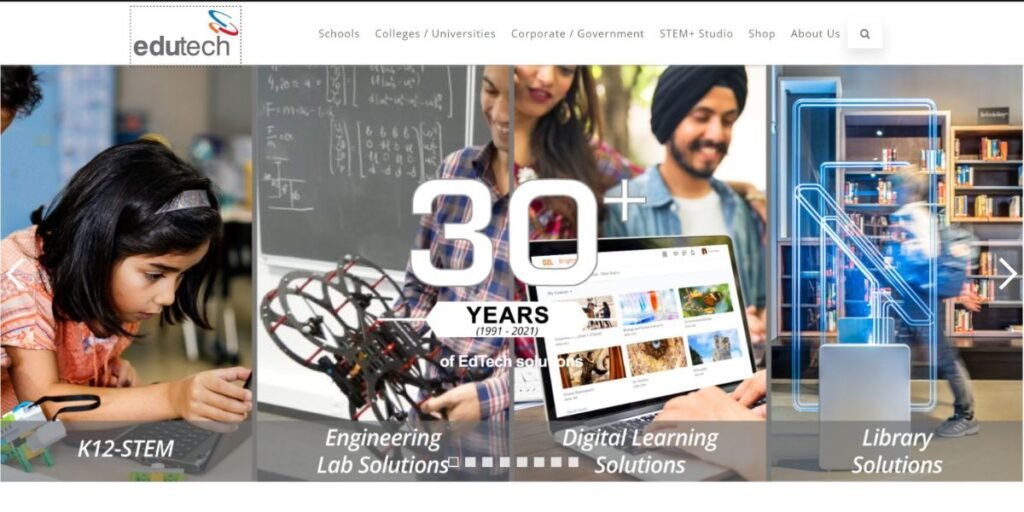 Leveraging our deep industry knowledge, technology and product expertise and services capability, our R&D team comprising of specialists in learning pedagogy, subject matter experts, implementation methodology, emerging technologies and curriculum designers continuously evolve new generation learning solutions.
Services: