KAM Training Services
KAM Training Services earlier known as Receptive Accumen Skill Development Pvt. Ltd. has emerged as one of the leading corporate training companies in NCR region and all across India.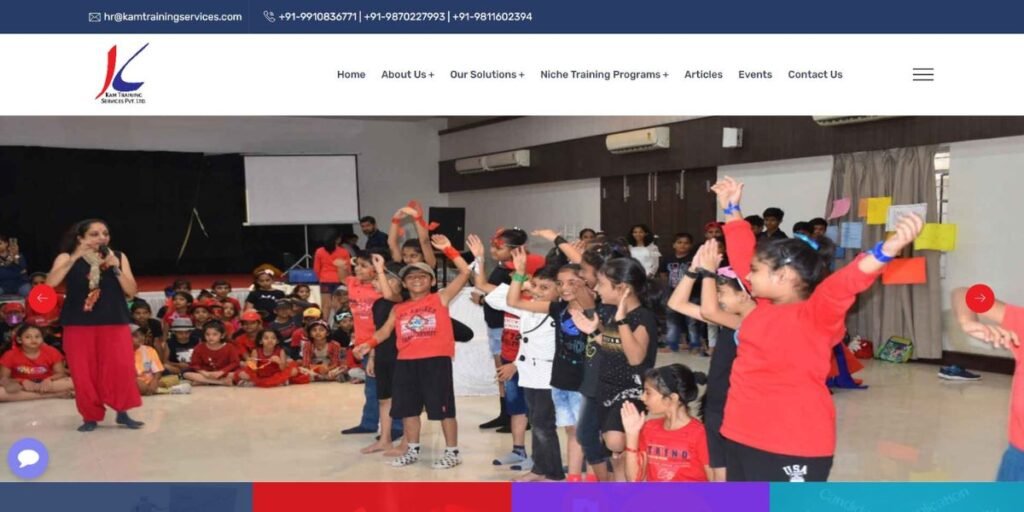 We work on the simple complexity of enabling organizations to strengthen their culture to cause increased business. We offer a culture change through informal people development initiatives, with informally grave tools of Recognition, Engagement, Diversity and Inclusion.
Our efforts are directed to the keel of the ship – towards an Environment of Involvement. We enable ENVIRONMENT creation for building a CULTURE OF INVOLVEMENT. We follow the 80-20 principle where in the facilitator presents insights & concepts for only 20% of the workshop duration; while 80% of the workshop duration is for the participants to ideate, discuss, brainstorm, present, indulge in role-plays, activities, exercises, learn from peers and much more.
Facilitator does what he in actually supposed to do – facilitate and not sermonize. Experience your business objectives turn into reality through our Experiential & Outbound Learning Solutions. We strongly believe in our motto:"EITHER FIND A WAY OR MAKE ONE"
Services: