CentraHub
SaaS Customer Relationship Management Software With Seamless Integrations
Started in 2015, Centrahub is a one-stop provider of end-to-end, cloud-based, and function-specific Customer Relationship Management (CRM) and Human Capital Management (HCM) solutions for enterprises. With a strong focus on SMEs, CentraHub provides vertical-specific solutions that are tailored, flexible, easily deployable, and effective with the right pricing models.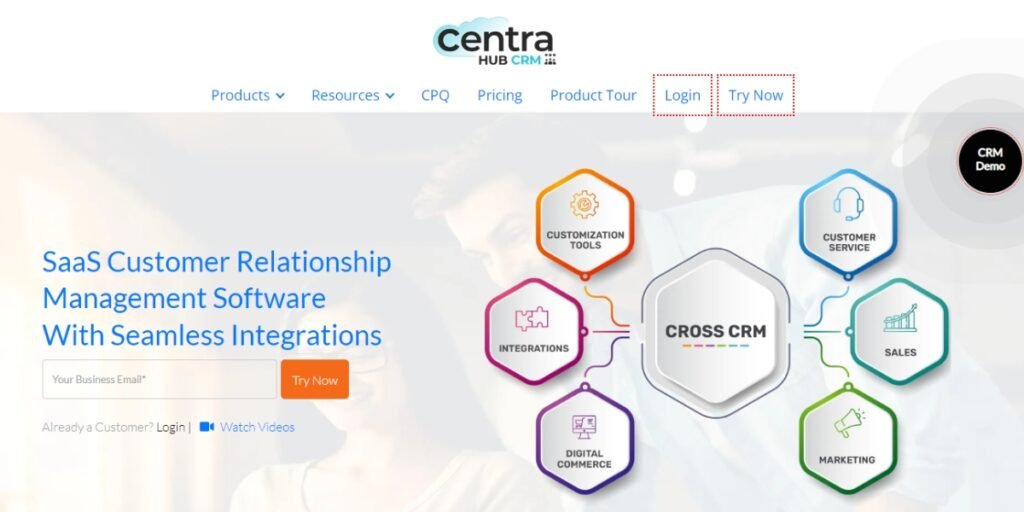 CentraHub has spread across a wide range of industries such as Information Technology(IT), Real Estate, Automobiles, Education, Retail, Distribution, and many other crucial sectors which require a centralized platform.
Services

:
Customer Support

Helpdesk Automation

 Customer Tracking

Request Management

 Incident Management
Benefits of Partnering with CentraHub
Partnering with CentraHub can provide numerous benefits for businesses looking to enhance their operations and increase efficiency. Some of the key advantages of partnering with CentraHub are:
Comprehensive Solutions: CentraHub offers a wide range of business solutions, including CRM, HCM, and ERP systems. By partnering with CentraHub, businesses can access a comprehensive suite of solutions that can address all their business needs.

Flexibility: CentraHub's solutions are highly customizable and can be tailored to meet the unique requirements of individual businesses. This flexibility ensures that businesses can create a solution that is perfectly suited to their specific needs.

Scalability: CentraHub's solutions can grow with businesses, enabling them to scale their operations as their needs evolve. This scalability ensures that businesses can continue to use CentraHub's solutions even as they expand and grow.

Expertise: CentraHub's team of experts has a wealth of experience in developing and implementing business solutions. By partnering with CentraHub, businesses can tap into this expertise and benefit from their deep knowledge of the industry.

Cost-effectiveness: CentraHub's solutions are designed to be cost-effective, enabling businesses to maximize their return on investment. By partnering with CentraHub, businesses can access high-quality solutions at an affordable price.
Contact Information
CentraHub Pvt. Ltd, 6-3-249/6 6-3, 249/1, Rd Number 1, Mada Manzil, Banjara Hills, Hyderabad, Telangana 500034