BrainmineTech
Manage all the operations of your college with our college ERP software
BrainmineTech Web Solutions is a highly reputed company specializes in website development, software development and digital marketing services.
The company is a follower of cutting-edge technologies and willing to serve the clients with the best and revisionary solutions. For us, the growth and satisfaction of the clients are the main motive and we do it by offering first-rate services. We have years of industry experience and we have been served a good number of clients who belongs to different industries. We deal into some products and services that are essential and handy for almost every industry.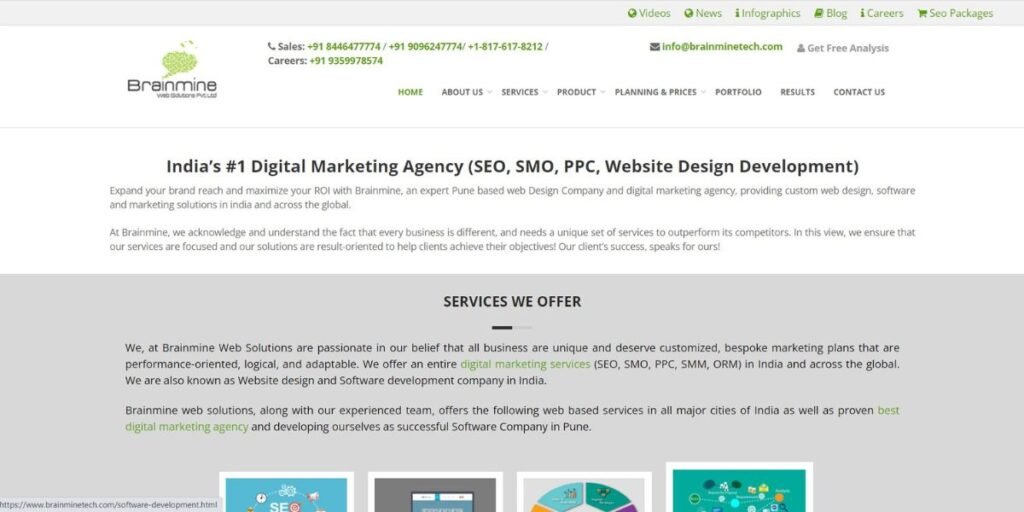 Education is one of those industries, we work very closely. We have developed college ERP software to streamline the operations of colleges and universities. BrainmineTech software is designed to cater to all the requirements of the colleges of all sizes and types. In every college a good number of students get enrolled every year.
Each student takes admission in a specific course, diploma or degree course. It is essential to keep the record of every student, class, section and department. Fees, results and other detail, etc. should also store in a perfect manner to carry out various operations and jobs. The college management system allows the management and other authorized people to track all the details of every course, department and even students.
Services: