Brainier
Brainier is a new kind of learning and development company. Brainier's eLearning solutions help your business achieve breakthrough results through better enterprise eLearning that will educate, engage & empower your employees.
Since 1995, Brainier has helped clients discover a better way to approach their learning and development goals. Brainier is an award-winning SaaS company helping people and organizations improve, grow, and achieve their personal and broader company goals.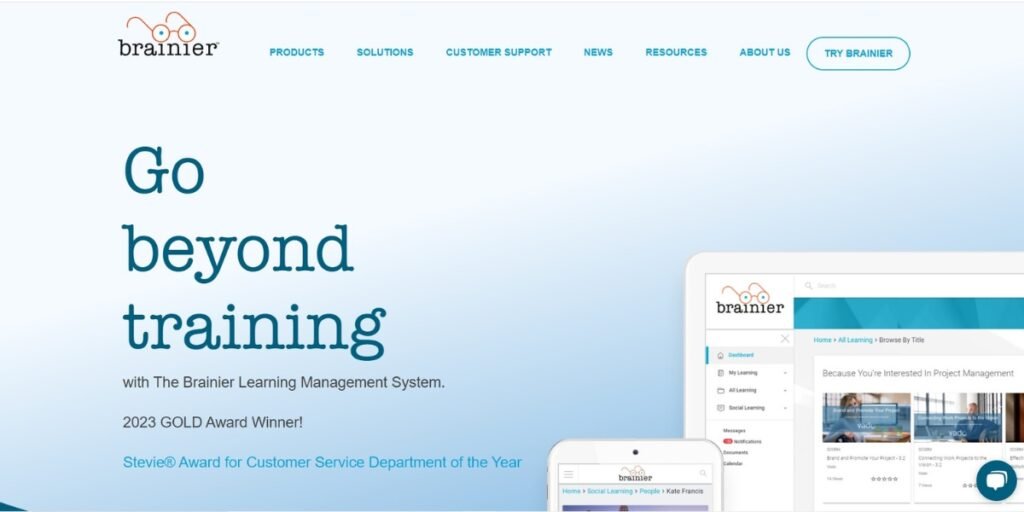 When companies partner with Brainier, they apply learning to solve challenges and shape the culture of the organization to one of growth, discovery, and innovation.
Services:
Learning Management System