AMP
When your students transition to alumni, they can become your biggest supporters as donors, mentors and employers. They can also refer the next generation of high-potential prospects to your program.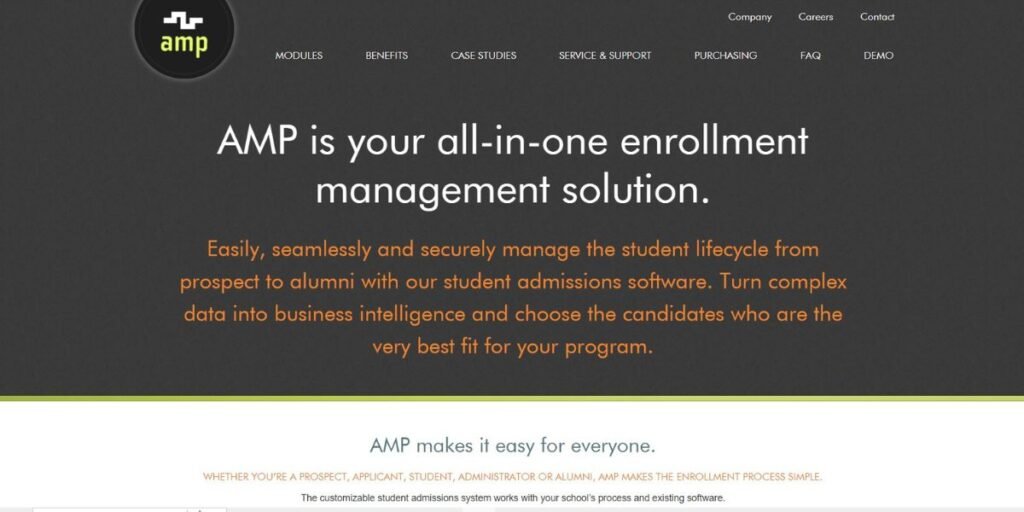 AMP's Alumni Module is a social platform that helps you to nurture relationships with former students as they stay connected with each other—and your school. The alumni management software enables student information to flow freely from student to alumni to easily keep in touch and foster future donations.
AMP is your all-in-one enrollment management solution. Easily, seamlessly and securely manage the student lifecycle from prospect to alumni with our student admissions software. Turn complex data into business intelligence and choose the candidates who are the very best fit for your program.
Services:
Alumni Management Solutions