Absorblms
Get up and learning with an LMS that works at the speed of now and plans for the business needs of tomorrow.
Absorb LMS is designed to set new standards in both eLearning software and support, because, well, we're people too. Committed to the simple idea that anything worth doing is worth doing fanatically well.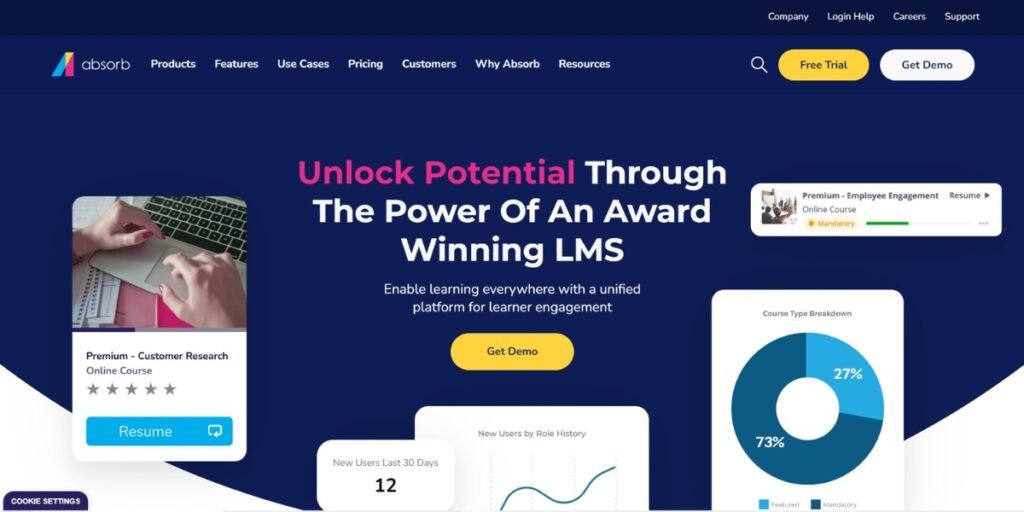 Thoughtful design is how we help companies unleash their talent. Elegant engineering is how we help them flourish.
Services:
Learning Management Solution