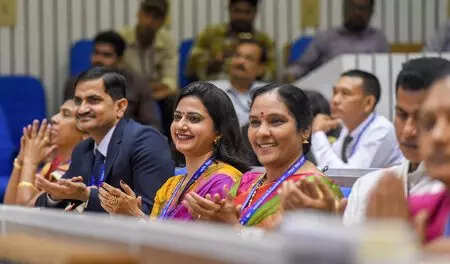 Chandigarh: Desh Bhagat University organised an international seminar on 'Global Trends in Higher Education' on Wednesday.
Dr Zora Singh, Chancellor, Desh Bhagat University, welcomed Gian Singh Sandhu, President, Guru Nanak Institute of Global Education (GNI) in Canada, Harpreet Singh Dardi, Vice-President, GNI, Dr Harjinder Singh, AI entrepreneur, GNI advisor, Dr Kamaljit Kaur Sidhu, GNI Board Member and Director Academics and Research, Gurjit Kaur, Lawyer-Teacher, GNI board member and director of administration.
Speaking on the occasion, Dr Zora Singh said that a MOU has already been signed between the DBU and GNI to work together so as to pursue skill based courses from a recognized institution to get jobs in foreign countries.
Dr Gian Singh said that the GNI institution is focused on Guru Nanak Dev Ji's teachings and philosophy. He said that GNI is a nonprofit teaching and research institute established in Canada.
Dr LS Bedi, Dean of Academic Affairs, DBU, informed that the event provided a platform to GNI officials to speak on global trends in higher education with details of courses, career opportunities and challenges of absorption faced by Indian students in foreign countries.
Dr Davinder Singh, Director, Department of Social Science and Languages, proposed a vote of thanks.