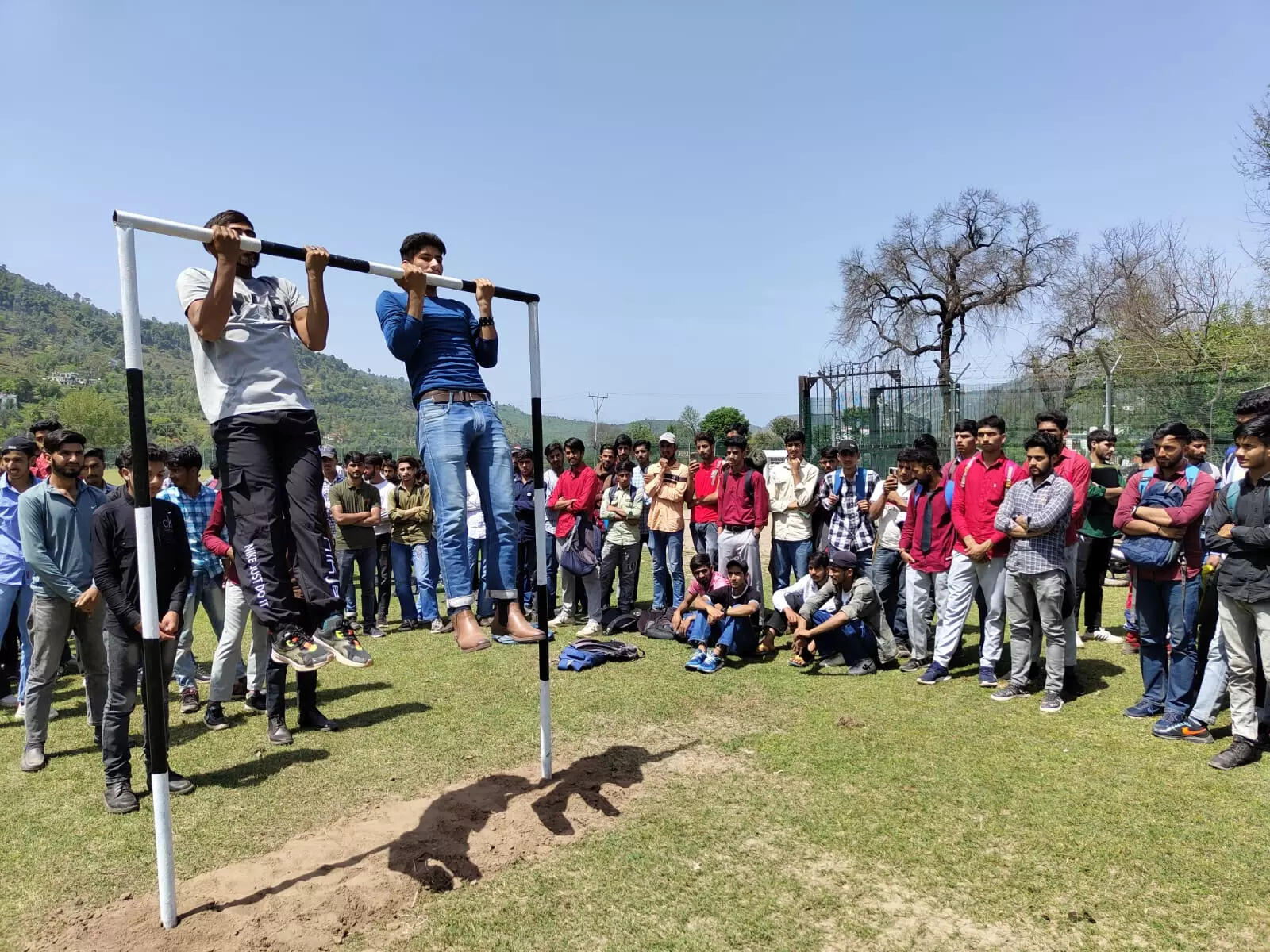 Jammu, Apr 12: To create new opportunities, motivate the youth and guide them away from menace of Drugs, Indian Army organized a written Mock test for Agniveer scheme and a lecture on 'Say No to Drugs' at Mendhar, Poonch District.
PRO Defence Jammu Lt Col Devender Anand said, "In view of upcoming Agniveer recruitment rally for which written exams are beginning on Apr 17, a Mock written exam was conducted for the aspirants.".
"A large number of aspirants gave the Mock test based on Previous year question papers of Agniveer Written Exam."
Col Anand added that a special lecture on anti drug awareness was conducted by Vishnu Sharma, Gold Medalist in Masters Degree in Public Administration IGNOU hailing from Mendhar."
""The motto of the event was to raise awareness about the threats that drugs represent to society as a whole, and especially to the young, and motivate them to excel in their lives. "
"Speaking on the occasion, keynote speaker Vishnu urged the youth to stay away from Drugs and work hard to achieve their goals, Col Anad said, adding, "All the aspirants present at the event took the oath to never take or support the use of drugs."
"A chin up challenge was also organised during the event in which the young Agniveer aspirants took part with full enthusiasm."
"Mohd Shahied Khan won the First prize, Aakash Sharma was the Runner up and Adnan Tazeem was the second Runner up in this event and the winners were awarded prizes by special invitee Vishnu Sharma.