Today, we have witnessed that the global economy has gone through a turbulent phase that has forced many people out of a job, many of them never focussed on hands-on skills in the various industries available across the globe. Vocational Education should be treated as a blueprint for a better future. They will also replace the plethora of academic qualifications currently on offer in each technical or non-technical area with just one recognizable qualification type. This type of Vocational training meaning does not focus on the theoretical framework of various employment sectors but instead stresses the hands-on training required for performing manual jobs in many sectors. Recognition for skill, career growth, respectable remuneration, and healthy competition is crucial to transforming skill education. Its desired way to meaningful employment and sustainable livelihood. Acquiring skills through vocational training programs need not be a desperate and undesired path for wage employment through blue-collared job roles.
"India Skills Competition" and celebrations of World Youth Skills Day have given a fresh dose of energy to sustained efforts under the Pradhan Mantri Kaushal Vikas Yojana (PMKYV) to transform India to be the Skill capital of the world. The main aim of vocational training is to achieve recognition and respect for our country's vibrant youth and make them more employable- ready as per industry standards, thereby maneuvering the skills, labor, and employment landscape of India.
Pradhan Mantri Kaushal Vikas Yojana (PMKYV) the joint efforts of the Ministry of Skill Development & Entrepreneurship and the National Skill Development Corporation (NSDC) completed more than 80 regional competitions in 24 skills/trades including hair stylist, welding, car painting, auto body repair, graphic designing, robotics to name only a few. Vocational Training meaning to enhances employability and adding value to education.
Some of the factors educators do need to keep into account while framing the curriculum of Vocational training: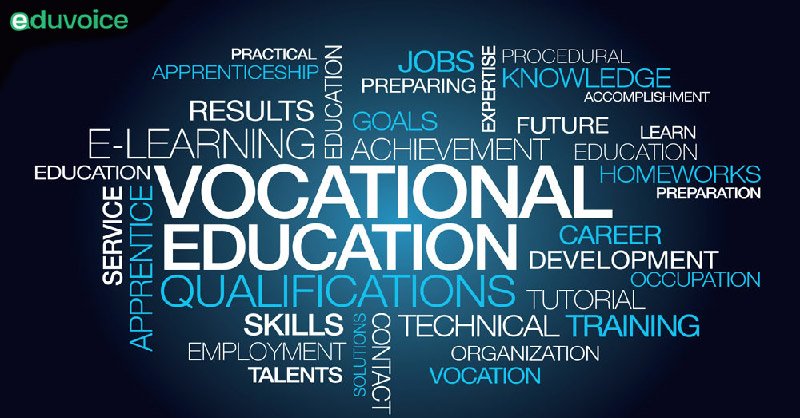 • Vocational Training is possible for any industry that an individual has a passion for. The vocational training should help him/her to land a job and begin a lucrative career in that specific sector.
• With vocational training meaning, anyone who intends to skip professional education can be taught how to do it on their manual skill set.
• It should be designed in such a manner that it can be pursued by individuals as young as 14 or as old as even 60 years of age.
• Initiatives like 'Digital India' has allowed formal education to amalgamate with vocational training skills meaning to meet the ever-rising demand for skilled technical and non-technical workforce in the country.
• It is no longer required to train workers to meet their specific current needs; we should focus on vocational training programs that impart lifelong skills development.
• It should focus on the immediate beneficiaries: youth, the enterprise, and the nation.
• The training should ensure the constant availability of a skilled workforce for strong and balanced growth.
• The right mix of education and vocational training can make him/her more employable in the global scenario. It should motivate the workforce of today and tomorrow and make them employable by established players in the industry.
Read Also: Will Facebook And Google Be Your New Teachers ??
Educational Institutions should offer students a concoction of study and 'on-the-job' learning and should be intended to equip young people for the modern workplace.
The main motto of the training is to show the experience of the world of work so that the young people understand the range of options available to them and to assist them to make the right choices about the career paths on offer.
Let us explore a few of its benefits: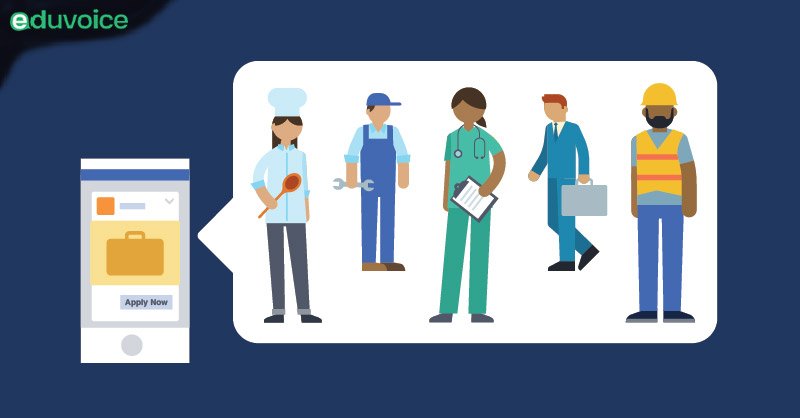 1. Job Readiness
Since the on-job training involves fieldwork, your skills and abilities to perform a job become better. Any type of vocational training makes him/her adapt to the nuances of the corporate world. Vocational Training will give a job aspirant confidence and make him job-ready.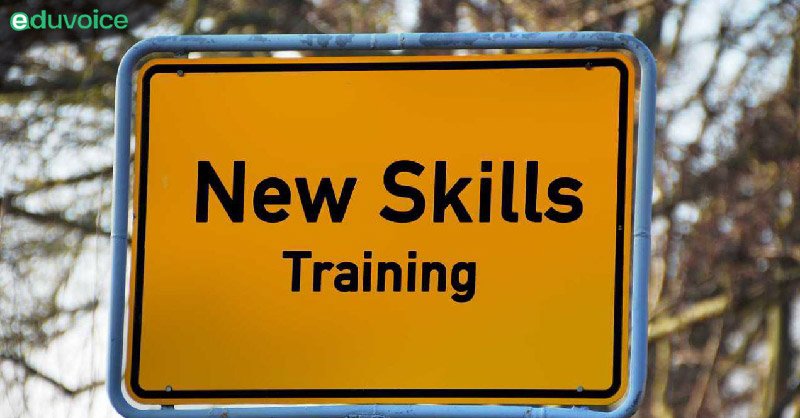 2. Upgradation of new skills
Apart from adapting to new skills, vocational training meaning also aids in the up gradation of new skills for the individual, thus removing skill age-old skills and utilization. Unlike others, this is also taken up by already employed people to upgrade their job-related knowledge.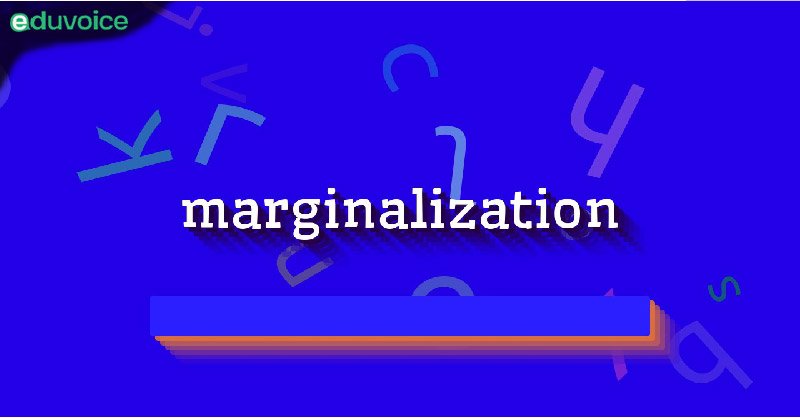 3. Reduces Marginalization
Some of the groups that are marginalized in society have easy access to vocational education that helps them earn a living. Even a student who was not excellent in academics can land a lucrative job with the help of vocational training.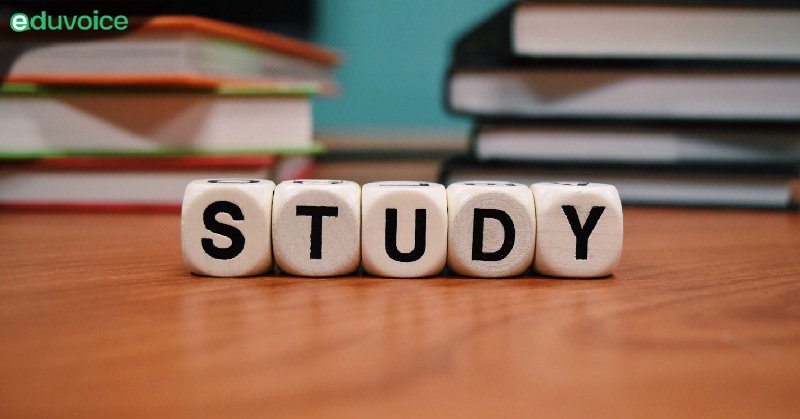 4. Makes study Enjoyable
Almost all vocational training courses meaning require one to go through a practical process, and just a theoretical one. This whole process of learning becomes more enjoyable.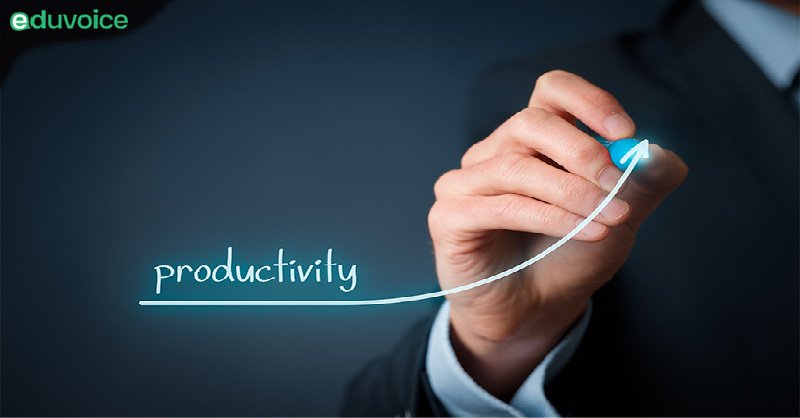 5. Increased productivity
Vocational Training Programs increase the productivity of the individual by keeping them upgraded with their skills. There is a higher chance of promotion in the workplace.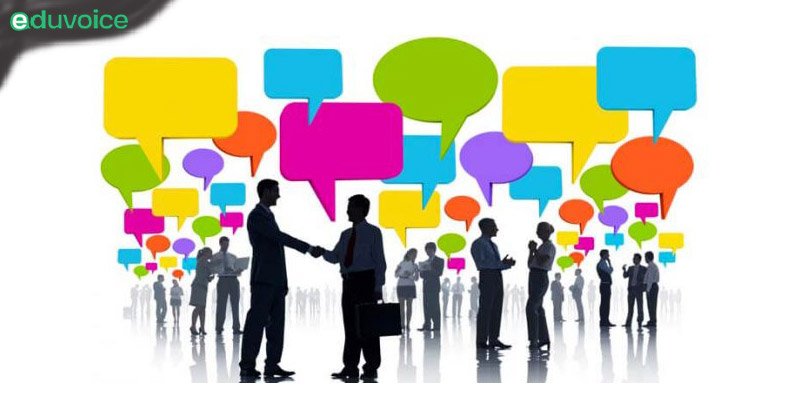 6. Better Interaction skills
Vocational Training can be a whole new experience from a learner's perspective. the educators must focus on creating an environment where students can enhance their ability to interact with others.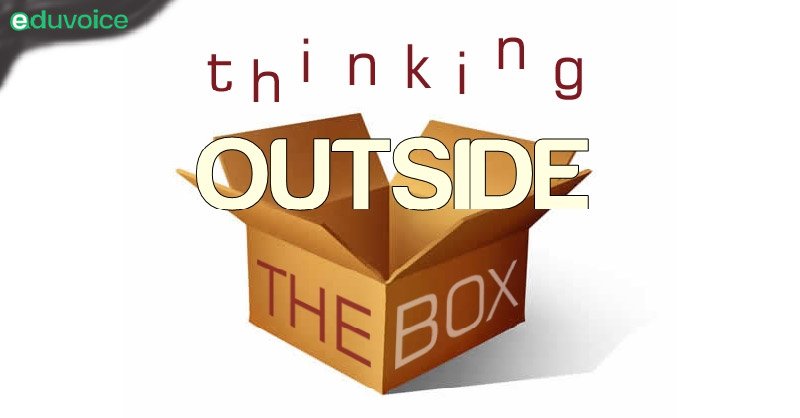 7. Motivates to think out-of-the-box
The practical process while learning is a concoction of observation, reflection, experience, and application. The vocation training can promote the out-of-the-box thinking capability of a student.

Vocational training and skills-based qualifications are a genuine alternative to academic learning. This type of job-oriented enables young people to gain practical skills in a specific craft, occupation, or trade by providing applied hands-on work-based learning which is a perfect melange of theory and practice. It is very imperative from the educators' point of view to make the students aware of the range of options available to them and to nurture them to make the right choice ahead. This type of vocational training can help vulnerable young people to reach their potential and attain success in their goals. Many colleges and higher education Institutions should encourage young students to choose Vocational training and maximizes their chances of succeeding in their chosen path.
The Government must ensure that young people are access to quality education and well-informed educators. Good educators can motivate and nurture young people to make the right choice ahead. Retail, hospitality, travel, tourism, and paramedics are the type of certain areas in which students need to have their skill-based training.

Today the business world increasingly wants to hire young graduates who have knowledge of soft skills like communication skills, team – working and practical skills to thrive in the workplace.
Vocational training is helping young people to develop the skills needed to succeed in the workplace.
Young graduates with vocational qualifications are using their skills in an array of occupational sectors including administration, sales and customer service, hospitality, technical employment, caring and leisure, and skilled trades.
Read Also: How To Create Google Forms? 6 Ways To Use Google Forms for Teachers
The National Knowledge Commission (NKC) las also considered Vocational training an important element of the nation's education initiative.
There is a sheer need to redefine the critical elements of imparting vocational education to make it flexible, inclusive, and more job oriented. The Government has also shown tremendous enthusiasm toward vocational Training and has suggested important initiatives.

The NKC has recommended the following long and short-term strategies to strengthen vocational training.

1. Vocational education should be placed under the Ministry of Human Resource Development (MHRD)
2. Increase the flexibility of VET within the mainstream education system through the following steps:
i. Aspects of general education (such as numeracy skills, etc.) should be allowed in VET as far as possible, to enable students to return to mainstream education at a later stage.
ii. programs in training institutes and polytechnics should have distinct tracks for students of different educational attainments.
iii. Students should be allowed to have multiple entry and exit options in the vocational education stream.
iv. Proper Links should be created between the vocational education stream and school education as well as higher education.
v. Vocational Programs devoted to certain skills training at the primary and secondary levels should be launched in all schools.
vi. Vocational training should be made promulgated in various literacy and adult education schemes.
vii. Schemes for lifelong skill up-gradation, through short training Vocational programs, should be launched.
viii. There should be a facility for generating a cadre of multi-skilled persons.
An individual who initiates with a four-year regular course can opt for vocational courses at first while exploring available options to choose a degree program. A career-focused degree includes an array of experiences and classes that better groom students for diverse career options. Vocational courses and training programs are therefore the need of the hour in India. Their result-oriented curriculum will nurture formal education and will facilitate the employability of Indian youths. Globally India ranks second in terms of age of the working population (18-29). These trained youths will have a very important role to play in the growth and progress of the country. Vocational education offers a gamut of choices in terms of specialization. These are short-term and pocket-friendly. Students can easily select one based on their interests and skill set.
The working youth working will decide the future of India. It is imperative that these working populations are nurtured with the specific crafts equipped with industry-specific training to groom them productive for themselves and the country.