Workers hold the dignity of a country and safeguarding their interests is the duty of that country. This is what a group of political parties of America, which included influential lawmakers from both the House and Senate emphasised on bringing a change in the H1B and L-1 visa systems and nail down job outsourcing firms by conveying this message to the US President Donald Trump.
In their message the lawmakers said the change in the H1B visa became a necessity because some corporations were taking undue advantage of it by outsourcing work to foreign workers at a cheaper rate, thereby hurting the interests of American workers. In the letter dated 27 July, which was released on Tuesday, they said the legislation—H.R.1303 and S.180, the H-1B and L-1 Visa Reform Act of 2017 which has been forwarded by them will be able to plug the loopholes and initiate a complete change in these visa programs, and prove to be a huge benefit for American workers.

A Move To Safeguard The Interests Of American Workers
Apart from protecting American workers and visa holders the lawmakers want a crystal clear approach in recruiting foreign workers. The bill, mentions that American workers should be first preferred before opting for foreign labour. In addition, the bill also asks for prohibiting employers from replacing American workers or giving preference to visa holders when they are filling open positions. The modification of H1B wage requirements will ensure that American employers pay foreigners comparable wages.
The prevailing law allows outsourcing companies to bring in guest workers and displace the American workers. The new bill prohibits an American employer having a strength of more than 50 American workers to hire more H1B workers if the employer's US workforce is more than 50% of the H1B and L-1 visa holder workers.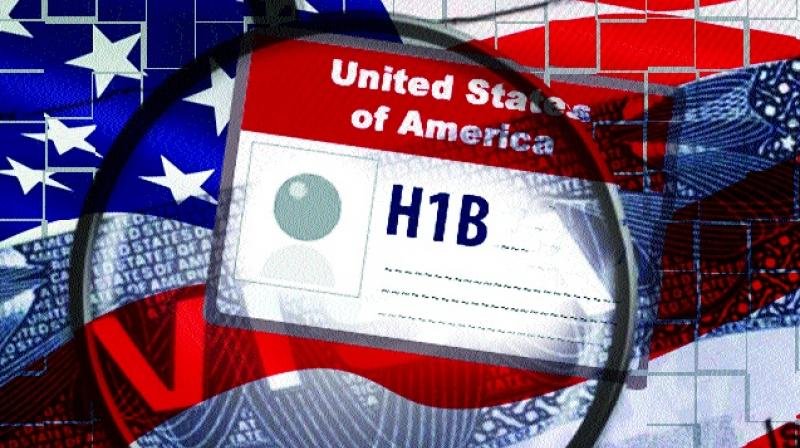 In their letter to the US President Donald Trump, the lawmakers have opposed the lottery system of visa allocation because this does not allow the government to know about 85,000 visas distributed, which allows the outsourcing companies to make merry.
This bill has provision for specific categories of H1B workers in which visas will be allocated on the basis of education, training, and economic value. This bill has made a modification in the law which will give power to the Secretary of Homeland Security to allocate H1B visas within this framework in any manner or order the secretary deems fit.