Eduvoice exclusive interview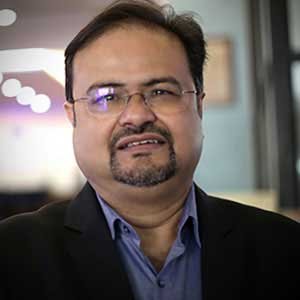 Director, IIM, Kozhikode
Has taught leadership classes at Harvard University and at the Indian Institute of Management (IIM),Calcutta, Lucknow and Kozhikode for nearly two decades.
Has been awarded the prestigious Fulbright Fellowship twice for Pre-Doctoral and Post-Doctoral work at the Kennedy School of Government at Harvard University.
"The current time is an appointment with your own self, make the most of it."
Entrepreneurship is the need of the hour. The economy is down, and now is the time to unleash the potential within. This is the period to transform our students into leaders, and ourselves into well-functioning members of the society.
Prof. Debashis Chatterjee, who is the Director of IIM, Kozhikode; beautifully explained the Art of Leadership and how he has helped the students become the best versions of themselves in such tough times. 
Prof. Chatterjee also gave various insights on how one can utilize this time to learn more about themselves through various inspiring stories in this session.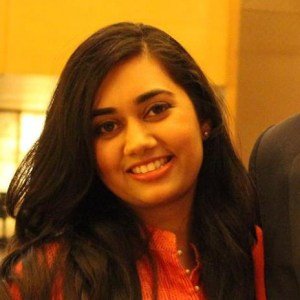 You are such a great leader, who is really passionate about his work. How would you describe your leadership style?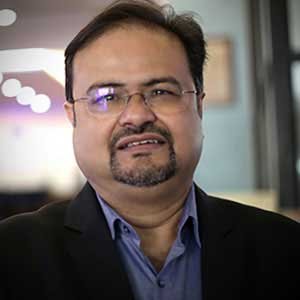 Prof. Debashis Chatterjee
Not so much a greater leader but an avid learner. To achieve and practice leadership, one must utilize different tools and perspectives to tackle different challenges.
As an artist uses different brushes to create his piece of art, I, similarly use different approaches through which I can demonstrate a different way of looking at the problem. 
I think leaders don't do more, they see more and this is why they are able to solve problems that others cannot. 
Hence, leadership is about perspective as well as execution, because if you simply wish to execute, you might as well be a mechanic.
Leadership is about mobilizing energy of a large number of people.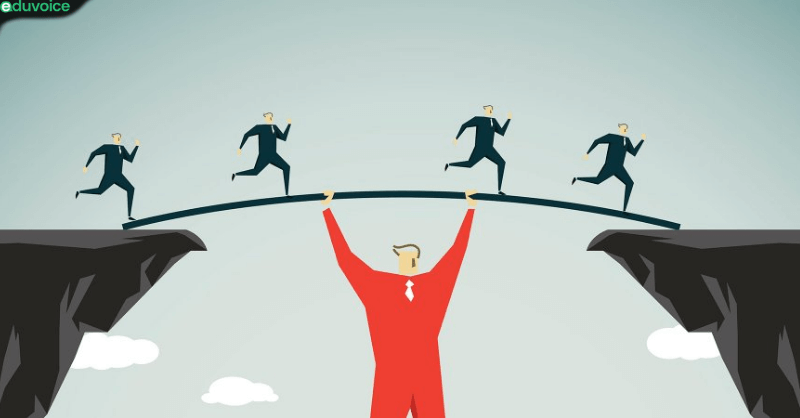 SUBSCRIBE TO OUR NEWSLETTER
For latest updates on Exclusive Interviews, News, Articles about Higher Education Industry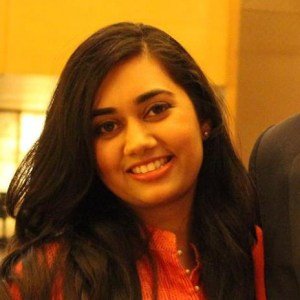 How do you coach the students in IIM to become better leaders?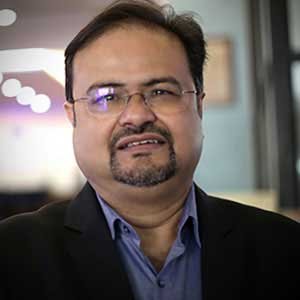 Prof. Debashis Chatterjee
A lot of people come into workplaces with a certain image of themselves, which is very detrimental for their growth. They come with a chip on their shoulder as a Manager, but because they are working for the first time, they do not have access to the tools of the organization to influence people. 
Hence, your ability to influence people will depend a lot on your personal qualities.
Through the IIM campus, the students learn that aspiration is more valuable than resources.
"Knowledge is power, but having an attitude is more powerful."
They learn that a synergistic way of doing things is way better than a lonely wolf on the prowl.
Not everyone is designated a leader, but, you don't need to be born a leader. You are born with certain qualities pertaining to this art.  
These are what we amplify in the IIM campus. These dormant qualities are amplified by the peer groups, the teachers, etc.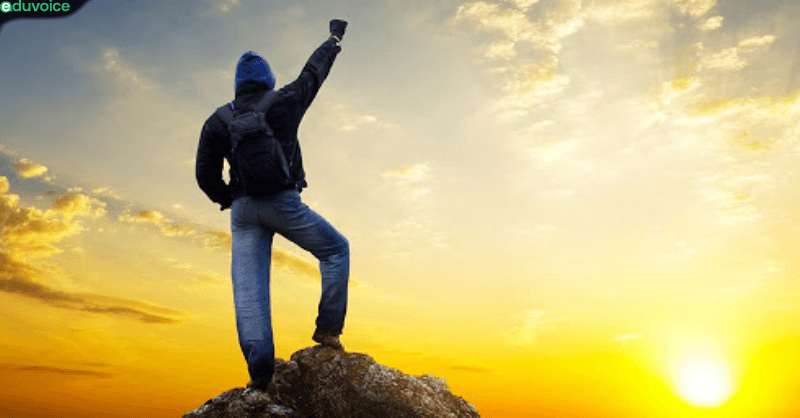 Leaders have a deep reservoir of energy. If one can acquire this depth, it will take you very far ahead in life. The superficial knowledge of a book and scoring good marks is not enough to make someone a leader. 
What makes someone a leader is to be able to unleash this energy to inspire and move people. The ability to inculcate such qualities is the role of a business coach. 
We call ourselves management schools and not business schools because a much broader spectrum of knowledge is distributed here. With this knowledge, our students run multidisciplinary businesses; hence you can say that our students not only have roots in the depths but also wings with which they can fly.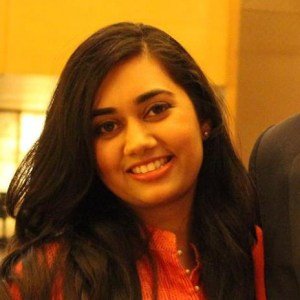 The students are in a state of panic because they are unable to study well, especially in courses like MBA where a lot of case and practical study takes place. Moreover, professors are also going through a tough time.
So, how are you nurturing both these parts of the institution?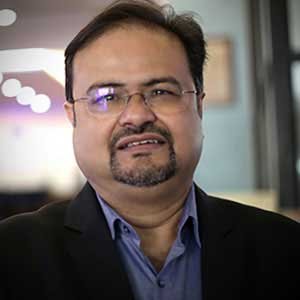 Prof. Debashis Chatterjee
This year has produced a great magnitude of uncertainty.
There are 2 parts to the equation of availability.
One of them is, 'How much more can I get?' Here, people look at the number of jobs in the market, the net worth of companies, etc. 
The second part of the equation is about 'How happy can I be with what I have?' Right now, we do not have access to friends, jobs, or network.
Due to this, the momentum has changed and the second part of the equation has become much more important.
I may not be able to go out in the world and expand, but I can go deeper within my space. I can learn and reflect more about a subject, and acquire its skills.
Not being able to go out, go to the movies, go shopping; gives you the time and opportunity to look within yourself and figure out who you really are.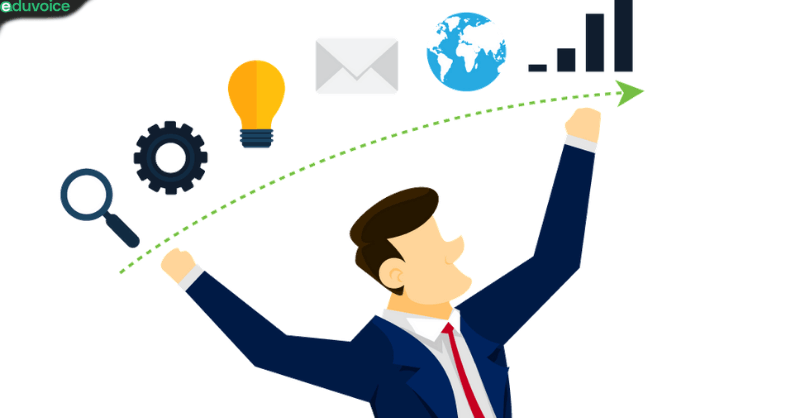 "The current time is an appointment with your own self, make the most of it."
When I used to teach at Harvard, one day while I was going for a lecture, I met a student at the bus stop, waiting for the same bus as me. Within 15s of waiting time, he checked his watch 10 times!
Upon reaching class, I asked him, why he was checking his watch so frequently? ; to which he replied that he was bored with himself.
Can you imagine being so bored with your own company just for 15 seconds?
 At such a point, you have to ask yourself what kind of person have you become?
Now is the time for the young generation to unlearn the wrong things.
Students think that when a business becomes successful, it will stay at the top. They don't realize that every business faces its ups and downs. This is something that they need to re-learn.
Smart faculty members are using this opportunity to finish the books that they wanted to publish. To convert non-authors into authors, I have forced my faculty to be a part of four- book series that I wish to publish.
I explained to them, that it is not that difficult. They can start with writing one sentence, then a page, and then eventually hundreds of pages. They simply need to start.
This is the time for the faculty to engage themselves in the creation of knowledge and not just dissemination of knowledge. 
From the student's perspective, this is the best time to figure out what is their learning style.
Some students learn by reading, some by listening and some by seeing. Thus, if a student realizes that he/she will be able to learn the best by listening, they should watch as many YouTube videos as they like.
Thus, students and faculty should be able to stagger their learning curve in a way that they haven't been able to do before. If someone used to be a passive learner in classrooms, this is the perfect chance to actively learn.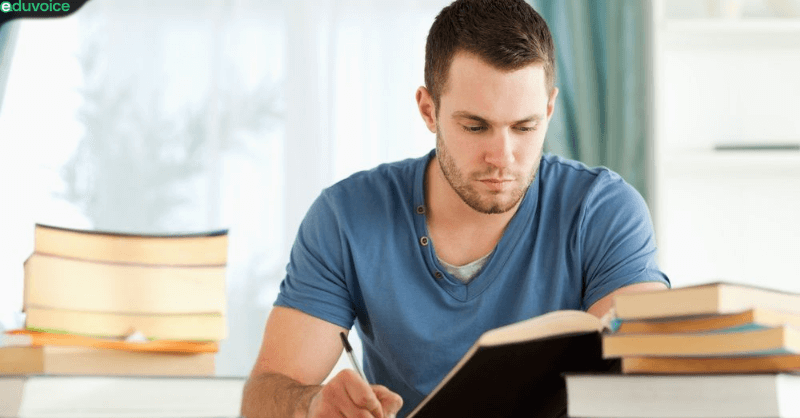 If you don't make good use of this time to amp up your learning curve, you will feel lost when the world resumes.
The tiger knows how to run fast, therefore it is equally important for the deer to know how to run fast in order to survive. When the world resumes, time will gobble you up if you do not know how to run fast.
I partake in physical exercise every day for 40 minutes and encourage all the students and faculty to do the same. Physical exercise is very crucial in this lockdown period because the body and the mind are integrated together, and to keep the mind healthy, the body needs to be healthy.
Hence, I would encourage everyone to build an exercise regime that they can follow throughout life.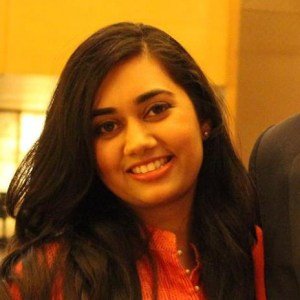 In this time of crisis, when the economy is down, what according to you are the actions leaders and corporates should take in order to tackle this problem without overshadowing their employees?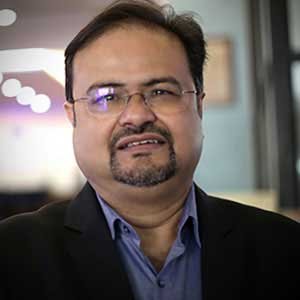 Prof. Debashis Chatterjee
First and foremost, the economy is not going to open up at the same level as where it was before.
There are two aspects to working in such an economy.
One aspect is your own capability. The second and not so well known aspect is your ability to cope. The second aspect is very crucial for everyone, from business leaders to students. 
How can we cope with dwindling expectations, and how can we cope with decreasing customer interests are two questions that need to be answered.
The only salvation from. the market that is dead is to re-invent yourself and your organization.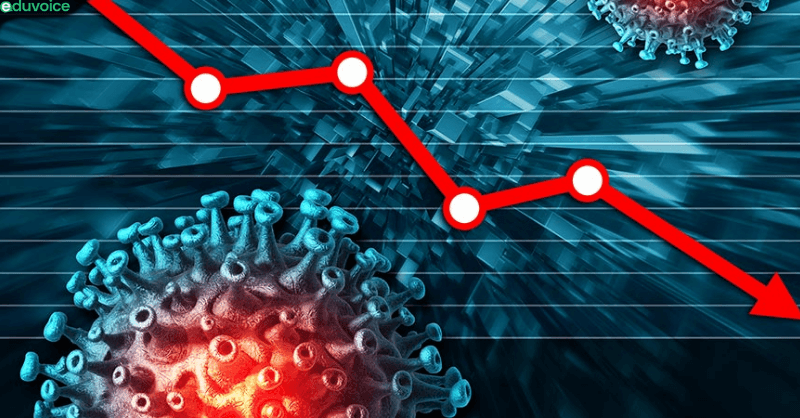 I still remember the story of Konosuke Matsushita of Panasonic company. Due to the crisis of the economy in Japan, his company was down in the dumps.
He had two options. One was to sell the company, and the other was to pay his employees half the salary and ask them to turn it around within 6 months. He offered them the ownership of the company if they could do so because he was going to sell it anyway.
For 6 months, the employees were so energetic that they took to the streets of Osaka and Tokyo, and completely transformed the company. As promised, Matsushita gave away the company to them. 
When a journalist asked him why he did so, he replied that he simply held out an umbrella when it was raining.
I think we learn from the people who have fought through such troubled times.
When I joined as the Director of IIM,Kozhikode, we were facing a crisis, but soon, we bounced back, because the team became more innovative in such a situation..
The educational sector will move more towards the Edu-Technological sector. Hence, there will be sunrises and sunsets, one has to look for new possibilities.
A lot of people fail to see when an opportunity arises. People usually ask me, why should we see the big picture? I tell them that it is because the big picture lies in the small pictures.
If someone asks me, what is a cup of tea? 
I tell them, that you are drinking photons. The photons that fall on the tea leaves, which we dry the leaves till become brown, to consume them. We don't consume them dry, we put them in water and boil them. 
If this isn't the desired taste, we add white milk from a good grazing cow on a green field. To better the taste, we add crystallized sap from the sugarcane grown on earth. All these elements of life are compiled into one cup of tea. This is the big picture of a cup of tea – air, water, fire, earth coming together over a cup of tea. 
If you can understand the combination of the needs of people from various states, your business is going to run on a national scale. 
Hence, the technology that has been established will help students reach new customer bases. This is an opportunity to access and reach out to people because everyone is bound at home. 
We need to have that big picture in mind because there is still hope.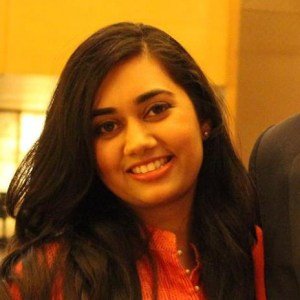 How are the student placements going to be affected by the pandemic, and how you have planned to endure it?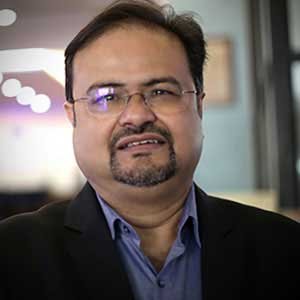 Prof. Debashis Chatterjee
We should take this positively. I know there have been job losses, but they will come back too. 
The jobs might have disappeared, but the customer hasn't. You can still serve the customer with your talent and your capabilities.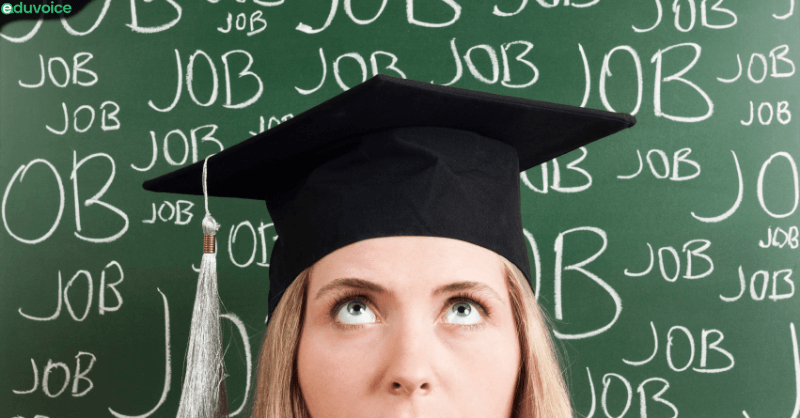 The human being is a synthesis of many capacities. We have rationality, will power, emotional capability and ingenuity. Hence, we must use our god gifted talents to do things in a way never been done before. 
When a student applies for a company, I tell them to speak to the alumni. This is because the alumni can give the students the appropriate feedback, about what are the opportunities in this sector, where else can the student apply, etc. 
Hence, if you apply for more posts, and discuss it with knowledgeable people, the outcome is ought to be better as compared to when you silently apply to a few places and wait; because in that case, you may get demoralized. 
When you share your agony with people, the agony seems less. So, we should involve a larger community of stakeholders in whatever we do. That is the best way to keep your sanity. 
If a company has taken back its job offer as of now, the students can create their own job offer. Even if the institution could not place them, the students can employ themselves by using their tools.
Let us take the story of a product leader, who just came up with a new product.
He/she is not a part of the multinational companies and needs to take the product to the market. He/she does not have the organizational tools and only has social skills.
Two factors can inhibit his/her growth.
One of them is the image of self that we create about the work we have to do, and the work we are supposed to do. This is because at times one may have to do certain things they may not have done before by ways they may have not used before. At such times, this image comes crumbling down.
The second inhibitor is ego. I have not seen anyone put their ego to the side just to work in someone else's way. A lot of us have been trained to think in a particular way, for example; engineers approach a problem in a cause-effect manner, but, the world is not linear.
Hence, such linear and uni-dimensional ways may not work.
People may have lost their job in the current situation, but they haven't lost their aspirations and ability to re-engage in other jobs.  
Everyone should invest about 4 years learning a skill in depth. You must be the absolute best in what you do.
We can literally get better at anything we wish to.
Fundamental to your growth is the passion for the subject you wish to master and the ability to find a market place for that passion and competence. 
The market place you can outsource, but you have to insource the passion. 
If anyone wishes to make a mark in such a situation, they need to combine their passion and technology to access the marketplace. If you can master these two, you can fight and resurrect yourself in a way you never would have imagined.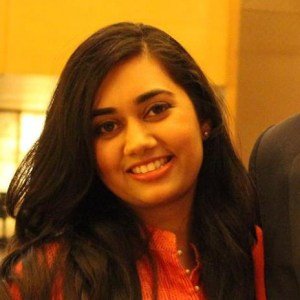 Do you think now is a good time to promote and teach entrepreneurship to students?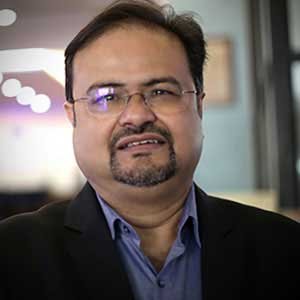 Prof. Debashis Chatterjee
Entrepreneurship is a way of looking at things. I don't think it can be given to someone, but it can be nurtured.
At IIM, Kozhikode, we have an incubation centre called Live, where we take up startups from Kerala and other such states. We only come to know whether an idea is good or not when it is presented to us. We should hone the idea at the nascent stage. The idea may not be a fully baked one, but to help the students bake it is our job as institutions.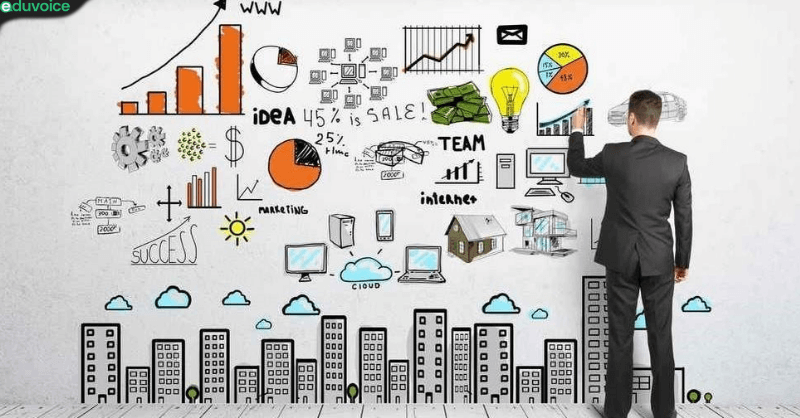 Ideas don't simply run businesses, execution does. 
Out of 100 efforts, only one might succeed, but the mechanics behind that 1 successful idea will keep the others going. Thus, the entrepreneurs that succeed will create an aspirational space, and those that do not succeed will learn. This learning process is very important. 
A failed business will give you important feedback, and if you get defeated by this failure, you will succeed by learning. If you ask any successful entrepreneur, they will tell you that they have faced failure numerous times. 
I would like to conclude with the story of the Gold Rush which took place in California. At one particular place, a lot of gold was found and everyone from all chapters of life, young and old; men and women rushed to get that gold. 
There was one young man, who was making iron shovels at the roadside. When asked why he was doing so, he replied that the people who wish to get gold will have to dig it, and for that, they will require my shovel. These people will buy my shovels at the price of gold.
 It was an extremely motivating session with Prof. Debashis Chatterjee. The words he used truly moved me. His ideas, his approach, his way of looking at things is inspiring and every student and faculty should learn to look with the perspective of a leader by following his valuable suggestions.
For More Such Articles, News Update, Events, and Many More Click Here