Out of all the resources, the most vital resource of any organization is its Human Resource, and managing them is always a big task. Their needs and wants are to be taken into consideration to ensure that they stay loyal and can perform effectively and efficiently.

"Train people well enough so they can leave. Treat them well enough so they don't have to." – Sir Richard Branson said this about Human Resource Management.
It is one such department of an organization that works for the development of Human Resources of the company.
HRM is both art and science, the art of managing people and their innovative approaches; and science as well because of the precision and rigorous application of theory that is required.
HR Managers work not only for the personnel but for the company as well; as they train and treat the employees in such a manner that they can give the best for the company and help the company grow faster.

HR Managers make sure that they study the behavior of the employees and then make the strategies and policies for them. Every organization has its own HRM team that covers the fields of staffing (hiring people), retention of people, pay and perks setting and management, performance management, change management, and taking care of exits from the company to round off the activities.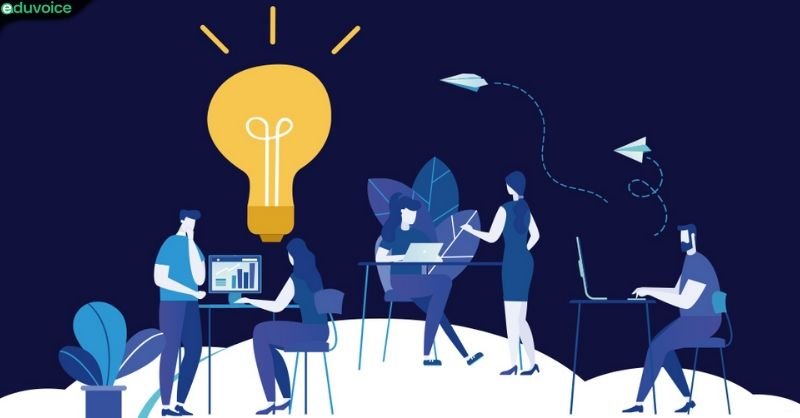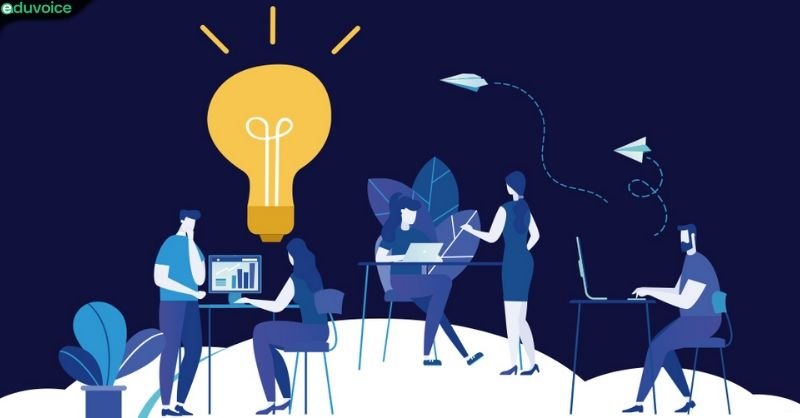 HRM is of great importance in every organization because if the personnel are not well trained then all the money and time will be wasted and in addition to that company will also not develop. All the machinery and technologies will also be of no use if well skilled Human Resources are not present.
Eduvoice Understanding The Needs And Bridging The Gap!!
Human Resource Management is one of the most vital divisions of the organization. It has really high scope as every organization needs this department. So it is really important for students to know more about it and how to get a job in it.

To know more about the skill sets that a fresher will need to possess in order to get a job in this domain, we at Eduvoice invite Corporate Leaders of specific fields who share their insights about the skill sets and qualities that are required in their specific domains.

Let's Get To Know Mrs. Annapurna A !!
This time we got the opportunity to have a worthwhile conversation with Mrs. Annapurna A, HR Thought Leader, Behavioural Assessor Founder & CEO of Emotionalytics & Co. As well as Chairperson -WEEF Assocham.

To commence the conversation we asked her about her journey to which she replied
She did her masters from Berhampur University, Orissa in Industrial Relations and Personnel Management as at that time there was no Human Resource Management course.

She further added that her first job was in the manufacturing sector and after that, her journey was always in Human Resource Management but each time she changed her job she had to change her sectors as well. By the time she completed her 25 years of the journey she went through many different sectors like Railways, Logistics, Sales, Manufacturing, IT Consulting, etc. and all of them gave her great experiences and learning.
One major thing that she understood with years of experience is that though the sectors may be different the way of handling the human resources will always remain the same.

For her, handling HR means studying the needs and wants of the people and going through their behaviors and also how the talents of employees are being handled.

What Are Things That Human Resource Management Is Looking For In A College Pass Out?
We then asked her about the skill sets that an optimum candidate should possess in order to get a job in this division to which she answered that they need to understand all the concepts of basic Human resource chain. They are supposed to be well updated about the latest trends, should be analytical enough to know about the basics of data as HR is filled with data so they should know how to work.

It is not necessary for them to know the technicality of the data programming but the application part of it is a must for them to know. They should be expert enough to transform that data in such a manner that it can bring the best outcome for the company and the most important thing is that they should have high emotional intelligence.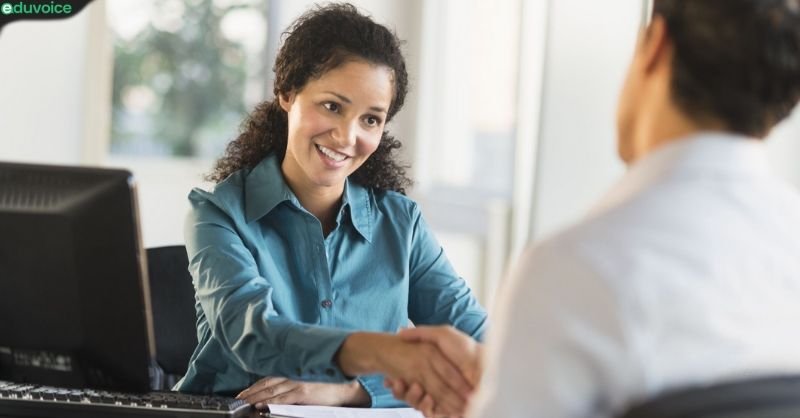 She also mentioned that knowledge about the things is important but the candidate should have applied that knowledge, not necessarily in job terms but in life or in any project as that gives him/her a cutting edge over others.

They should have good networking with leaders and by networking, she meant that they should be actively connected to the leaders as nowadays companies don't go to candidates, the candidates reach them and if the students will have high networking they can use it for jobs as well.

On asking Ms. Annapurna about what companies expect from students of different tiers of colleges, she replied that she feels really bad that they have to differentiate on the basis of tiers. She feels students are only different because of the environment that they get in their respective colleges as obviously tier-one college students get better resources and faculties, so they enrich much more enhanced knowledge.

But after getting a job she doesn't feel that anybody can point out the employee because of their college. Sometimes things can go differently – a tier-one college student can fail and tier three college students can pass, so it mostly depends on the student's enthusiasm as, if the tier two students also possess the right skills and knowledge then they can be hired too.
A Word About Higher Education From The Industry
Eduvoice team then asked her about the relevancy of the Higher Education in Industries to which she said that of course there's a gap between the two. To bridge the gap she thinks that there should be a tri-parted agreement between the students, the academic professors, and the industrial practitioners.
According to the agreement, the academic professor should contact the industrial practitioner to get the latest updates about the industrial sector as that will help the students to develop relevant skills.

Other than that she feels that somewhere higher education is still relevant in industries but more mentoring in specific domains should be there.

Mrs. Annapurna's Say On Eduvoice And It's Initiative.
She really felt nice about the initiative that we are working on. She also thinks that if industrial insights will be considered by the Higher Educational Sector then it will actually fill the gap that is there between the Industry and Higher Education sector.

After talking to her she made us realize that knowing is not enough; we must apply and that is one line that every student should follow in order to pursue their dreams.
Eduvoice is creating course structure for colleges and students for the entry-level skill, to know more about click here
Credits:
Moderated by: Jayesh Pawar
Arranged by: Piyush Mohanty
For More Such Articles, News Update, Events, and Many More Click Here