Today Technology has, in fact, widen and reduce access to education. It has changed the way people use to perceive business and education in particular. We are living in a period where the business world is rapidly changing. The knowledge-driven and information centered economy is pushing business to innovate and come up with new business plans and capabilities. Impact and causes of globalization in India is one of the most dominant forces facing by higher education in the 21st century. It has a close symmetry with education. As education has an important role in shaping society, globalization effects has to be coerced with education and global activities have a deep impact on it.
Globalization is a process of integration. interaction, and exchange between people, ideas, innovations, resources, and opportunities across regional and national borders. The effects & importance of globalization in India has been massive and it has forced Indian universities to come up with a new model to provide better educational opportunities for aspiring students. Higher education in India needs to adapt and follow the path of technological disruptions and globalization to enable students for today's workplace.
Education in the era of globalization should be made flexible. It cannot be the same for everyone; each individual student has different needs. All students should be encouraged to engage in learning with new ideas and innovation valued in today's corporate workplace. The pace of education should be set at a student's pace to master the required skills.
Many institutions have responded to the change and plan to internationalize their campuses and academic courses.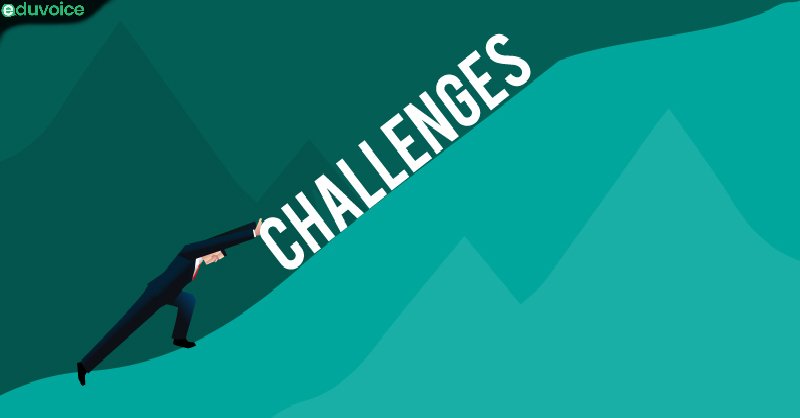 Challenges in the Era of Globalization | Importance of Globalization

Lack of Understanding: Many institutions who are going to institutionalize their campuses do not have a real understanding of it.
Student mobility: the real focus of the institutions should be on student mobility when they about opening an institution outside their regional borders.
Managing strategic goals, relevant curriculum, new policies, and international collaboration together in a better manner to meet the positive results.
Bringing the best minds as the incubators of intellectual capital will solve many challenges. Due to the Causes of globalization in India, the nation needs to develop international research collaboration among scholars.
Attracting foreign students will bring revenues with them. the increase in enrolment of international students with diversity in nature will encourage intellectualism as well as overwhelming contributions.
It has been accepted by the Government of India and other regulatory apex bodies that there is a need to increase the Gross Enrolment ratio (GER) in Higher Education in India. There is a need to increase the number of Universities, Colleges, and institutions. – lack of fund is one of the challenges.
In the age of causes of globalization in India, education coupled with skill development is a must to export Indian human resource to different parts of the globe. The application of Information and Communication Technology (ICT) in education is one of the strong pillars on which the said proposition rests.
Rea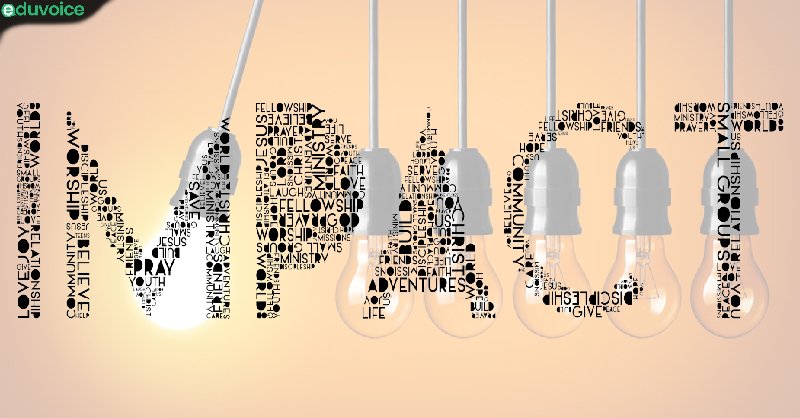 Let's see Impact of Globalization in India | Importance of Globalization

Customized educative programs- Impact of globalization in India has ushered a lot of changes in the nature of policies, curriculum, values, pedagogies, leadership, assessment, and, organizational structures etc. School and colleges are going for customized educative programs to provide for full rounded education initiatives. Gaining new skills, implementation and innovation are few causes and effects of globalization worldwide.
Impact of Technology-Technological Infrastructure is the backbone of the 21st-century education system The effective use of technological innovations can diminish boundaries. People from any corner of the world can gain access to information; data and an array of online courses. Easy admission process, online courses, and setting up foreign universities in India are all seen as causes of globalization on Indian education.
Impact on Teachers'- The role of faculty members in higher education is now ever-changing. In the causes of globalization in India, faculty members require some specialized skills and strategies. The instructors need to be highly organized and communicate with learners in new ways.
They need to be accessible to students and work in teams whenever needed. The instructors must be expert in managing communication because there is a demand for student interaction in this age of technological innovation. They should have a strong mastery over ICT.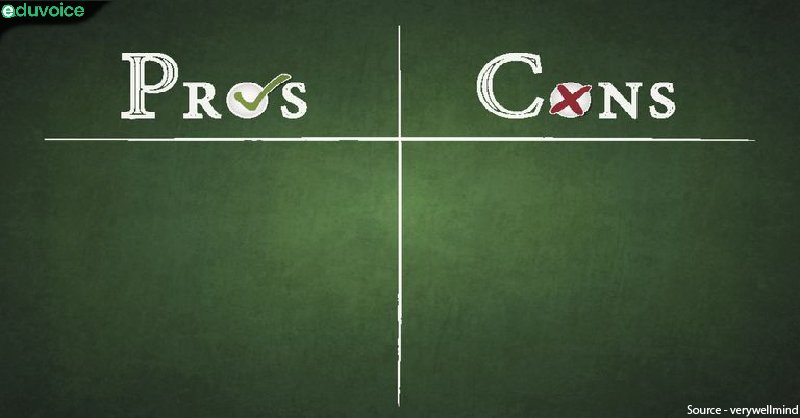 Globalization on Education: Pros and Cons

Pros :
The introduction of computer-mediated learning has revolutionized the teaching and learning process. The explosion of knowledge helps people to educate and develop their skills and abilities.
Students have options to maintain pace while learning activities and can learn independently of time and space.
Use of networks to communicate with their peers, their teachers, information sources, and external experts.
It has paved the path for lifelong learning skills for continuous and self-directed learning.
Computer-mediated technologies have made it possible to interact more effectively across cultural boundaries. Sharing information and collaborating with others has proven to be a revolution in education.
Students are using social media to collaborate with one another and to learn about specific topics., to try out new ideas and innovations.
Another advantage is blended learning, where teachers are using a concoction of computers with traditional teaching. Instructors usually use an interactive whiteboard and specially adjust software.
READ MORE – Higher Education 4.0: Smart Pathways For Smart Future (Part 1)
Cons:
The greater application of English in the underdeveloped and developing countries has paved the path for lucrative business for the publishing houses.
Over-dependence on English as a dominant language of the world has marginalized many local languages.
Nowadays, young millennials are distracted by digital technologies. The young minds are dominated by mass media and digital culture and are bombarded by the numerous source of information. it becomes difficult for them to select the right piece of information that will shape them for the future.
With the arrival of an array of online courses, many learners are not interested in pursuing higher education.
Young learners prefer learning based on new technologies. For this reason, conventional classroom-based education in the form as it is now, might not survive.
Another important disadvantage is the lack of interaction among young learners. The advent of online learning has posed a threat towards an opportunity to listen to questions and discussions in the classroom.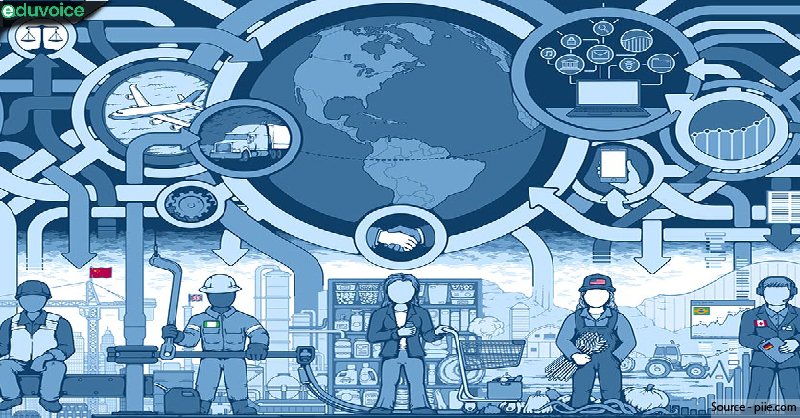 New Era of Globalisation | Importance of Globalization
The causes of globalization in India has triggered many important changes and tells us about the faster developments in technology and communications. We are witnessing the changes in the ideas, values. knowledge and the role of teachers and students courtesy the effects of globalization in India.
Technology has completely changed the form of electronic literacy. Today, more and more courses are available online and educators are also preparing materials in electronic form and asking students to submit the assignment and projects in electronic form.
The new-age classroom includes video projection screens, CD ROMs and podiums are replacing blackboards. Even students are examined through computer managed learning systems.
Such developments in education reflect there has been an impact & importance of globalization in India. The emergence of video conferencing and the Internet has broken the barriers of distance. Young millennials can now learn without being physically present in an education institution, due to the key aspect of globalization.
The amalgamation of technology and communication can be accessed by any learner from anywhere, at any time. In the effects of globalization in India, both the learners and the educators need to be technologically literate.
Educators must encourage students about the new offerings that communication technology is accomplishing. Institutions are now shifting towards the use of the Internet and computer-mediated technologies to deliver courses to students.
In a Nutshell
Several universities across India have responded positively to the significant impact of educative innovativeness. With the impact & importance of globalization in India hitting the shores of education, improving the infrastructure to cater to the world class standard of education should become a top priority.
To increase the enrolment ratio of foreign students, the institutions must invest to improve the quality of classrooms, libraries, laboratories, and sports facilities.
The recent days in India, improving the quality and quantity of educational delivery in the socio-economic dimensions of the country are major challenges and opportunities, especially in the field of higher education.
Unless such models are implemented one cannot bring about a revolutionary change in the overall quality of education in the age of globalization effects.
Frequently Asked Questions About Impact Of Globalization In India
What is globalization and how has it impacted India?
Globalization refers to the process of increased interconnectedness and interdependence among the countries of the world, in terms of trade, investment, technology, and culture. India has been impacted by globalization in many ways, including an increase in foreign investment, greater access to international markets, and the spread of new technologies and ideas.
What are the positive effects of globalization on India?
Globalization has brought several benefits to India, including increased economic growth, higher levels of foreign investment, and the creation of new job opportunities. Additionally, globalization has led to improvements in healthcare, education, and other social sectors.
What are the negative effects of globalization on India?
Despite the benefits, there have been some negative impacts of globalization on India as well. One major concern is that it has led to greater income inequality, with some people benefiting more than others. Additionally, globalization has resulted in increased environmental degradation and exploitation of natural resources.