In the fast-moving world of technology, Dr M.M. Goel believes in uploading and not downloading.
I got a profound opportunity to talk to Dr M.M. Goel who is serving in the education field for over 40 years now.
Here are some of the excerpts from his exclusive interview with Eduvoice.
Sujata Mehta: It's been more than 4 Decades, you are serving the Indian Education sector. What inspired you to be a part of the Education domain and opt this as your career?
Dr M.M. Goel: It's not just me in the family. Let me tell you that I belong to the family of teachers. Four generations of my family have been teachers and have been serving the education field.
My grandfather was a teacher, my father was a teacher, I am teacher, my wife is a teacher and my daughter is a teacher.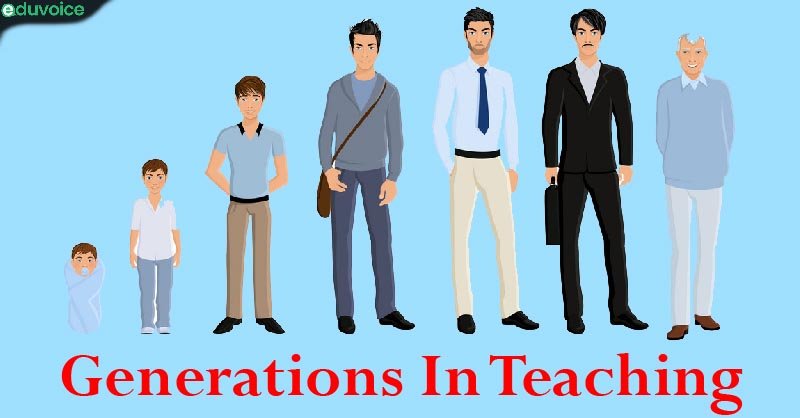 Sujata Mehta: It's great to hear that four generations of your family are associated with the teaching profession. Was it your childhood dream to be like your father and your grandfather?
Dr M.M. Goel: No, it wasn't like this. They were the school teachers and I always aspired to be in the university system.
Sujata Mehta: But within education also, What motivated you for economics?
Dr M.M. Goel: I studied economics and mathematics in my graduation and then I also did my masters in economics.
For me,
economics is the queen of social sciences.
I have been teaching economics since I was 22 and have tried my best to popularize the subject among students.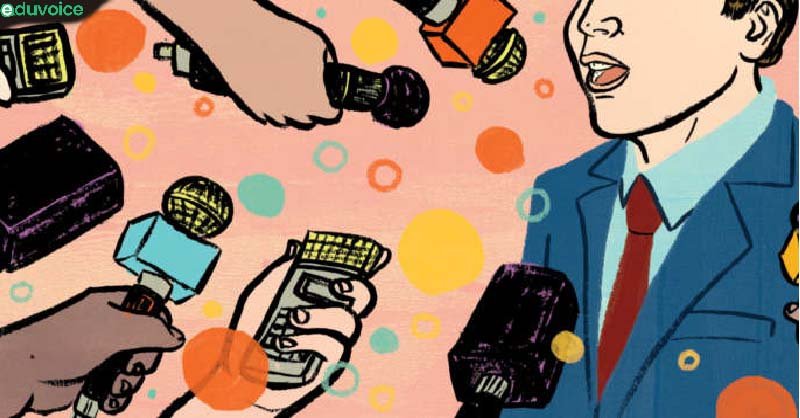 Sujata Mehta: And then to economic journalism? How did you connect it, journalism and economics? Since you have also written two papers on it
Dr M.M. Goel: When I shifted from college to the university, I also did a post-graduate diploma in mass communication and journalism in 1997. At that time, I was the university topper.
The VC of the university provided me the department of journalism. This was from the year 1997-2000. Then I realized that it is a good career option for the students of economics.
However, they should not only have a proper understanding of the subject but must also good communication skills.
Sujata Mehta: In the time when everyone was after science and mathematics, what was your inspiration towards economics?
Dr M.M. Goel: For me, economics is the mother science. In the 19th century, Jack of all, master of none was the famous proverb which in the 20th century became Jack of all and master of one.
This also became my reason for specializing in economics.
I am specialized in the economics of human resource development. But then after the 2008 global financial crisis, this approach changed again.
And that is when it became, jack of all and master of all.
Therefore, we need to study all general subjects like economics. It is also important became of the various market roles we play, as a consumer, trader or buyer. We need to understand and analyse economics.
Sujata Mehta: Absolutely, economics is the need of the hour. But what about the case where parents want their kids to study science?
Dr M.M. Goel: Even if they send their children to IITs. Let me tell you, only 20% of the IITians are in the profession of what they studied.
Rests 80% of the IITians are in the marketing or service profession. There are jobs opportunities in IIT and so these students who study in IIT and have good communication skills are opting for such jobs.
Sujata Mehta: Do you think to become a professor is very different today to what it was in your initial days?
Dr M.M. Goel: Yes, definitely.
We were required to have only 55% in our masters. This was for the post of associate professor. But you know that nobody can even think of becoming a professor today with 55%.
The competition has been increased. Apart from this, we did not have UGC's NET (National Eligibility Test) at that time. It was not a criterion for being a professor. However, today UGC has made it mandatory for anyone who is aspiring to be a university professor to clear the UGC's NET.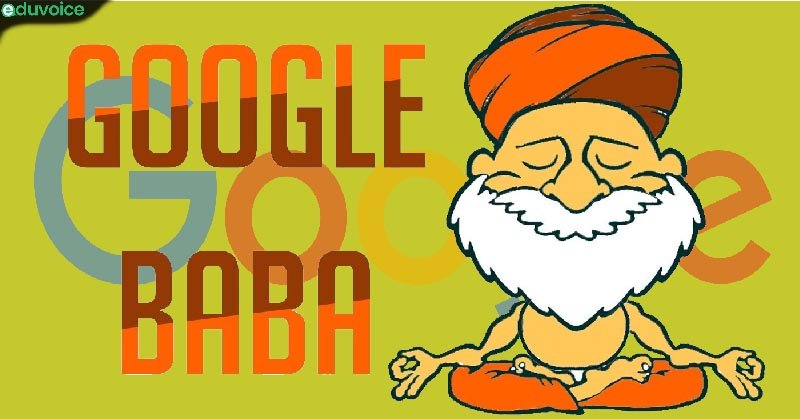 Sujata Mehta: If I look at anything around us may it be house architecture, textile industry, fashion, phones, computers there is a significant change and obviously development?
In your opinion do the education system too has significant changes?
Dr M.M. Goel: Things have changed with the need of the hour. A lot many changes are taking place in the Indian higher education system. E-teaching or e-learning has emerged.
This is because of technology, especially google baba. Students do not want to go for classes and they do not go to libraries. They just want to download study material.
I, as a teacher, believe in uploading and not downloading.
But yes, this cannot be the substitute for classroom teaching. Let me share that number of book writers have increased whereas the number of readers has decreased.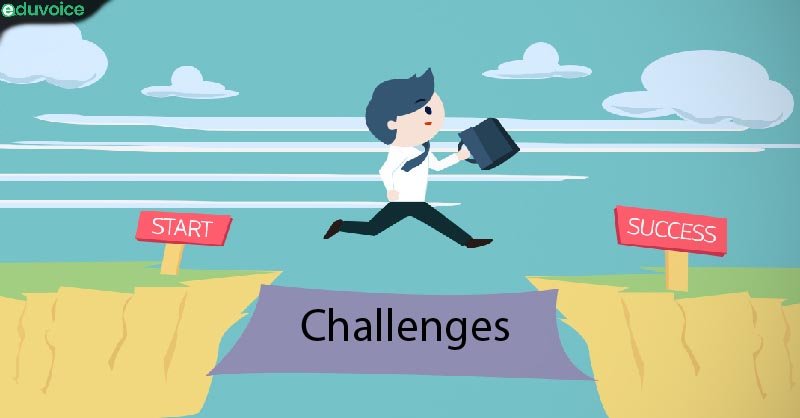 SM: Teaching in itself has become a major challenge today. In this regard, what do you think are the challenges that teachers face today and how is it different from your time?
Dr M.M. Goel: Situations are changing. We need to analyze this and adapt it accordingly.
Challenges we face today include:
The administration has become a little difficult.
There are issues with governance in education.
One also has to be very specific when it comes to following the reservation policy otherwise situation can turn havoc.
Retaining the staff is another challenge.
RTI has created havoc. The numbers of white-collar crimes are increasing due to these RTI activists.
Sujata Mehta: So, What you will suggest handling such challenges?
Dr MM Goel: In my opinion, we should keep these things in mind.
We should not compromise on the quality of recruitment.
We should be honest in recruiting people.
Respect the staff members and give them opportunities to prove themselves. This will make them feel to continue working in the education sector.
The priority of making fellow workmates should be given to those who want teaching as a profession, not as a vocation.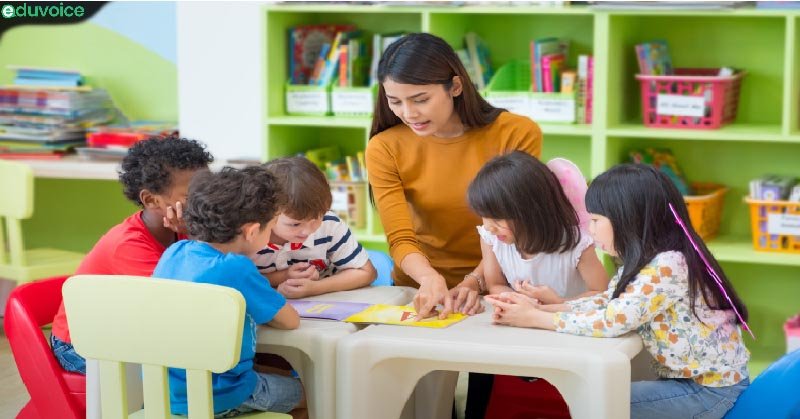 SM: In this profession, major are people opting because not getting a job somewhere else?
Dr M.M. Goel: A lot many people today take teaching as a vocation and not a profession.
Undoubtedly, the salaries offered are good and better than in many other professions.
Secondly, there is also plenty of time available to a teacher or a professor. Apart from this, there are various other incentives.
For example,
One gets a lot of vacations and time to take students out as well for various educational and other trips.
SM: There's also an issue of security when it comes to the profession today. A lot many universities including the dream university of many Delhi University is not hiring permanent professors. Rather they are preferring guest lecturers.
Why do you think this is the situation?
Dr M.M. Goel: Getting a permanent job in the teaching profession is a challenge.
I have full empathy towards the teachers as the AdHocs and temporary basis.
They need to give a permanent job but things are changing. Not just in India but in many other countries jobs are not permanent but contractual.
These contracts are renewed time and again. Government is also not hiring people on a permanent basis also because it is a lengthy procedure.
SM: Any strategy behind not having this no permanent staff?
Dr MM Goel: Yes, this has become a strategy.
The permanent staff is often given a number of incentives such as a pension. Whereas, a person who is not permanently hired is not liable for all these incentives.
This is another reason for not making the staff members permanent.
As you mentioned about the University of Delhi, yes, there are many vacancies as of now. But I think there will be recruitment on those vacancies very soon now.
Sujata Mehta: Do you think this will impact the quality of the staff?
Dr M.M. Goel: It is the other way round.
If somebody is not working, there's no scope. The quality of teaching and the commitment towards work is way better among the temporary staff members in comparison to the permanent professor.
The adhocs are mostly punctual and honest in conducting classes.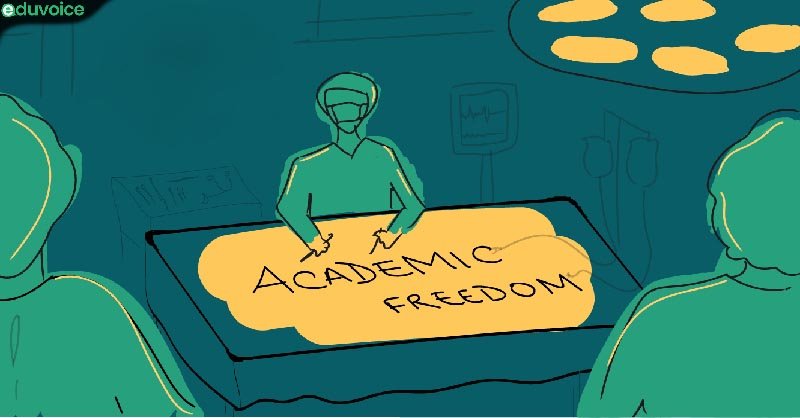 Sujata Mehta: Apart from the security of the job, 'freedom' to frame course and teaching processes have also been hindered these days.
Certain incidents have been reported where the political intervention asked to change the course of a curriculum.
What's your take about it?
Dr M.M. Goel: Usually teachers mention their issues in the staff council and then it is approved. However, sometimes UGC asks us to introduce certain things in our courses.
For example,
When the consumer protection laws were made, we were asked to add these in our syllabus.
Similarly, when environmental protection act came, were asked to introduce that in our courses. So, all the things which need to be understood and are of relevance are usually added in the syllabus.
Sujata Mehta: Do you also feel that our courses are not in accordance with the requirement of various industries? What's the Solution for this?
Dr M.M. Goel: Yes, it needs to be upgraded.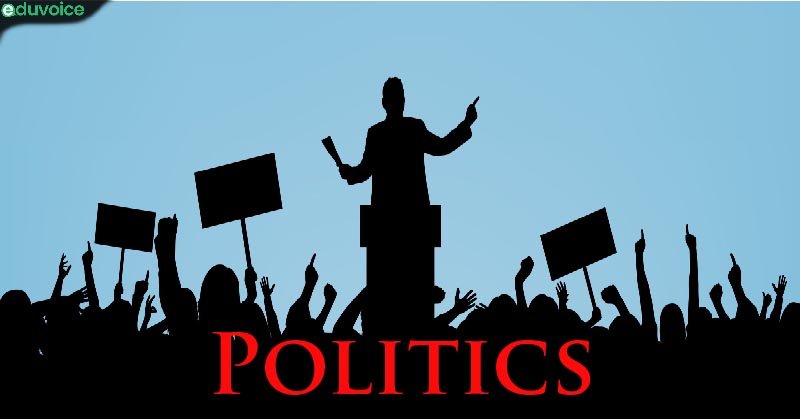 Sujata Mehta: Have you faced problems and felt politically pressured by authorities at any time in your tenure..?
Dr M.M. Goel: A lot many times I have faced political pressure. This usually happens during the admission procedure or during the recruitment process.
But I always believe that we should give justice to students so I have never compromised.
Once, I was asked to clear the admission for a girl whose name was on third position in the waiting list. So instead of taking her admission and skipping the first two, I added five extra seats in the course.
This helped the girl and two other students as well and was not unjust.
Sujata Mehta: In a nutshell, what are your tips to the teachers or professors to face any kind of challenge?
Dr M.M. Goel: I have also written two papers on this. I believe that to deal with all challenges, teachers need to follow three things.
Confidence: A teacher should be confident about what he/she is teaching. Self-confidence is necessary.
Courage: A teacher should be courageous enough to accept and deal with the daily challenges. A courageous teacher also gains the confidence of the students.
Conviction: This is important. A teacher should be convicted towards his/her work. This enhances the quality of teaching as well.
Therefore, confidence, courage and conviction for educational values of education are important for a professor.
We need to focus not only on the economic aspect of education but also on the moral aspect of education.
Few things were such I never thought of that it can be the real face on this profession.
I hope all valuables suggestions to budding academicians will be of great resource for all of our readers.
I know at some point, every one of you may face these challenges and can synergise with this talk.
Do let me know in comments below what challenges you face as an Administrator, Professor, Dean, Academician, Teacher or any other role you are serving in the education domain.
For More Such Articles, News Update, Events, and Many More Click Here.