"Students need to be confident in their skills and open to growth."- Mr. Deepak Munjal
In a world of automation and advancements, information technology is a big boom. From basic computer software to high-end ones, each one has been carefully crafted by coders and teams of specialists.
Thus, it is equally important to protect these works of blood and sweat. This is where the Cyber and Information Security department comes into play.
Developing applications and conducting security audits that ensure the smooth and flawless operation of systems has become a necessity.
"With rising cyber-crime rates, it is very important to stay protected."
Eduvoice Understanding the Needs And Bridging The Gap!!
The field of Cyber Security is highly upcoming and important. It needs to be on par with the increasing technology, as what is created, also needs to be maintained and protected.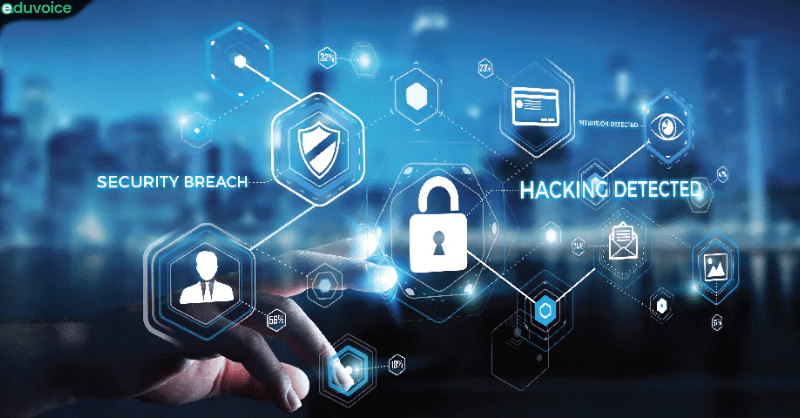 But, owing to the lack of knowledge and guidance surrounding this field, we at Eduvoice invite Corporate Leaders of specific fields who share their insights about the skill sets and qualities that are required in their specific domains.
Let's Get To Know Mr. Deepak Munjal!!
We had the auspicious opportunity to interview a highly skilled person, Mr. Deepak Munjal, who is an Information Security professional with CISA, CISM, CISSP, and PMP qualification with more than 13 years of post-qualification experience in leading and executing technology advisory engagements.
His humble journey began as follows. Deepak did his B.Tech in 2006 from Haryana. Hence, Mr. Munjal started his first job with ICICI bank, in May 2007, where he was hired as a campus recruit. For 6 months he worked in operations, after which, he worked in the bank's information security compliance department. This was his first exposure as compliance.
Back then, Cyber Security was not very developed in India. System assurance and Audits caught his interest and this led him towards completing his CISA, CISSP, and CISM.
He says
"One needs to have a deep interest in the Cyber Security and GRC, to pursue them."
Continuing his journey, Deepak then moved to Chennai for his first job as an Information Audit Analyst. Growing in the industry, he has worked in ERP audits, active directory security, security audit, and creating attack maps.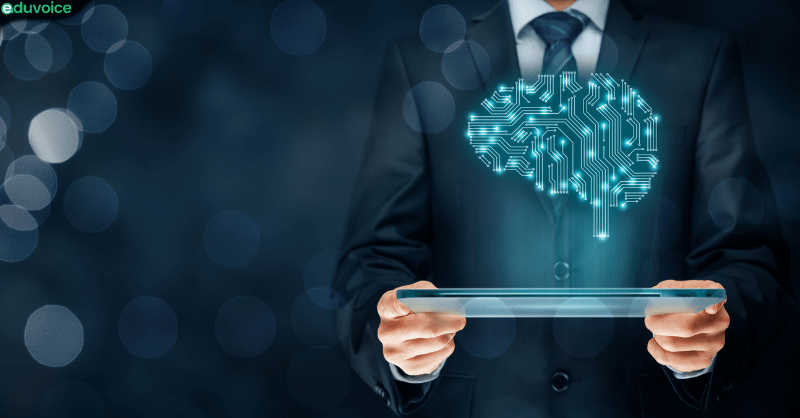 Soon, he decided that it was a good time to move to consulting firms; like PWC, KPMG, who provide consulting to clients on how to secure their systems and perform security audits.
Currently, he works in NCR Corporation, which is into ATM Software & Services and Payment Applications. They go to placement camps at Indian Universities like Chitkaara, Amity, etc. Even though some universities don't have the cybersecurity subjects, they hire the students on the basis of aptitude and attitude.
They also have a 3-month program on Cyber Security.
In this, they begin with why Cyber Security is important, then they provide exposure to various tools like Appsec, GRC, Vulnerability Management, and Ethical hacking. When students join the team, they get elevated to the PUS and then get the opportunity to work on penetration tests and process automation.
What Are The Things That Cyber Security Is Looking For In a College Pass Out?
Companies are looking for students with more technical and practical exposure.
Mr. Munjal says,
"Students need to be ready to learn new things and face new challenges, not just do the things they already know."
He informs us that they need to learn new ways to apply skills every day. For example, to tackle phishing emails about COVID vaccines, which might entangle us up in malware. Another issue he mentions is of crypto-jacking, which is misusing the computer's processing power and mining Crypto-Currency. Thus, corporations look for expert students, to build such applications and work on it.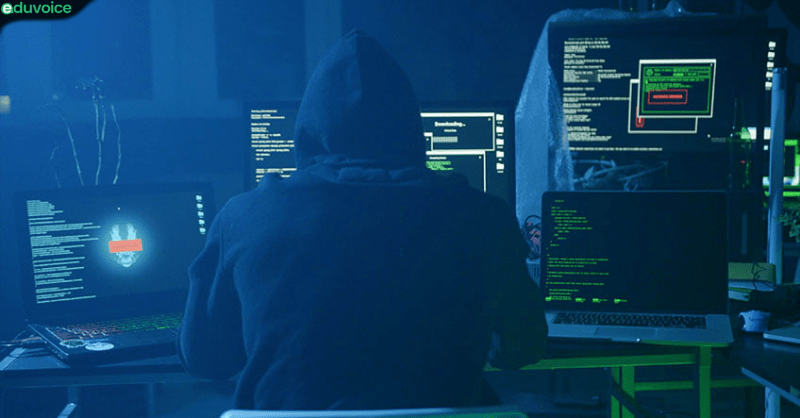 Deepak also lists a few skills, like penetration tests, ethical hacking, and vulnerability scan, to find out weaknesses in the system; compliance management, etc.
Students that possess skills like programming and coding also have huge opportunities to build APIs as well as scripting and to create new ways of finding the solutions.
As per him, students need to be confident in their skills and open to growth.
The industry offers many opportunities, but he informs us that interns and students need to master at least one or two skills. They have ample opportunities for those students, that have the right vision, a clear path, and immense passion.
A Word About Higher Education From The Industry
When asked about his expectations from different tier college pass-outs, Deepak said that he doesn't differentiate between students from different tiers. He simply has a set of expectations from the students.
He says that they should be quick learners and have the necessary basic skills. According to him, Communication is also very important, because to communicate with teams across the globe, one should be able to express themselves correctly.
We asked him if his company will hire a student that has no degree but the relevant skills; to which he answered that we haven't adopted this hiring criterion in India. Organizations have policies that cannot be denied. Yet, in the future, Mr. Munjal would love to see people become self accomplished and self-driven.
Our next question to him was about the idea of Sandwich Pattern of learning, where 50% of the degree's tenure is training and the rest 50% is studying in college. We asked how that can be implemented and what is the industry's opinion on this.
Mr. Munjal replied that we are already doing this. Students have a 3-year education and 1-year complete internship course. In the end, they have to submit a corporate project and people like him mentor the students in the best way to complete the project. He says it is already an emerging model.
Deepak Munjal's Say On Eduvoice And It's Initiative.
Deepak felt that we are doing an amazing job in terms of reaching out to the leaders. He suggests building a network to seek feedback from talented people. Mr. Munjal also encouraged such telephonic interviews. He said that it helps to motivate people, and helps prevent the students from committing similar mistakes.Mr. Munjal also said,
"I haven't seen this happen before and I wish to see it being done on a larger scale, as it is very beneficial for the general society as well."
Credits:
Moderated By: Jayesh Pawar
Arranged By: Piyush Mohanty
For More Such Articles, News Update, Events, and Many More Click Here