The Alamuri Ratnamala Institute in Thane, has been for the past two years conducting exams for all its faculty members for making sure that they're well updated and informed with their subjects. Teachers who cannot pass the exams either in December or May, with 80 per cent or more, are to be posted on side side duty until they do so.
Comments from College Head
Dr Dinesh Israni, Principal of Alamuri Ratnamala college said, " The teachers exams are conducted twice each year and is perhaps the most talked about initiative in the campus. Colleges everywhere try and recruit only the best of teachers that they can find for their students. And that in our bid to provide excellent education to all students, teachers are expected to clear these exams like all students do each year. The college expects teachers to work hard and know evermore about their subject while studying for these exams. This then would create an environment for teachers stay updated and thus teach the students in an effective manner.
A team of senior professors has been formed within the college, for the purpose of consulting external evaluators with checking the teacher's' answer sheets. Dr Rupendra Anklekar (Mech Engg Professor) in-charge of the academic audit initiative said, "Once the teachers are done with their teaching work for one semester, we ask them to start preparing for the next semester. This helps them to be prepared for the upcoming semester before the new session starts."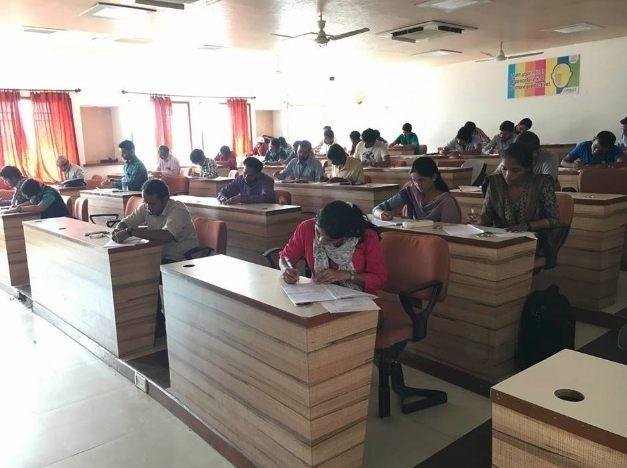 A great learning experience for Teachers
After initial bouts with apprehension in their conscious regarding to the testing of their knowledge in a mannerism closely resembling the one subjected to students themselves, most teachers now feel that the regular examinations have been a great learning experience. Furthermore, the college prepares a record of ideal answers written by teachers during their exams acting as model answers.