Professor Syiemlieh Takes Over The Reigns Of UPSC Chairman
Great works, commitment and dedication, don't go unnoticed. One day or the other they bring you laurels. This time it was the turn of a professor to earn rich dividends for the seeds of hard work he had sowed. It was a big responsibility or to be specific an honor for Professor David R. Syiemlieh. He was handed over the reins of the Union Service Public Service Commission (UPSC) by the then President of India, Mr. Pranab Mukherjee. 63 Year old, Professor David R. Syiemlieh a member of UPSC hailing from Meghalaya assumed charge from January 4 and will relinquish his post on January 21, 2018. The unanimous decision taken in Professor David's favor by the Union Cabinet was chaired by the honorable Prime Minister of India, Mr. Narendra Modi.
Before this huge responsibility, Syiemlieh was rendering his service in the capacity of UPSC member since June 25, 2012. He succeeded Alka Sirohi, a retired IAS officer of the Madhya Pradesh cadre.
From Professor To UPSC Chairman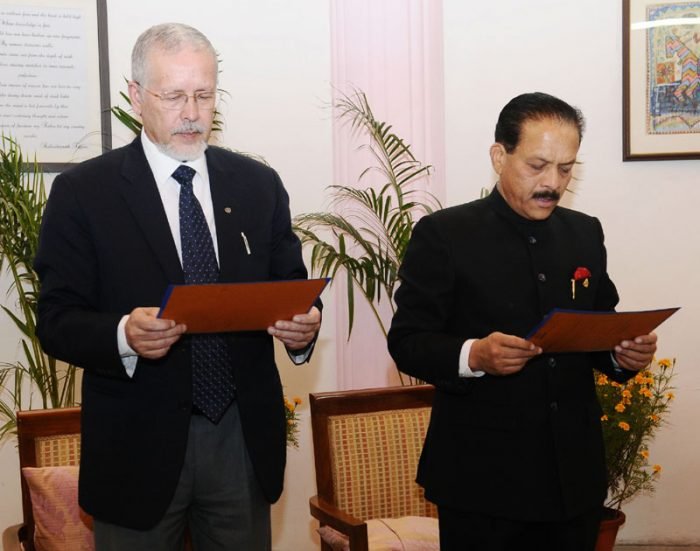 His inclination towards history saw him earn his post graduate in that subject from the North Eastern Hill University, Shillong and motivated Professor Syiemlieh to pen several books on the history of North East region. And this rich caliber earned him some high academic posts in the same varsity. This included the post of Head of the History Department and the other of Pro-vice Chancellor. It was like a red carpet welcome for him. There was no stopping here. Professor Syiemlieh's saga crossed the borders of Meghalaya and won the hearts of the education fraternity in Arunachal Pradesh, too, where it was eagerly waiting to welcome him in their domain.
Rajiv Gandhi University wasted no time in extending Professor Syiemlieh the same respect. They crowned him with the post of Vice Chancellor and benefitted big from his rich experience. This added another feather to his cap, further decorating his portfolio and capturing the attention of the Indian Government. It honored him with the post of a high stature-making him the Chairman of UPSC.