"Cyber Security is not anymore a part of the IT puzzle but rather has now become a puzzle in itself and organizations need to understand that."- Mr Sudeep Bose
We all live in a world which is networked together, from email correspondence and financial transactions to professional networking and collaborative work documents, businesses rely on technology to be connected at all times and conduct work effectively and thus, network protection is no longer an optional extra.
However, when these lines of communication are threatened or even compromised, it can have a disastrous effect on the business, which makes Cyber-attack a major concern. That is where Cyber Security comes in to help.
Cyber Security refers to a set of techniques used to protect the integrity of an organization's security architecture and safeguard its data against attack, damage, or unauthorized access. It encompasses everything that pertains to protecting individuals' sensitive data, personally identifiable information (PII), protected health information (PHI), personal information, intellectual property, data, and governmental and industry information systems from theft and damage attempted by criminals and adversaries.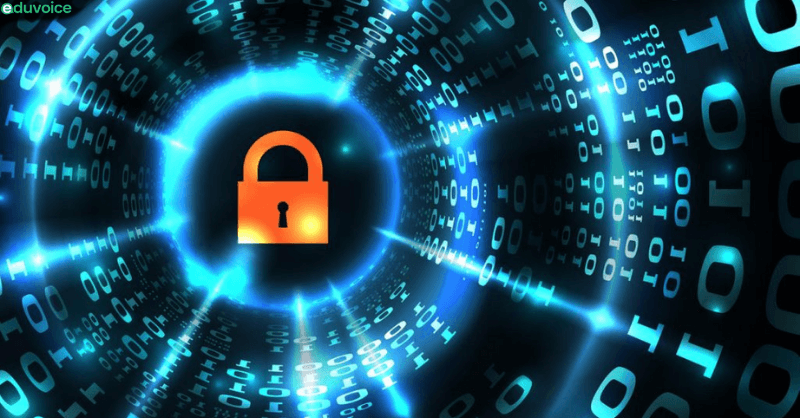 Gone are the days of simple firewalls and antivirus software being sole security measures. Business leaders can no longer leave information security to such applications. They need good cybersecurity experts in their company, who protect all the data of the organization. They should be fully skilled in how to deal with any kind of cyber attack.
Eduvoice Understanding The Needs And Bridging The Gap!!
Cyber security risk is increasing, driven by global connectivity and usage of the internet so it has a higher scope for people to get jobs in it. Therefore, the students should be well aware of how to fetch a good career for themselves in this domain.
To explore more around this region we at Eduvoice invite corporate leaders of this field. So that they can give their insights on what all skills should a candidate possess in order to fetch a good job in this sector. Also, this would reduce the gap between the Industrial Sector and the Educational Sector.
Let's Get To Know Mr. Sudeep Bose
This time Eduvoice got a wonderful opportunity to have a conversation with Mr Sudeep Bose, Principal Architect at Accenture and Ex-Associate Director at Deloitte.
(Everything expressed by Mr. Sudeep in the interview is solely his point of view and he does not represent his current company – Accenture in any form or manner.)
To commence the conversation we first asked Mr. Bose about his journey to which he replied that he did his graduation in B.E. in Electronics and communication.
After that, he joined NDTV. Although NDTV is a media company, he was there in automation and technical operations but in the span of three months, he was put into a very critical position at the Master Control Room as an engineer.
He was given work related to IT systems and software addition to which he voluntarily picked up the role of security. This is where Mr. Bose developed a keen interest in Cyber Security and started enjoying the work. At this point in time, Sudeep decided that he wants to make his career in the domain of Cyber Security.
After NDTV, Sudeep worked with ARICENT Technologies and there he performed exceptionally well and was promoted as their Lead Security Engineer. After that, he joined Deloitte where he shifted roles and from network to information security.
Post-Deloitte, he joined Oracle as IT Security Architect to lead their Global security advisory practice and be one of the five key stakeholders in their internal cybersecurity program.
Post that, he got a chance to move back to Deloitte as they were scaling up their cyber intelligence center to help ramp up their technological landscape. Later in his stint, he got an opportunity to lead the cloud security for Deloitte India.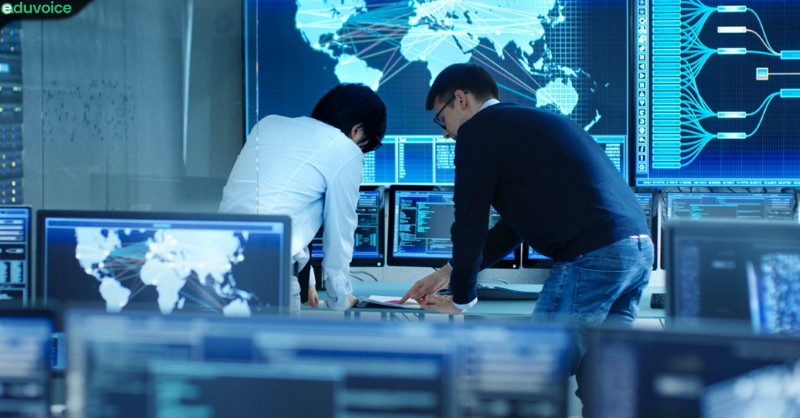 By then, he got a chance to join Accenture Security and now he is currently leading their Cloud Security and transformation and helping in upscaling their security technological landscape. He is not into the conventional delivery part of it but he paves the way for the operation.
What Are Things That Cyber Security Is Looking For In A College Pass Out?
We then asked him about the skill set that an optimum candidate should possess in order to get a job in this field to which he replied: "A crucial topic all candidates should know are the IT protocols, having all the basic knowledge about Cyber Security, should have out of the box thinking."
He also said that if he personally has to appoint, he primarily focusses on what the candidates know and if they have the knowledge around it, then he takes it further to check if they have the zeal of learning new things and will they be able to handle the responsibilities of the job.
A Word About Higher Education From The Industry
We also discussed higher education (Cyber Security) in which he stated that the Education system hasn't changed definitely drastically but at least has started to show some signs by including a few security-related topics. But he also feels that Cyber Security is not given so much importance in higher education.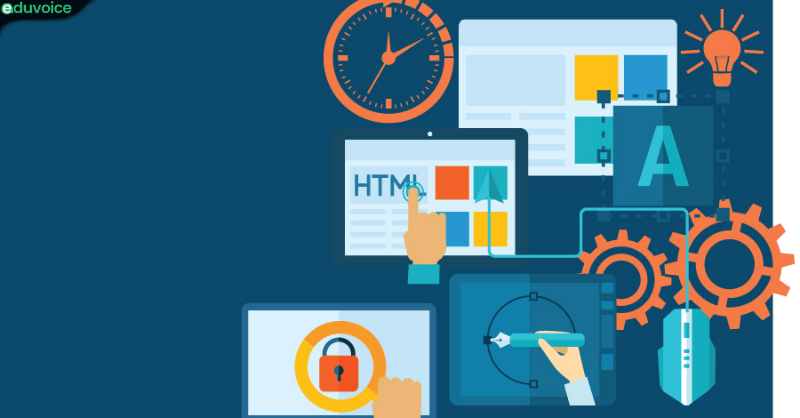 He continued by saying, "Cyber Security is not anymore a part of the IT puzzle but rather has now become a puzzle in itself and organizations need to understand that." He also gave an example by saying that if someone opens a company with one dollar, they will put their 30 cents into security.
He believes that the higher education system can also not change rapidly as technology keeps on changing. But the way education systems only address the basics of Cyber Security can be changed by addressing the entire dimension of it.
He also said that people usually take security as their last option and that mentality has to be changed by the education system because students at present see Cyber Security being a small part of IT. And that happens because the curriculum doesn't have much to help develop their mindset by openly discussing how essential security is to a company.
Mr Sudeep's Say On Eduvoice And It's Initiative
Mr Bose appreciated our initiative and said that he admires the work that we are doing in order to create future corporate leaders. As this will improve the Education System by inclusion of a very important topic and he feels great that he contributed in some way to it.
After talking to Mr. Sudeep we realized that it is never too late to go for something you love
Credits:
Moderated By: Jayesh Pawar
Arranged By: Piyush Mohanty
For More Such Articles, News Update, Events, and Many More Click Here