Eduvoice exclusive interview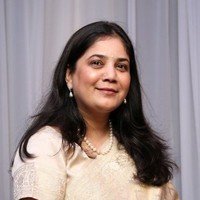 President, Sri Sri University
Featured in Top 100 Inspirational Women of India
Expert in Banking, Finance, Strategy, Education, Ethics, Leadership, Change & Mind Management
Awarded with "Future 50 High Impact Leader in 2019" by Fortune Magazine
"A new way of living demands a new way of being."
As our country battles the COVID 19 pandemic, we are constantly facing new challenges. One of them is having to re-open the educational institutions while keeping in mind the well-being of students as well as teachers.
Health, nutrition, and mental well-being, all are important aspects to stay immune to the disease, and thus, need to be emphasized.
In this beautiful session, I had a delightful discussion with Mrs. Rajita Kulkarni, who is the President of Sri Sri University; she explained various measures that we should keep in mind before Re-Opening of the Universities and Colleges. She also suggested optimistic approaches to well being in such stressful situations.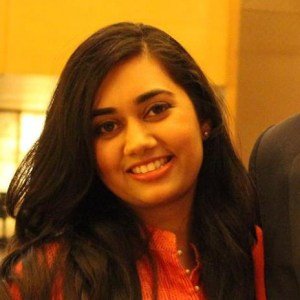 Recently, our HRD minister Mr. Ramesh Pokhriyal has revealed that colleges are finally going to reopen after 15th August. What is your view on this new phase of un-locking and how should we proceed with the opening of our institutions?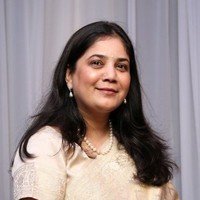 All educational institutes are preparing to re-open. The second week of June is a very critical one, as many cities have been unlocked. It will reveal how successful was the idea of revoking the lockdown.
The important challenge educational institutes will face is to maintain social distancing norms and to balance the load of students. Every institute is built to accommodate full capacity. If due to social distancing norms, the load has to come down to 60% then we will have to think of different ways to accommodate the students or to increase our capacity.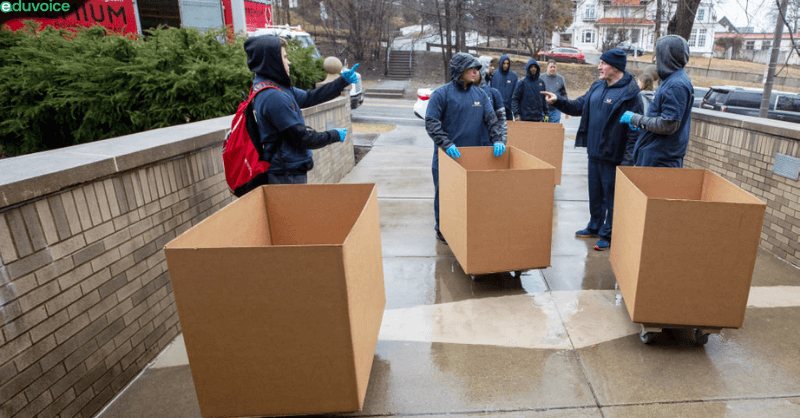 Right now, there are multiple questions in the minds of the stakeholders of the institutions, such as whether to cut down class strength, how to manage students in the hostel facilities on the campus.
We are planning such strategies. We are fully prepared to take classes online on July 01, so we don't lose teaching time. We are already making plans to start university. Perhaps by July 15, we will have a picture of how things stand.
We have been in touch with many universities, and we convened the Higher Education Conclave in which about 100 Vice-Chancellors had participated. Due to the way some universities have been constituted, it is not easy for them to go online. Luckily, for us, that is not a challenge.
But we still have to address some issues. For example, our dining hall, the most vibrant place for students to meet over meals, will have to have to be run as per social distancing norms.
Overall, it is going to be a new path for both the teachers and students, and we will have to embrace this change in a positive way because it concerns our health and our lives.
SUBSCRIBE TO OUR NEWSLETTER
Get latest updates about our Exclusive Interviews, News, Articles on Higher Education Sector.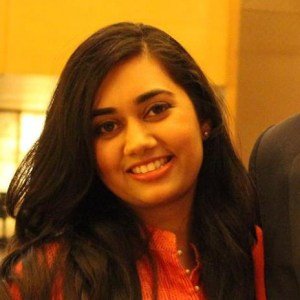 Reopening date is nearby, How universities should plan this for a safe and hassle free reopening? What should be the priority list?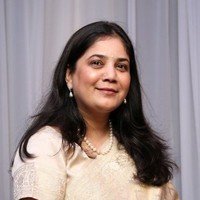 Health and hygiene are priorities. We will have to re-orient our campuses for social distancing norms. We may have to cut down occupants per hostel room from three to two.
Classrooms also will have to be organized as per social distancing norms. We may have to adopt the system of one student on one desk, or bring in single chair classrooms, already running in our Department of Architecture.
When a student is at home, the mother takes care of the needs of feeding him/her with nutritious food, but on campus, we have to play the role of parents. We have an ISO 22000 certified kitchen, which means that the food cooked in our kitchens is nutritious, healthy, and delicious.
I also think that the mental health of students is very important. I have been in touch with many students and this has not been an easy time for them. Simply put, younger people do not thrive mentally when their mobility is restricted.
However, our campus is well equipped to take care of the student's mental health as well. We encourage them to do meditation by following Sudarshan Kriya and practicing yoga. We will step up our measures in this area and we will find ways to increase the ability of students to meditate 2-3 times a day in short spurts. This will have a very lasting effect on the state of the mind.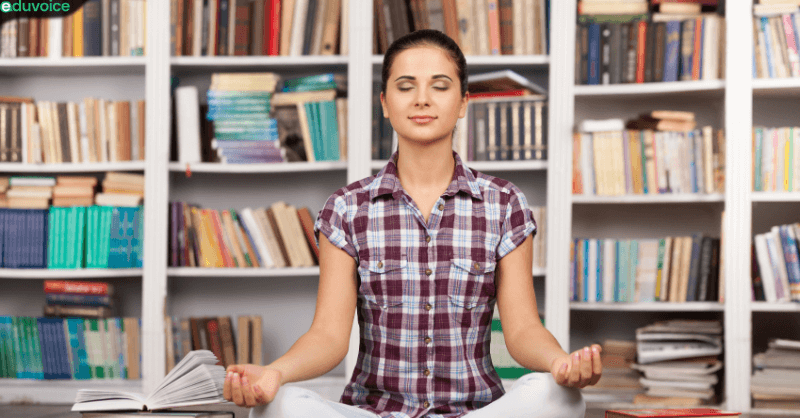 Physical health is equally important. Everyone has to get in regular exercise because physical exercise is important to keep our immunity high. In our huge 200 acre campus, students can walk, run, or participate in any sports activity, while maintaining social distance.
It is also crucial to be available to talk to and counsel students. We have a well-equipped counseling center with a good panel of counselors.
The Art Of Living Foundation is working with hundreds of colleges around the country, and there is incredible research on how meditation, when done by young students, increases their confidence, reduces anxiety, makes them feel better about themselves.
One common problem I have seen with the young generation is that they feel that either they or their life is not good enough. Simply telling them to not worry does not work. Hence, such breathing techniques create a switch and a change in their feelings. That is why we encourage various colleges to incorporate this practice.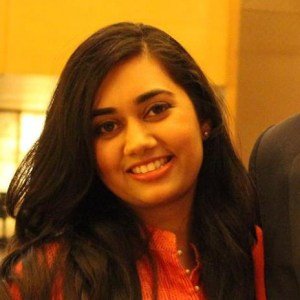 Everyone around is facing a lot of anxiety and stress about what will happen as we progress into the phase of un-lockdown. What is your suggestion, how we can stay anxiety-free when we step out of the house?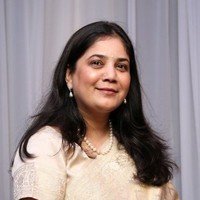 I am a believer in the power of meditation. Meditating twice a day to breathing techniques like Sudarshan Kriya, Pranayam helps us to stay energized and nourishes our mind. It keeps you feeling optimistic, and has a psycho-somatic effect.
My advice to everyone is to be aware of our surroundings, but also limit the intake of bad news. An incessant stream of negative information can overtake our minds and can be detrimental to our mental health.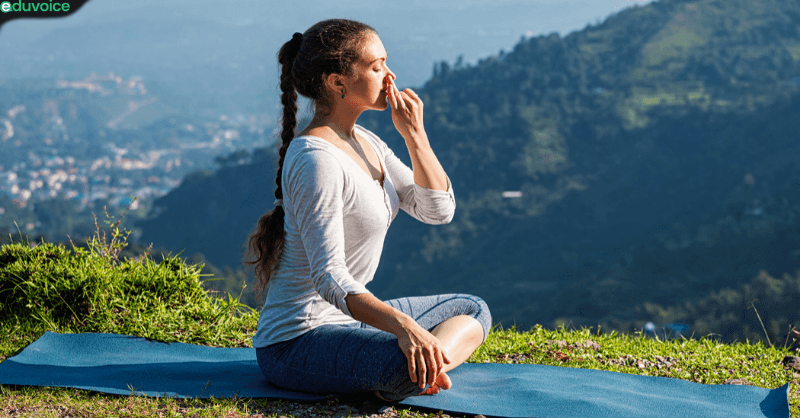 Lastly, we know that the world is online, and always connected to its smartphones and computers. We need to take a moment and disconnect from these.
We should take breaks, called micro-breaks; where every 2 hours we should take a mental break and we should give a break to the eyes too for at least 5 to 7 minutes.
"A new way of living demands a new way of being."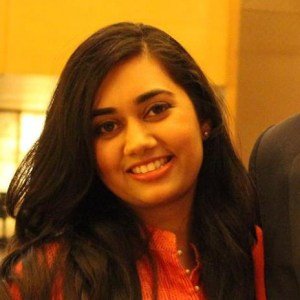 Professors feel burdened and anxious because it is difficult for them to learn and adapt to new technologies and teaching pedagogies. As the President of the university, how have you handled this situation and how have you provided relief to the teachers?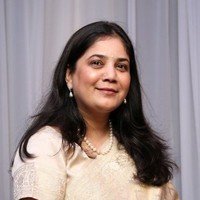 We are applauding the front line workers of our and other countries, but the people that have not been applauded enough are teachers. The way they have made this transition and the way they have embraced the changes is unbelievable.
Within just 4-5 days of shutting down our campus, our teachers were able to begin their online classes! Those who were not comfortable conducting online classes took lessons from our ITT and started conducting their classes online.
Also, we conducted a number of sessions and orientations for our teachers to get them comfortable over the new platform.
It took them at most one week, and I find that to be incredible. This has to do with the 'I can do it' attitude. Regardless of their comfort levels, their attitudes were brilliant.
All the teachers were adaptable. They made and embraced the change. The teachers have worked even with their small children sitting in their laps.
Most importantly all of them stayed very agile. Our faculty has conducted a lot of online management programs, free webinars. Several research papers have been published and IPRs have been filed by them. The faculty has used its time productively.
I have a very deep appreciation for such faculty members who have embraced the change and made most of their time, and still, continue to make most of their time.
We are now preparing for our next academic year. Along with this, we have had fun too; we got along informally and had some fun game sessions as well.
I felt very optimistic about the un-locking after talking to Mrs. Kulkarni. She made me believe that we can tackle this problem with the right measures. She inspires me to have a positive attitude and a mindful approach.
For More Such Articles, News Update, Events, and Many More Click Here