On this years teachers day, a complete overhaul compared to last year's felicitation ceremony that had featured learning a tough lesson from CM Virbhadra Singh dressing down the Himachal Pradesh education department. Last year the department had only awarded teachers from urban areas, though this year it has reversed its trend. The awardees this year have served in state's most tough and remote backward areas. Outstanding teachers led to some continuously great results, close to 100 per cent in some of the schools spread across the 12 districts in the state.
Words from the Governor: Acharya Devvrat
Teaching is a noble profession and carries a huge responsibility because the conduct, character, and thoughts of teachers influence the students and therefore, they should perform their duties honestly and sincerely.
Chief Minister Virbhadra Singh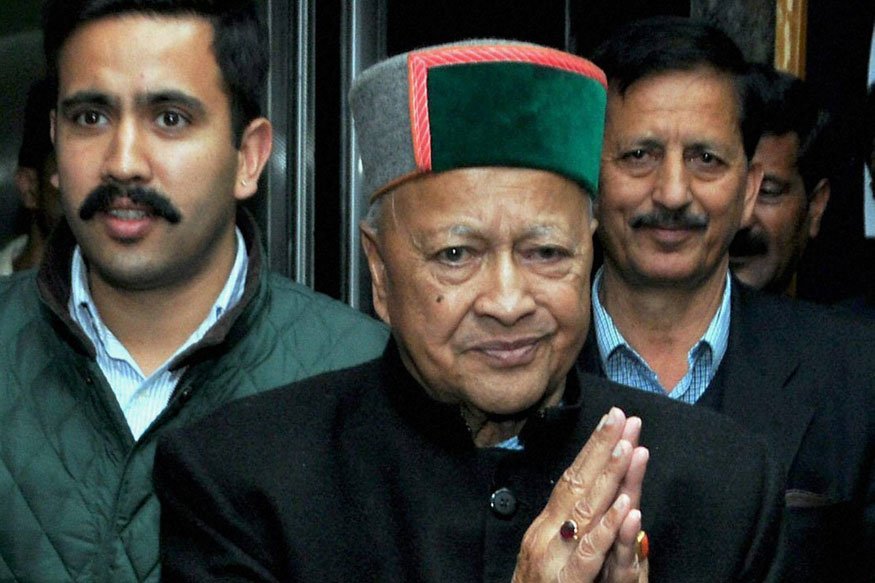 Speaking on the occasion, the Chief Minister said the state has taken a lead in imparting education. In a survey, he claimed, Himachal was adjudged as the Best Big State in imparting higher education to youth in the country. The literacy percentage, which was 7.98 in 1951, was 88 percent in 2017, he said. He informed that at present, there are more than 15,636 schools and 129 colleges in Himachal. He said the current government opened 50 new colleges in far-flung and rural areas during its tenure. The girl students are outnumbering boys in all institutions of higher learning, he said. The government has also introduced vocational education in 967 schools of the State, he said. Teachers are the backbone of the civilized society and they should work with dedication, said the Chief Minister.
Awarded Teachers
Suresh Kumar Vidyarthi, GSSS Udyapur
Adit Kansal, GSSS Rajpura
Dharampal, GSSS Keolidhar
Rakesh Kumar, GSSS Reckongpeo
Vijay Bharat Dixit, GSSS Thural
Joginder Pal, GSSS Kangar
Manisha Kumari, GSSS Palampur
Prem Raj Sharma, GGSSS Lakkar Bazar
Jagat Ram Sharma, GSSS Hallan
Hari Das Chauhan, GSSS Jeori
Chhering Gatuk, GCPS Shichling
Chaukas Ram, GPS Dhangota
Hari Chand, GPS Chillage
Daleep Singh Chauhan, GCPS Brayogi
Joginder Singh, GCPS Mattahni
Jai Parkash Shyam, GPS Sharan Kandal
National Award Winners
Bhupinder Gupta, Principal GSSS Bhumti
Krishan Chand, Principal GSSS, Paurakothi
N aresh Kumar Shastri, GSSS Shorshan
Shyam Lal CHT GCPS Sagirthin