"There are two things that build the foundation of students' minds: one is the course material which according to me is well sufficient and the other is how students intake it." – Ms. Manisha Dhingra.
In a world that is increasingly becoming a digital space, around 2.5 Exabytes of Data is collected each day. Every industry collects data so that they can make more careful decisions. Data is nothing if analyzed and evaluated properly.
Earlier companies employed statisticians to evaluate the data and convert them into useful information but as the technologies have evolved, Data Science was born.
Data Science is a recent technology; it is a field of computer science merged with statistics. The domain deals with processes and systems that are used to extract knowledge or insights from large amounts of data.
It has far-reaching implications in many fields like academic and applied research domains such as machine translation, speech recognition, digital economy on one hand and fields like healthcare, social science, medical informatics on the other hand.
Data Science also affects the growth and development of brands by providing a lot of intelligence about consumers and campaigns, through techniques like data mining and data analysis.
Data Scientists are well versed in problem-solving and are assigned to find patterns in data. Their goal is to recognize redundant samples and draw insights from it. They have an abundant amount of knowledge about various languages and technologies that they use in computing the data.
Eduvoice Understanding The Needs And Bridging The Gap!!
The need for Data Scientists has increased within the last decade. That is why it is important for people to know more about this field and how to get a job in it.
To explore more around such domains we at Eduvoice invite corporate leaders of various domains who share their insights about how the industry works and what skill set an optimum candidate needs to possess to get a job in it.
This will not only create more such leaders but also improve the Educational System of the country.
Let's Get To Know Ms. Manisha Dhingra!!
This time we got an opportunity to have a fruitful conversation on the skill set of Data Science with Ms. Manisha Dhingra, who is a Data Scientist and Software Developer at Swiggy. 
To commence the conversation we asked Ms. Dhingra about her journey to which she said that she did her graduation in B. Tech (computer science) from the BITS Pilani Hyderabad campus. From there she got an internship of three months in a company named 24*7. AI, as a data science intern. After that, Manisha got a campus placement in Microsoft as a software developer, where she worked for two years.
She further added that she became a part of Swiggy at the time when the company was still in its first year. Ms. Dhingra joined the company as a back-end developer. The difference that she found in well-established organizations and start-ups was that in start-up one doesn't have to do only one job but anything and everything that the company asks for.
She was not just a developer but an engineer as well. Then Swiggy was making a Data Science team and that is when she shifted her domains and went into Data Science and there she worked for three years.
Ms. Dhingra lastly added that currently, she is working on a startup named Millow, which is situated in Bangalore. Manisha is trying to hire interns and freshers.
The reason behind it is Manisha's passion to teach and mentor the freshers so that they can inculcate the right skills and practical knowledge that is required in the industry. She mentors them on small projects and tries to explain to them how to work on the projects, end to end.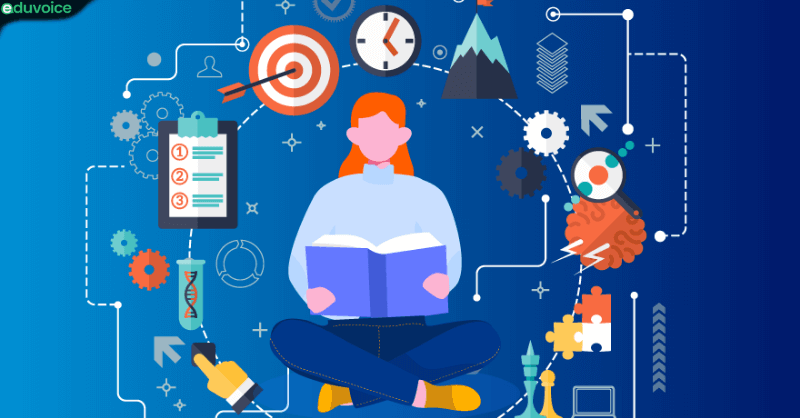 What Are Things That Data Science Is Looking For In A College Pass Out?
We then asked Ms. Dhingra about the skill set that an optimum candidate should possess to work efficiently and effectively in the field of Data Science. Manisha answered that candidates should have very strong fundamentals of maths and along with that, their basics of statistics should also be very clear.
In terms of programming skills, basic knowledge is also fine, for example, Python. Candidates should know the basics of AI as it will help them in the industry. Moreover,  the fundamentals of Data Science should be very clear as the algorithms change rapidly. If one's basics will be clear then it will be easy for them to learn and understand new concepts.
We further asked her about what industry expects from students to which she replied, "I look if they have all the right skills and are they even a little bit interested in knowing how those skills are used." She lastly added that the candidates should be curious about new things and behavior ownership should be there in them.
A Word About Higher Education From The Industry
While discussing the relevancy of what was taught to her during her higher education in the current industrial scenario Manisha mentioned that it is not directly relevant. All the things that are taught build a foundation in students' minds. Not everything comes in use but it should also not be skipped as they clear many concepts that come in use in the future.
Also, all the basic knowledge helps in creating a mindset that helps in the future learning of more complex concepts and problems.
She also added, "There are two things that build the foundation of students' minds: one is the course material, which according to me, is well sufficient and the other is how students understand it."
She further gave her own example that when she was in college there was the subject of Statistics. She used to dislike it because she didn't know it's applicability; so she never really learned or understood it properly. But after three years when she finally went into the Data Science industry, she realized how important it is.
Ms. Dhingra lastly added that people who don't know the applicability of the concepts don't study it properly and end up forgetting it. If they're taught the practicality of the concepts they will remember it and will be able to use it in industry.
Ms. Manisha Dhingra's Say On Eduvoice And It's Initiative.
Manish firmly believes that it is a very great initiative that somebody is raising their voice for student's benefits. She adds that if she would have known about the important parts of her field it would have been much easier for her as well.
Now that Eduvoice is working in creating a bridge between the Industry and the Educational sector, she wishes us all the luck. After having the conversation with Ms. Manisha we realized one thing that one should never settle for what S/he doesn't want
Credits:
Moderated By: Jayesh Pawar
Arranged By: Piyush Mohanty
For More Such Articles, News Update, Events, and Many More Click Here