---
Director, National Outreach & Network
Former Dean, Liberal Arts, Science & Commerce
MIT-World: Peace University, Pune, India
---
Read on our article by Professor Dr Sudhir Gavhane explaining Employability & Entrepreneurship and the 3E&D Formula.
The higher education system in the world is passing through transition and India can't be an exception to it. In India, there are 850 universities and more than 49,000 colleges / standalone institutions with 35 million students. The Indian higher education system is one of the biggest higher education systems in the world. Any higher education system of any country aims to train human capital of that country. This empowered human capital generates wealth for their nation. This human capital is the only source of capital creation. If human capital is weak and unemployable, then the country becomes week in terms of economy and if it is strong in terms of employability then economy becomes strong as well as wellbeing is achieved. This happens because quality human capital creation provides quality jobs and quality jobs generate the higher level of purchasing power. Higher purchasing power generates the higher level of demands in the market and higher demand gives the boost to higher production for industry, in result more employment generation and more investment and ultimately more prosperity is achieved. This is the importance of employable youth power which empowers nations. Therefore, employability matters for the future of the youth and future of any nation. The higher education system has to produce graduates which are employable, industry-ready as well as future ready.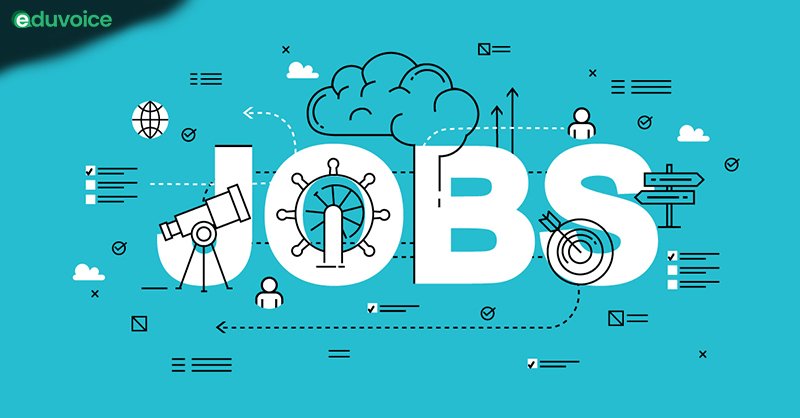 Six Hundred Million Jobs Required
Globally to provide jobs to youth, as per ILO (International Labour Organization), 600 million jobs are required to be created in the next decade. This is a huge task for the organized sector and industry. "Jobless Growth" can't be the path of progress. Inclusive growth with progressive Human Development Index is what we require.
At present, 75 million youth are unemployed worldwide, which were 4 million in the year 2007. This means that the unemployment ratio and even number too is increasing globally. One will be shocked to know that more over 6 million youth out of frustration had given up looking for jobs, as despite multiple attempts they failed to get a job. This systematic exclusion of youth from the labour market is highly dangerous for the world. Apart from this globally 200 million young people were working but living on less than two dollars a day. If youth is not able to survive and look after their livelihood then their future is going to be dark and full of misery. In the light of this background, the higher education system of colleges and universities need to create graduates which are fully employable and skilled enough to take any job in that knowledge or industry sector related to their degrees. They must be equipped with life skills.
"Jobless growth and jobless youth" is highly dangerous to any society. Our Higher Education Institutions (HEIs) must impart industry -required skills and knowledge so that their students/graduates become employable and equally important is that students also passionately acquire skills and build capacity to apply knowledge to generate value in themselves as the job-ready student. More importantly, 5 to 10 % among students must move to entrepreneurship to become job creators instead of job seekers.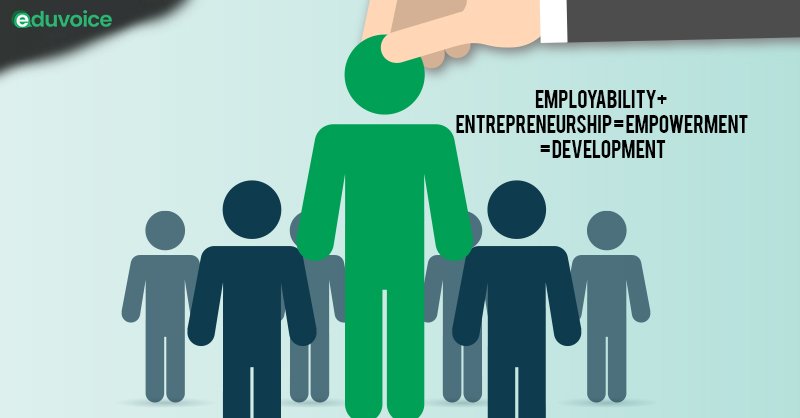 The mantra is
" Employability+ Entrepreneurship = Empowerment = Development. "
In my view, this is the "3 E & D" formula for achieving prosperity. Is our higher education system is competent enough to execute this "3E & D" formula? The answer is a big NO. We need to crack down and dismantle conventional mode of higher education and create a system flexible enough to cope up with the changing environment and industries. The whole way of educational culture needs drastic change. We are living in the age of disruptive innovation, and old systems will not work in this age of revolutionary technology-driven change.
If our teachers are not future ready then how we can expect that our students will be Future Ready? Let's strive for implementing "3 E & D" Formula stated by me here. I would like to end this article with a quote from Ms Christine Evans-Klock, Former Director of Skills and Employability of ILO.
She says:
"Employability entails much more than the ability to get the first job. It is having the capacity to network and market oneself, navigation through a career and remain employable throughout life. It requires the ability to ask questions, acquires new skills, identifies and evaluate options, understands rights at work including the right to a safe and healthy work environment, adapts successfully to changing situations and the courage to innovate."
We must adopt this in full spirit as the future of our nations depends only on this roadmap. Isn't it?
Read more by Dr. Sudhir Gavhane: Higher Education Sector: New Trends In Teaching Learning Methodologies ( TLM )